Most of us will be happy to see the end of 2020 and focus on 2021. For good or bad reasons it is most likely that one thing that went by the wayside was your endeavour to get a board appointment. The good news is that there are plenty of opportunities out there (we advertised over 3,500 of them in 2020) and the recruitment of new directors actually increased. 
Some simple and actionable advice on getting your board goals back on track
People get overwhelmed with advice when it comes to how to start a board career. Some say to start with a not for profit appointment, others think a Board CV is critical and others think you have to be a CEO or have the 'right' connections in the first place.
My advice? Simply start telling people you are looking for a board appointment or want to develop a board career. In many many cases, it can be just that easy.
However, questions arise from doing this. Who do you tell? What do you say? How do you say it? These are important questions because they impact on your confidence and effectiveness. More specifically, what do you say when they ask you 'what sort of company do you want to be appointed to?' And, if you tell them can they help?
This approach feels a little haphazard, doesn't it? But, it doesn't have to be that way.
If you really want 2021 to be different from 2020 you need to prepare differently. Telling people about your board aspiration can genuinely make all the difference. If you take a planned approach it will mean less frustration, a greater ROI on your time and that will mean fewer 'thanks but no thanks' emails in response to your applications, more interviews and more board appointments.
Over 42,000 board appointments were made in Australia last year and there is no reason one of those couldn't have been yours. It really doesn't matter what your skills or level of experience is – there is a board appointment for you if you want one.
And, there are plenty of good reasons you should. More income, more stability, better connections, an opportunity to 'give back' and to stay relevant in an ever changing world.
What you need to decipher to move forward in your Board Career
What sort of boards you want and can be appointed to
Be able to articulate why you should be appointed 
Learn how to navigate the appointment process effectively 
Gaining a board appointment or stepping up your existing experience into a more significant appointment is not rocket science. But, it does mean doing thing differently and begins with telling people you are looking for one.
If you would like a board appointment in 2021 and would like some personal advice on how to get back on track, book a call with us today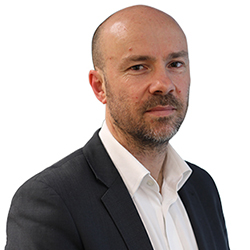 David Schwarz is CEO & Founder of Board Direction – Australia's leading board advertising and non-executive career support firm. He has over a decade of experience of putting people on boards as an international headhunter and a non-executive recruiter and has interviewed over one thousand non-executives and placed hundreds into some of the most significant public, private and NFP roles in the world
Share this article on your favourite platform!