Commercial (paid) board appointments are highly appealing for many because they: offer an opportunity to build your career, are most often remunerated, and reflect the next step for many in their board careers.  For these reasons they attract more experienced NEDs and the process to obtain one is highly competitive – despite 50% of organisations recruiting new directors each year.
Before starting your board search, you should consider the five different types of boards in the commercial sector. Each of these requires different skills and experience. It is essential to know what these are so that you can target the most appropriate one for you.
A commercial board appointment – the 5 types of commercial boards
1. Listed or Public Company Boards
Non-Executive Boards are the ones that people think of when they think about board work. These are the most common board roles in the commercial sector and the roles most people think of when considering a commercial board appointment. These boards usually belong to well-established companies – Listed or Public companies.
Traditionally, they require a commitment of one day a month in the form of a ½ day board meeting. Though in reality, the time commitment might grow to something like 2 days a month when you factor in committee work, extra-professional engagements, and the inevitable Tuesday afternoon emergency that is bound to occur.
In the case of a non-executive board member, there is a strong likelihood of your involvement in a subcommittee – audit and risk, remuneration, marketing or governance committees, also being required.
2. Family or Private Business Boards
The next commercial board category that you should look at are family or private company boards. These organisations often want independent board Directors or Chairs to present different perspectives or to help redefine the purpose of the organisation. The time commitment is likely to be similar to that of a traditional non-executive board.
People have described working on family boards as requiring a particular skill set and even like herding cats. Small p political skills are paramount here as you will be working with board members who have a historical, personal, and financial involvement with the organisation. As such, emotions run high, and any new independent perspective that challenges the status quo might be viewed as invasionary and leave the independent member vulnerable to critique.
3. Advisory Boards
Advisory boards have a specific purpose, as such, I believe that these appointments should be time-limited and output focused. They are often used by organisations to either:
Typical uses for advisory boards include: developing new products, breaking into new markets, tackling financial issues/change, or driving overall performance and accountability of the executive.
4. Investment or Equity Boards – 'value add directors'
Not all board opportunities are created equal, and some are plainly not board roles – despite how they might be promoted.
It is the "value add directors" that I want to raise your attention to. There is an increasingly disturbing trend that often falls into the category of investment or equity boards. These sorts of opportunities are often misleadingly advertised as 'value add directors', while they are nothing more than mere capital raising exercises.
There are some consultancies in the marketplace that appear to advertise board vacancies (value add directors) when, in reality, they are capital raising for their clients. These are not proper board roles, nor are they paid (at least not in the traditional sense) and often not even voluntary! Unfortunately, this is not an uncommon situation.
These sorts of organisations ask prospective board candidates to invest their cash as a precondition to becoming a board director, often once they have wasted your time with a formal application process. Once this occurs, you are no longer applying for a board role; instead, you are considering an investment. It would be best if you analysed the opportunity for its investment merit, not as a potential director – regardless of how attractive it might be.
I strongly advise that you should not invest in any organisation in order to sit on the board, and if you do, you should not consider it as a way to advance your board career.
5. Start-up Advisory Boards
Traditionally, startup companies utilise the expertise of advisory boards to grow or launch a business. Unlike those practising bait and switch techniques mentioned above, these organisations are upfront about what they require from you. They might offer equity as a reward for involvement on their advisory boards.
Be prepared; these organisations are usually task-focused and often resource-poor. As a result, these organisations will often want to milk everything they can, relying on your executive skills, valuable connections and understanding of the industry. Should you be appointed to one of these boards, you could expect to get your hands well entrenched in the organisation's operations. They will want access to your connections and expect you to provide practical perspectives for how the organisation can tackle the challenges it faces.
Like investment boards, these sorts of opportunities are more akin to investment opportunities than traditional NED roles. They will not carry quite the same gravitas from a board career development perspective. But don't entirely discount them as they can be lots of fun plus provide exciting, though sometimes risky, financial opportunities.
How do you find commercial board appointment opportunities?
Finding a paid commercial board role is not dissimilar to finding any other sort of board role. The emphasis is still on personal connections and less on advertised vacancies. Additionally, the part recruiters hold in the process increases as these organisations have the funds to engage firms to take on the non-executive director search.
Here is my advice:
Listed or Public Companies: Recruiters and headhunters are often a good place to start. No firm dominates the commercial board appointment recruitment space, so you should speak with as many as you can. You should also get to know and network with NEDs that sit on these boards. The more significant the organisation, the more critical it is that you are known by them. You can find these search firms by doing a simple web search and then contact them directly to introduce yourself. However, to do so effectively you will need a Board CV and a compelling pitch.
Family or Private Companies: Here, connections are the key. You need to engage with the businesses and industries that you are targeting. This will demonstrate your commitment to them before proposing how you can help at the board level. That means researching heavily and being clear about how (the output) you can help. These organisations are incredibly risk-averse, so you must demonstrate that you are passionate about what they do. A great way to find these opportunities is via lists of these companies on the web. There will likely be lists circulating of private companies, often specific to location or industry – try searching 'list of private companies in (your state)'. Here is a broad one to get started with.
Startup Companies: These can be difficult to come across, but there is a way. Try identifying incubators in your city or speak with PE (Private Equity) or VC (Venture Capital) firms. Both can be great ways to access growing businesses that need your skills. Again, a simple search will find these firms.
Steps to take next
Regardless of the sort of board appointment you are interested in targeting (paid or unpaid), you must do just that – target it. That means:
Deliberately tell people about your board aspirations.
Being explicitly clear about the value you could bring to your target organisations.
Engaging with the organisation that you are targeting BEFORE you reach out to them. This can make a massive difference when that board finds itself looking for a new non-executive board member.
Connecting with past and present NEDs of those companies – to gather information but also to become known by them.
Connecting with search firms – with a compelling pitch and CV as well a clear view of who your targets are.
Persevering – all board appointments are competitive so you must be ready to keep at it. The harder (and smarter) you work the luckier you will get.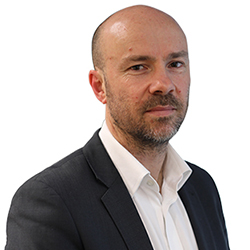 David Schwarz is CEO & Founder of Board Direction – Australia's leading board advertising and non-executive career support firm. He has over a decade of experience of putting people on boards as an international headhunter and a non-executive recruiter and has interviewed over one thousand non-executives and placed hundreds into some of the most significant public, private and NFP roles in the world
Share this article on your favourite platform!