Board Direction offers a bespoke and candidate focused Non Executive Director (NED) & Advisory Board Member appointment service for clients across the Commercial, Government & Not for Profit (NfP) sectors.
Backed by a decade of international Non Executive Board Director search success, a total database of 50,000+ Non Executive Directors and far-reaching board connections via our tens of thousands of social media followers, we guarantee to find you a Non Executive Director worthy of your board. Further, as a boutique provider specialising only in Non Executive Board Recruitment, we do not have the large overheads of our competitors so we can offer something other than eye-watering fees.
Overall Recruitment Approach
To generate for you a list of appointable Non Executive or Advisory Board candidates we will be utilising our extensive national database of Non Executive Directors and Chairs. We do this through:
Dedicated direct emails to our database of over 50,000 Australian Non Executive Directors and Chairs.
Social media alerts to over 30,000 board direction subscribers on LinkedIn, Twitter, Google Plus & Facebook.
Complimentary advertising on the major social media platforms.
Our approach is supported by our deep recruitment experience earned over a decade of board appointments.
Four Tiers Of Service
Unlike other recruitment firms, we don't have a 'one price – one service' approach. The difference in price is determined by how much you want us involved in the process. However, regardless of which service you choose we guarantee to find you a Non Executive Board Director worthy of your board.
Additional Services & Charges
The above recruitment service is priced on the basis of the successful appointment of a single (1) Advisory Board Member, Non Executive Director or Chairperson. Should you appoint more than one we will charge you an additional $2,500 per placement.
In addition to the four tiers of service above we can also provide a wide range of additional services including:
NED Interviews – full competency and fit interviews – $1000 per candidate + GST
Psychological Assessments – Cost dependent upon requirements
In person attendance at board meetings & final panels – $2,500 per day + costs & GST
Any additional services – $2,500 per day + GST
I  must commend you on the quality and diversity of the group. I was most impressed with the breadth of skills and suitability of all candidates. Thank you.
Who Will Be Leading Your Assignment?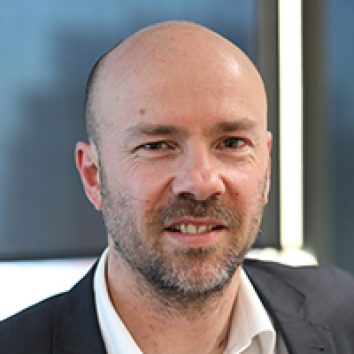 David Schwarz is the CEO and founder of Board Direction, with more than 10 years experience as an International Board Executives headhunter. David is the lead consultant on every Non Executive Director search assignment. David understands how important it is for you to find and appoint the right Chair or Non Executive Director to your board. He is confident that he will be able to meet and exceed your expectations.

For further information or get a quote, please contact David Schwarz (ua.mo1701189665c.noi1701189665tceri1701189665ddrao1701189665b@tca1701189665tnoc1701189665) or complete the form below.
Why Board Direction?
√ Success & Reach: Backed by a decade of international non-executive search success, a combined social media and email database of 50,000 individuals and far-reaching board connections, we can offer a bespoke and candidate-focused NED appointment service.
√ Passion: Beyond our low fees, experience and broad reach, what separates us from others operating in this space is the passion we bring to the board appointment process. This passion is evident in all that we do – in our conversations with you, in our conversations with your candidates and our conversations with your stakeholders. This passion counts more than you might think because any recruiter you use will be representing you to hundreds of (in our case over 50,000) NEDs, so it is essential that they are passionate about what they do. Without this, your reputation is at risk. We take this responsibility seriously.
√ Marketing & Reach: We don't charge for advertising. Many in the market claim to conduct search services but charge you to advertise your opportunity. We don't. Having developed a massive database of Non-Executive Directors and Chairs, we have a ready-made search list more extensive than anyone else in the market. This means we can market your opportunity to our database at a moment's notice – something no one else can do.
√ Branding: We won't be speaking to hundreds of potential candidates on your behalf we will be speaking with thousands! That means that up to 50,000 NEDs and Chairs will hear about your opportunity but also your brand via the unique message we craft for you. A powerful benefit that only Board Direction can offer.
√ Low Fees: We are a boutique provider (specialising only on Non Executive Search) and do not have the large overheads of our competitors so we can offer more competitive fees.
For more information, contact us directly via the form below.