Founded in 2013 by David Schwarz, Board Direction (formerly Board Diversity) is the leading Non Executive Director advertising & board career development firm in Australia – no one does what we do or can reference the success that we have had in putting people on boards.
In our core business, we assist people to develop a Board Career. We advertise Australia's largest & most diverse list of non-executive board vacancies and we equip members the tools and knowledge required through practical career services like board CV writing, board member profiling, application support and board search course and events.  We also provide corporate services to support organisations with executive career development, board governance and board recruitment.
Board Direction Pty Ltd is a wholly Australian business located in Sydney, but working nationally. Our ABN is 71 351 180 347
The Board Direction Team
Our highly talented executive team boasts 49 years of board and governance experience between them. They have worked in, or with, a wide variety of industries across all organisation types. They are each considered industry experts within their specialist fields.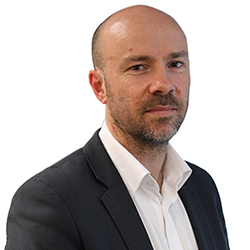 David Schwarz
Founder & CEO - Board Direction
LinkedIn
ua.mo1701186779c.noi1701186779tceri1701186779ddrao1701186779b@div1701186779ad1701186779
With over 15 years board recruitment experience I have appointed hundreds of non executives and advised thousands on how to develop a board career or gain a board directorship. As such, I can confidently say that no one knows more about how to gain a board appointment or develop a board career than I do. In fact, I have been quoted as 'Australia's leading board recruitment expert. Not only have I written the internationally selling Board Appointments Book: The definitive guide to finding and gaining a board appointment, I have personally written 2,000+ Board CVs, have been recognised as a leading board CV writer, been featured in the Financial Review's BOSS magazine, the SMH, Channel 10's 'The Project' and I present regularly for organisations such as Governance Institute of Australia, Sydney University's Graduate School of Management (AGSM) and the CEO Institute. I am also a Top 10 LinkedIn user with 25,000+ Non Executive LinkedIn connections. Read more about David…
Julie is an experienced board director having served on 17 Boards over the past 16 years including not-for-profit, public sector and commercial boards. She is a former council member for the Australian Institute of Company Directors. Julie is an international expert on corporate governance and is the author of six books and training materials for company directors. Julie is the only Australian to be invited to present at the prestigious National Association of Corporate Directors conference in Washington, DC and is an acclaimed international speaker on boards and governance. In practice, Julie is an acknowledged expert on resolving a wide range of complex governance issues. She has a degree in Civil Engineering, an executive MBA, a Graduate Diploma in Applied Finance and Investment, a Diploma of Company Directorship and an Advanced Diploma in Company Directorship.
Support Team
Behind the scenes at Board Direction, there is a team of staff that support David and our members. Our member services staff are ready to assist. You can chat with them via email (ua.mo1701186779c.noi1701186779tceri1701186779ddrao1701186779b@tca1701186779tnoc1701186779) or via the online chat window on our website.