Private Board Search Event Live and Online
$125.00
Everything you need to know about finding board opportunities, developing a board career or gaining your first board appointment – regardless of your skills or level of experience. Once you have purchased, we will email you your registration details and access link.
DATES
December 8th –  7:00 am to 8:30 am (AEDT)
Private Board Search Event
'How do you find board vacancies – the ones right for you?', 'How do you create a compelling reason for your appointment? 'How do you actually get appointed?'
Whether you seek your first appointment or are trying to develop a board career, these are the questions you need answers to – regardless of your skills or level of experience or whether you are looking for a paid or voluntary appointment. Attend the Board Search Event to get answers to these questions and leave with a clear framework and process to implement that has helped thousands of people gain a board appointment.
LIVE SCHEDULE
November 3rd – 7:00am to 8:30am (AEDT) – SOLD OUT

December 8th – 7:00am to 8:30am (AEDT)

You will receive a link to the full replay after the live event.
After I attended your breakfast , I have since gained my first Board appointment! You spoke so clearly and helped me to understand how to frame my aspirations, skills and vision in order to gain a Board appointment.
Thank you for the work you do. I'd recommend your breakfast to anyone!
Traditional Board Search Processes Rarely Work
The good news is that 50% of organisations with boards recruit new board members each year which means there are thousands and thousands of board opportunities available annually. So, whilst the process is undoubtedly competitive, thousands of people successfully gain new appointments each year and you can too. 
But traditional appointment processes don't work.
Most people go about finding and gaining a board appointment all wrong. They put their efforts into recruiters or submitting time consuming written applications that almost inevitably end with confidence crushing and frustrating 'thank you but no thank you' responses and when that doesn't work, they do the same again, get more frustrated and consider quitting. 
They do this because they don't realise that 80% of board vacancies are never advertised or use formal recruitment methods. There is a better way…
If this sounds like you or you can't find opportunities (or aren't getting appointed) you are not alone and it is likely you are doing at least one of three things wrong. 
Successful Non-Executive Directors (NEDs) Do Things Differently
Specifically, they are clear about three things. Three things that help: them unlock 80% more hidden board vacancies; make them more appointable; and get them appointed more often. 
Understanding what these three 'pillars' are, and how they have helped thousands of people gain board roles that they previously thought were unattainable, is what I will show you during in this Private Breakfast Event.
What to Expect
Attend I will show you how to implement a simple and easy three step process and framework that I guarantee* with help you start or develop a successful board career today – no matter your skills, level of experience or board aspirations (paid, voluntary, listed, private or government).
There is going to be a lot of practical content and time for questions so we start promptly. It runs for just 90 minutes starts and finishes early on a Friday morning (AEDT).

Specifically, how to:
Define your target organisations – explicitly the names of organisation that you want and can be appointed to today;
Develop and articulate a compelling reason you should be appointed to those boards – or boards just like them.
How to implement a simple three-step process quickly and easily and that could see results in as quick as just 30 days regardless of your level of experience and with no cold calling!
and, I will show you…
What documents you need – including how to write a compelling CV and board application.
Where to find board opportunities – and create your own where you have no competitors.
The four paths are to a board appointment – focusing on how 65% of people are appointed.

How much you might be paid and, most importantly

How to separate yourself from your competitors and dare them not to appoint you and,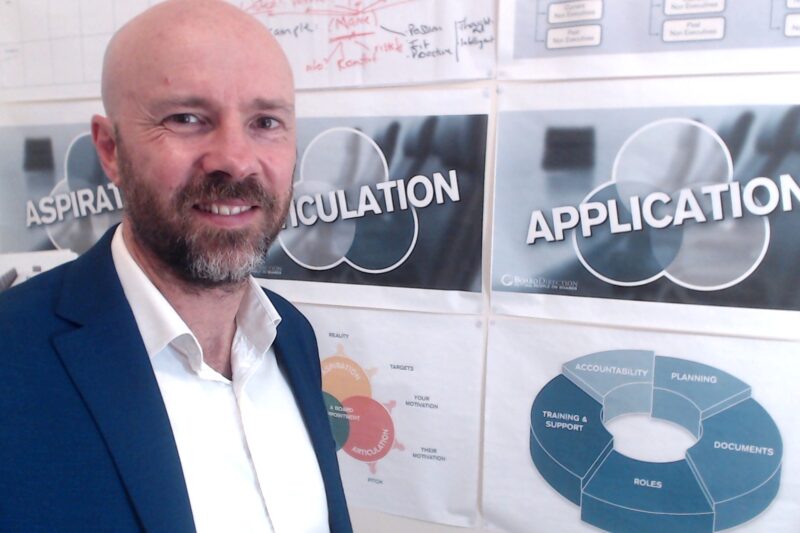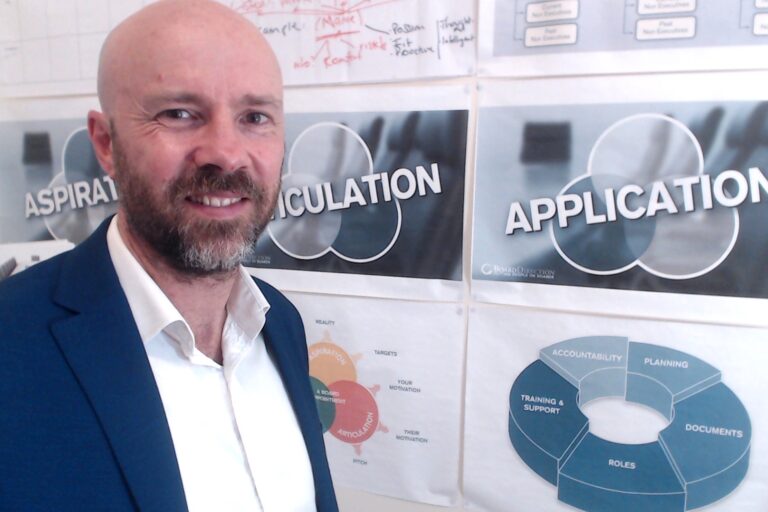 PLUS All Attendees Will Also Receive
√ a 1/2 hour Q&A phone call with David Schwarz 
√ the Board Search E-Book – written by David Schwarz
√ the Board Search Breakfast Resources Pack including all the tips & advice required for a board appointment 
√ a full replay of the event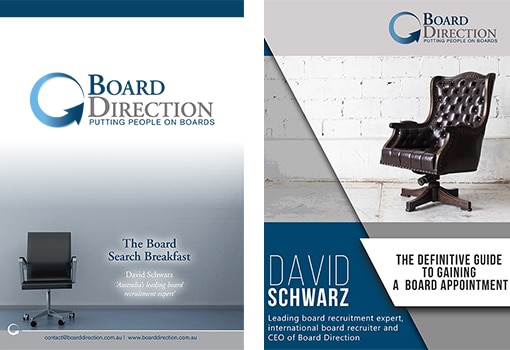 * I have been leading these events for almost a decade and I can honestly tell you that what you will hear has helped more people get appointed than anything else we do. If after attending you don't agree we will refund the price of your breakfast ticket no questions asked AND send you a voucher for a couple of large coffees on me to make up for the early start. 
I wanted to say a sincere thank you for your very insightful session this morning.  Your experience and energy make it a very easy and informative listen. I am already on two reasonably significant boards but, exactly as you described, challenged that I have not yet been able to build this further.