Governance roles span all industries across the Commercial, Not for Profit, and Government sectors. Each board is unique, with different requirements placed on directors' skill levels and experience. Whilst not everyone wants a government board position, when considering a board career you should evaluate all possible options, a Government board position is one of them.
Before you discount it, you need to recognise the value of these board positions and that you may well be suited to these roles. For those of you who are adamant that you are not interested in a Government board position, this article will still offer some valuable advice.
Why you should consider a Government board position?
For many of you, the answer will be obvious. Serving on a government board can give you the opportunity to exercise significant leadership, manage multiple-dollar budgets, develop new relationships, evidence strategic experience and gain clearly demonstrated public sector experience with increased responsibility that can be valuable to your future career goals.
For others, the cultural fit of a Government board position isn't going to be right. That is ok, as it is just as valuable to acknowledge what is not right for you. However endure you should read on to learn about how you can leverage a Government board position, to result in a more sort after commercial or not for profit board appointment.
Reason #1: Government board positions are found across most industries and expertise – including yours
In Australia, there are literally hundreds of federal, state and local Government boards, advisory boards, committees and sub-committees. They are representative across a wide range of industries including:

Agriculture

Media/Arts

Communication

Defence

Education

Employment

Environment

Finance

Foreign Affairs & Trade

Health

Industry

Infrastructure & Development

Social Services

Treasury

Veteran's Affairs



These government boards and committees are diverse in terms of their functions, form, size and the ways in which they operate. They encompass boards of government trading enterprises, marketing boards, regulatory boards, professional registration boards, area health services boards, trust boards plus advisory councils and committees.
Reason #2 Government board vacancies are publicly available – you just need to know where to look
Federal Boards and Committees
This Australian Government directory website is incredibly useful: boards-and-other-entities. It lists 1000+ federal government boards and other entities categorised: Bodies covered by the Public Governance, Performance and Accountability Act 2013; Ministerial Advisory Committees; Review Committees where appointments are made by a Minister or the Cabinet or Commonwealth statutory authorities. Australian Government entities are anything that isn't otherwise categorised as a portfolio, organisation or board. Typically, they include things like panels, funds, holdings, and Pty Ltd Commonwealth companies. According to the Gender Balance on Australian Government Boards Report for 2018-19, in 2019 alone 2,313 new board positions were filled across Federal Government Boards. That number has since increased.
This directory site is invaluable for those looking for a government board position. Not only does it provide board information, but it also lists the name of those currently appointed, including the board chair along with all of the board members. Take for example the listing for Airservices Australia.
You will notice that the start and end dates of these board positions are also included. In this example there two appointments are due to end in 2022, hence 2 board positions will become available. With your understanding of the appointment process, this presents an opportunity for you to connect with current board members, and ingratiate yourself into the board recruitment process once it begins. Honestly, if you want one of these government positions, you need to start conversations with these people.
And, if you don't want a government position, you should get to know these people too. They sit on the boards of similar organisations and/or industries (government and non-government). They are influencers in your industry and are likely highly connected. More importantly, they are also the people that recruiters call when looking for recommendations for board candidates within a particular industry.
State & Territory Board and Committees
Each State and Territory have their own boards and committees offering new sources for a government board position. To find out what current board vacancies exist, I have included below a list of links to the relevant pages on the different State and Territory Government websites. If you are interested in finding a state government board role, you should register your interest on these websites to receive notifications when there is a vacancy that you might qualify for.
Local Government Committees
Finally, local government committees can be a worthwhile option for both new and experienced non-executive directors. Local government positions often are remunerated, offer the opportunity to service your local communication and provide invaluable professional networking opportunities. They can be more difficult to find, with fewer resources to source quality candidates, leaving you with less competition for the positions.
Local government committees are established to consider specific aspects of a local government's operation, such as finance, works, community services or planning. They focus more on the particularities of the local council. They usually prefer local committee members and vacancies are listed on their websites.
Still not interested in a Government Board Position?
Reason #3: Remuneration
The majority of government board positions are remunerated, particularly at the federal and state levels. At the very least expenses are compensated.
Reason #4 Low Risk
Government board positions do not carry the same level of liability and risks that directors face on corporate (public or private), non for profit or trustee boards.
Reason #5 Gain Experience & your profile
If you have no prior board experience, a government board position may be a good pathway for you to gain some. Your industry experience and expert skills are usually weighted of more value than prior board and governance experience. Headhunters also target people who sit on government boards when looking for candidates for paid or more significant board positions.
Reason #6 Build your board network
As mentioned earlier, the people who sit on government boards and committees are the experts and influencers in your areas of interest or industry. As such, they can be of value to your professional and board network.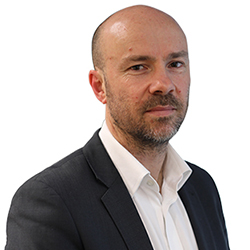 David Schwarz is CEO & Founder of Board Direction – Australia's leading board advertising and non-executive career support firm. He has over a decade of experience of putting people on boards as an international headhunter and a non-executive recruiter and has interviewed over one thousand non-executives and placed hundreds into some of the most significant public, private and NFP roles in the world
Share this article on your favourite platform!