Non Executive Director Program
$999.00 / year and a $9,000.00 sign-up fee
Total First Year: $9,999
With EXCLUSIVE access to David Schwarz this is the BEST way for you to achieve your board aspirations.
Work privately with David Schwarz - Australia's leading board recruitment expert.
David Schwarz
Founder & CEO – Board Direction 
With over 15 years of board recruitment experience I have appointed hundreds of non executives and advised thousands on how to develop a board career or gain a board directorship. As such, I can confidently say that no one knows more about how to gain a board appointment or develop a board career than I do and I will help you do the same – within 12 months.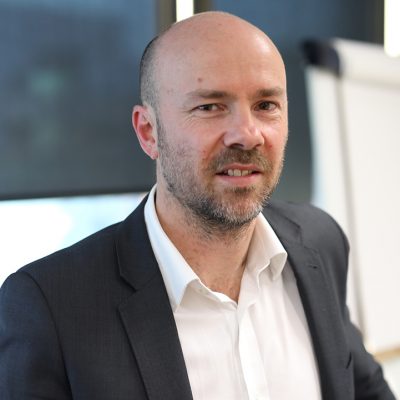 The Non Executive Program
The Non Executive Program has been developed for those who recognise that gaining a board appointment is challenging and want to fast track a board appointment. Developed utilising over a 15 years of practical experience of putting people on boards it is the only program that guarantees a board appointment. Like the Executive package, it too focuses on the three pillars of a board appointment (Aspirations, Articulation and Application) and our signature 5 step Board Appointment Process ('Planning', 'Documents', 'Roles' 'Training' & 'Accountability'). However, unlike the Executive, Access+ and Access services you have direct access to David Schwarz – Australia's leading board recruitment expert. David drives the process and provides all the support, templates and coaching required to get you appointed. As such we can guarantee a board appointment.
What You Get
The NED Program is not for everyone. It has been developed for those who want a guaranteed board appointment and are willing to commit to the journey ahead. During this 12 month fully inclusive program you receive:
Full Training and Accountability with Direct Access to David Schwarz including:
√ Monthly Coaching Sessions with David: It is easy to lose the motivation to keep chasing board opportunities. Our monthly coaching and support will hold you accountable and ensure your long-term success (retailing @ $5,999).
√ Quarterly Face to Face Meetings with David: coaching and accountability driving your success.
√ Board Career Planning Session with David Schwarz – define your board career aspirations and plan your journey ahead (retailing @ $1,999)
√ NED Introductions: Using the results of your career planning session. David will introduce you the NEDs you need to know in order to get appointed. (retailing @ $1,999)
√ A bespoke board CV is written for you: By David Schwarz: Australia's leading board appointment professional (retailing @ $799)
√ LinkedIn Profile Writing: Utilising your new Board CV as a basis we will craft or create a LinkedIn profile that evidences your ability to successfully reach your board aspirations (retailing @ 499)
√ LinkedIn Training: By David Schwarz – A Top 10 LinkedIn user with over 30,000 NED connections. Understanding how to leverage LinkedIn as a cornerstone to gain board positions (retailing @ $499)
√ Interview Preparation: A real interview with a real recruiter with the honest feedback you won't get from anyone else (retailing @ $1,999)
√ Application Writing: David will write you your first application – the basis of which we will use for future applications (retailing @ $1,499)
√ Application Critiquing: No matter how many boards you apply for we will critique and edit each and every one of them before submission (retailing @ $1,499)
You also get full access to all our training courses including:
√ The 15 Step Board Search Webinar Program: A 15 week (on demand) webinar series stepping out for you in practical detail what you need to get appointed (retailing @ $997)
√ The Board Search Course: A 12-month course covering topics including:
> How you find a board appointment
> What Chair's look for in new board members – the five essential & other desirable criteria & training
> What sort of board role is right for you
> How to define your own board profile – addressing the five key areas
> The value of proper research & how it can separate you from others; 
> How board members are appointed
> How to write a 'board ready' resume – one that works; How to write a Non Executive application & cover letter
> Non Executive Interviews – What you are likely to be asked and how to respond and
> Post a successful or unsuccessful application – what to do next (retailing @ $1,999)
√ Board Search Masterclass Series (on demand):  A 10 part video of the live Board Search Masterclass led by David Schwarz – Australia's leading board recruitment expert. Viewable immediately and at your leisure, you will find out how to 'dare them not to appoint you'(retailing @ $399)
Finally, you get access to:
√ Board Vacancies: Immediate access to thousands of board vacancies (retailing @ $499)
√ NED Directory: Think of it as a LinkedIn for board members – a tool that organisations use to recruit board members (retailing @ $199)
And receive:
√ The Board Book: The Board Appointments Book: How to find and gain a non executive directorship. Written by David Schwarz, it includes the information and templates you need to gain a board appointment (retailing @ $33).
√ Weekly Board Appointment Advice: Emailed to you each week and providing the insider knowledge you need to stay focused and gain an appointment.
√ 25% Off all additional Board Direction products and services
The total individual retail value of the services contained within the program is over $20,000 but as a package, we are offering it for just $9,999.
Is the Program for You?
The Non Executive Program was developed for individuals who are determined to gain a board appointment and are willing to push themselves to achieve their board aspirations. For some, finding the time to pursue their ambitions will be difficult, which is why this Program incorporates monthly personal accountability catchups. For others, the challenge might be underestimating or not realising how valuable their skills are so we work with you closely to articulate your value at board level and then find for you appropriate opportunities. Still, others still might have used similar career services in the past with overpriced consultants providing poor value and as such not have felt like they got any value – for this reason, we clearly list each of the services we will provide and their associated timings.
To be Clear
This is not a governance course. We pick up where other governance courses leave off. This is a course to help you gain a board appointment! As such, we begin in the belief that you are either motivated to and qualified to gain a board appointment (however, you do NOT need to have completed any formal governance training).
What Value Are You Going to Get?
This is not a set and forget program. David Schwarz – the CEO & Founder of Board Direction – is intimately involved in every aspect of the delivery. Beginning with an introductory meeting you will over the next 12 months have unlimited and unfettered contact to David. Together you will work towards achieving your board aspirations through all of the aspects of the program outlined above. Beyond the formality of the program, you can expect to be held to account for your stated board aspirations and therefore achieve them far sooner than you might expect – a true partnership.
Statistics have shown that people that have Board Directorships in addition to an executive role are: more appointable, earn more, are unemployed less and have better networks and connections. They are also able to future proof their careers better, have more successful retirements and whether career change better. Still, not everyone is suited to a board appointment. Equally, the Non Executive Program is not suitable for everyone as not everyone can afford the time required to dedicate themselves to achieving their aspirations.
But, if you do have the desire to get onto a board, to drive your career forward with a board appointment, to transition from full-time work to a portfolio of part-time board directorships or to develop a portfolio career then the Non Executive Program is for you – there is nothing else like it.
Our Guarantee
So confident that the Non Executive Program will result in a board appointment that we GUARANTEE IT. If you do not obtain a board appointment with these 12 months, David will continue to work with you until you do.
Work privately with David and gain a board appointment within 12 months!
Terms, Conditions & Guarantee
The Non Executive Program begins when we confirm your initial payment. Once the fee has been charged that charge is final and no refund is available. However, the program guarantees an appointment within 12 months, or David will work with you until you do. After the initial 12 month period, we will charge you a recurring fee of $999 annually until you cancel your membership. The fee may be subject to change—but we'll always notify you beforehand with no obligation. You can cancel, upgrade or downgrade your membership anytime by visiting your MyAccount page or contact Customer Support. Cancelling your membership stops the charge at the start of your next billing term—but your service will continue through the end of your current term. The program's central focus is the monthly coaching sessions and courses. As such it is of paramount importance that you prioritise these two elements to ensure you are eligible for the appointment guarantee.