Non Executive Director Program
$999.00 / year and a $9,000.00 sign-up fee
Total First Year: $9,999
Work privately with David and we will guarantee you a board appointment.​
Work privately with David Schwarz - Australia's leading board recruitment expert - and we will guarantee you a board appointment.
The Non Executive Program
Developed utilising over a 15 years of practical experience of putting people on boards it is the only program that guarantees a board appointment. It focuses on the three pillars of a board appointment (Aspirations, Articulation and Application) and our signature 5 step Board Appointment Process ('Planning', 'Documents', 'Roles' 'Training' & 'Accountability'). However, unlike our other services you have direct access to David Schwarz – Australia's leading board recruitment expert. David drives the process and provides all the support, templates and coaching required to get you appointed. As such we can guarantee a board appointment.
The NED Program is absolutely fantastic. I am delighted to have gained a couple of Board positions quickly. In addition, the Program has also taught me so much about the process itself and getting all the little things right, to maximise the opportunities. David and his team are quite remarkable in everything that they do.
Your NED course, active guidance and personal support were all instrumental in helping me through the application process, the interview and, ultimately, in being appointed as a director.
David has been a wonderful asset in developing my board career, providing a high level of valuable support and was instrumental in my development to this point and I look forward to working with Board Direction in the future, and the opportunities that will bring.
David's unwavering support and guidance, along with having a clear process to follow meant that both the NED Program and working with David was brilliant. My recent board appointment is testament to that.
Is the Program for You?
This is not a governance course, we won't teach you how to be a NED and you do not need have any governance qualifications to qualify. Instead, the Non Executive Directors Program has been developed for those who want a guaranteed board appointment and are willing to commit to the journey ahead. We guarantee a board appointment but, this Program is not for everyone. 
Because we are firm believers in that the harder you work the luckier you will get you must be willing to be held account for putting into practice what you learn and be coachable. As such, the Non Executive Program was developed for individuals who are determined to gain a board appointment and are willing to push themselves to achieve their board aspirations. 
If you have the desire to get onto a board, to drive your career forward with a board appointment, to transition from full-time work to a portfolio of part-time board directorships or to develop a portfolio career then the Non Executive Director Program is for you.
This Program IS for people:
Who want to join the top 5% of people who have board appointments
Who want to actively pursue board appointment.
Who want to eliminate time wasting exercises and spend their time effectively.
Who value helping organisations succeed as a Non Executive Director just as much as they value developing their own careers.
Who are already successful, and want to compliment their careers with a board appointment.
Who don't know: what roles they should target; how to articulate their value at board level or; where to begin.
Who recognise that what they are currently doing isn't working and want to change that.
This Program is NOT for people:
Who aren't passionate about what they do.
Who are bored or who think they are 'due' a board appointment.
Who are not willing to put into practice what they learn.
Who are unsure if they really want a board appointment.
Who don't want to be held accountable.
Who want to continue to to do things the same way and get the same results.
David works with just 20 NED Program members at any given time – you are his priority and he is intimately involved in every aspect of delivery – he stakes his reputation intimately to your success. Over the next 12 months, you have unlimited and unfettered contact to David. Together you will work towards achieving your board aspirations through all of the aspects of the program outlined above. Beyond the formality of the program, you can expect to be held to account for your stated board aspirations and therefore achieve them far sooner than you might expect – a true partnership.  Here is what to expect:
Quick wins within the first 30 days.
Following your acceptance into the program, and within the first 30 days, you'll:
Receive to a personal welcome from David that outlines what to expect over the next 12 months.
Receive four calendar invitations for your quarterly face to face meetings with David (these compliment your monthly calls). 
Complete your Board Career Planning Session leaving with 1. a defined list of your target organisations 2. what your definitive board pitch is and 3.  a clear understanding of how you are going to get appointed within the next 12 months. AND
Receive a list of over 100 people personally researched, based on your list of target organisations, for you to connect with along with the language and approach you should use to do that. 
Further, during the first 30 days you will also receive:
A new Board CV written for you .
An updated LinkedIn profile.
Full access to all of the board vacancies we advertise and access to all of the training and support services on offer including:  the advice, templates and documents you need to get started – quickly
Beyond your first 30 days you'll be required to implement what you learn… fast… and be coachable.
We peg our reputation to your successes each time we take on a new NED Program Member. That means you must be to be willing to:
Work directly with David for the next 12 months. 
Put time in your diary (1 hr a month) for the sessions.
Complete the actions stemming from the work done together.
Be ready to accept a board appointment when it is offered to you.
The program is expensive.
You might have used similar career services in the past with overpriced consultants promising much and delivering little or be nervous about the quality of our what we do so we make you two promises.
1. A Guarantee
So confident are we that the Non Executive Program will result in a board appointment that we GUARANTEE IT. If you do not obtain a board appointment with 12 months, David will continue to work with you until you do.
2. An opportunity to withdraw
I only want to work with people who are really up for a board appointment and who's ambitions match their reality. So, you and we will have the opportunity to assess your suitability to the program once you have commenced. This means that if either party are uncomfortable moving forward together we will refund the difference in price between the Executive Membership & NED Program.  You still remain a member and get everything (and more) that an Executive Member gets – along with David's support – but without the intensive relationship or guarantee. 
That seems fair.
If this all sounds like you and you want to work with David privately email to arrange a conversation to see if there is a fit.
David Schwarz
CEO – Board Direction 
With over 15 years of board recruitment experience he has appointed hundreds of non executives and advised thousands on how to develop a board career or gain a board directorship. We can confidently say that no one knows more about how to gain a board appointment or develop a board career than he does and will help you do the same – within 12 months – guaranteed.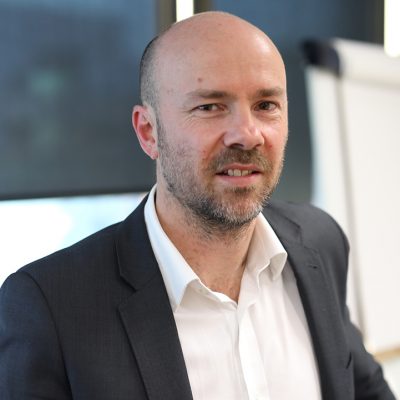 Terms, Conditions & Guarantee
The Non Executive Program begins when we confirm your initial payment. Once the fee has been charged that charge is final and no refund is available. However, the program guarantees an appointment within 12 months, or David will work with you until you do. After the initial 12 month period, we will charge you a recurring fee of $999 annually until you cancel your membership. The fee may be subject to change—but we'll always notify you beforehand with no obligation. You can cancel, upgrade or downgrade your membership anytime by visiting your MyAccount page or contact Customer Support. Cancelling your membership stops the charge at the start of your next billing term—but your service will continue through the end of your current term. The program's central focus is the monthly coaching sessions and courses. As such it is of paramount importance that you prioritise these two elements to ensure you are eligible for the appointment guarantee.