In my last few articles have dealt with the first pillar of a board appointment – Aspiration – defining a list of target organisations you both want, and can be appointed to, that will help you achieve your long term goal. If you missed them, then you can read them here.
Defining your target organisations is absolutely your first step but, if you can't articulate why you should be appointed, then what is the point? You need to develop a board pitch that clearly defines the reasons you should be considered for a board appointment. So, I want to move now to the second of the core pillars of a board appointment – Articulation.
Articulate what in your Board Pitch?
Let's delve into this in a little more detail. When I speak about Articulation what I really mean is developing a pitch that defines the reasons you should be considered for a board appointment.
The most valuable thing you can do to gain a board appointment
Telling people you are looking for a board appointment is a surprisingly powerful and simple action that creates board opportunities. In fact, one of my NED Program members did that just last week. She was at a function, got talking with someone she had not met before and told them about her board aspirations. The following conversation circled around that topic and resulted in an opportunity she had never considered but was very much interested in. All because she had worked her board aspirations into her vernacular.
The recent article I wrote about the Fundamental Attribution Error explains why this approach works. Put simply, people only know what you tell them. And, if you are looking for a board appointment it is critical that people know you are. But…It is not that easy.
If you are going to start telling people you are looking for a board role, then you need to be ready for the subsequent question. 'why do you want a board appointment?' It is a very common question – in fact, it is the first question I ask people when they approach me for advice. You should expect to be asked the same question. As such, you must be prepared to answer it.
Picture this. You are attending an event and you are having a 'water cooler' moment someone you meet. You introduce yourself by telling them what you do but that you are also building a board career. You have peaked their interest so they asked you – out of curiosity or perhaps they are sizing you up -.
'Why do you want to be a Non-Executive?' What would you say?
There are two ways most people answer this question. The vast majority of people get it wrong. Successful directors get it right and get appointed to opportunities they hadn't even gone after.
Your motivation and their motivation. Like many, I suspect you will begin by telling them about your personal motivation, your enthusiasm and suitability for board 'work'. You might go on to tell them about your executive experience or that you have the capacity to sit on a board. In essence, you will tell them about your motivations but fail to address their motivations. A fundamental error.
You see, people spend too much time thinking about why they think they should be appointed to a board and not enough time considering what the motivations are for the Chair (or the ultimate decision-maker) to appoint you, to recommend you or to support you.
Whilst your motivations do count and are of value, by articulating your value at board level with this approach alone you will omit the information that others really care about. Information that will prompt them to help you achieve your board aspirations whether it be: a personal introduction to a NED peer who might be looking for a NED, an offer to help directly or, even an offer to join a board based on a vacancy they know of.
As such, articulating in a compelling fashion your value at board level is absolutely critical. Anything less will mean that you will miss or be passed over for board opportunities.
Articulating a compelling board pitch has a structure. Once you have that structure; know the right people to speak to and how to approach them; you will build confidence, and in turn unlock board opportunities you never thought were possible.
So, once you have a firm list of targets in mind, the next thing you must be able to do is to articulate your value to that board or boards just like it. Without being able to do so, you will likely position yourself as a reactionary, inarticulate, opportunistic candidate and a reputational risk – all of which means that you won't be able to convince others of your value at board level.
In the next couple of articles, I am going to share with you the common mistakes people make when articulating their value at board level. I will show you how you can prepare a compelling pitch that de-risks you, leads to board recommendations, articulates why your skills and experience are valuable at board level and drives board appointments. A pitch that ultimately answers the first question that you are going to get asked in an interview or you have to address through a board application… 'Why should we appoint you?'
Maybe we can help? If you are not already a member – book a call with us today!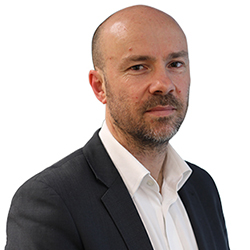 David Schwarz is CEO & Founder of Board Direction – Australia's leading board advertising and non-executive career support firm. He has over a decade of experience of putting people on boards as an international headhunter and a non-executive recruiter and has interviewed over one thousand non-executives and placed hundreds into some of the most significant public, private and NFP roles in the world
Share this article on your favourite platform!