How much do board members in Australia get paid? Last year, Board Direction participated in a survey by McGuirk Management Consultants that covered data collected from 1,546 Australian boards. Findings of that survey indicated that the average listed Chair was paid $132,000, a listed NED was paid $82,000 and unlisted or private NEDs earned roughly $40,000 while NEDs and Chair of NfP organisations were paid (if anything) $40,000 and $20,000 respectively. 
Of the organisations that took part in the survey, 71% reported that they remunerate either all their Directors or at least the Chair and/or some Directors. 29% of the boards that took part in the survey, reported that they don't remunerate any of their board members.
Let's break this down further so you can have a better idea of exactly what you can expect to be paid as a Non-Executive Director or Committee Member.
Remuneration of Chairs and Deputy Chairs in Australia
The average remuneration for Chairs went from $57,874 (companies with revenue up to $1M) to $547,789 for the Chairs of businesses with earnings over $4B. Overall,
the Chairs of ASX200 companies earned the most with an average of $384,093.
Not surprising, the Chairs of Charity Non-for-Profit boards earned the least, with an average of $34,150 – though I was recently heard the Chair of a significant 'Profit for Purpose' business was being paid $165,000.
Being a Chair in the Mining industry proved the most lucrative with remuneration of $235,282 on average.
Other than the Charity boards, boards in the Education & Training sector paid their Chairs the least, with average yearly earnings of $52,026.
Chairs of Public Listed Companies earned between $79,306 and $622,626,
Unlisted Public Companies reported paying Chairs between $60,000 and $240,000.
Private Companies remunerated Chairs between $40,852 and $230,767.
Chairs on Government boards earned between $54,783 and $215,242.
Deputy Chairs across all boards earn on average $27,143 for companies with an income of less than $1M while companies with earnings of $4B or more, paid their Deputy Chairs an average of $167,750.
Being the Deputy Chair of a Public Listed Company can earn you between $47,026 and $244,625. Unlisted Public Companies reported remuneration of between $17051 and $120,778 for Deputy Chairs.
Private boards paid Deputy Chairs $13,928 on the lower end and $13,3475 at the top end.
Government boards remunerated their Deputy Chairs between $35,881 and $70,029.
Non-Executive Director Remuneration
Director payment for small businesses earning less than $1M averaged $35206.
Directors on boards with earnings greater than $4B were paid an average of $160823.
Directors on ASX200 boards earned an average of $147749 but Directors on Charity boards earned on the opposite end of the scale, with only $16090.
Again, on average, Directors serving in the Mining sector earned the most with $117,835 and the Retail sector followed shortly behind, remunerating Directors an average of $101,666.
Directors of Public Listed Companies reported earning between $44,642 and $191,057 for some of the biggest companies.
Directors of Unlisted Public Companies earned from as little as $40,000 to as much as $149,249.
Directors of Private Companies were remunerated between $32,540 and $184,650,
Directors serving on Government boards earned between $29,757 and $86,290. The size of the Government board held a direct correlation with the payment received by Directors, with large boards paying $51,648, medium boards paying $39,480 and small boards paying $33,505.
Committee Remuneration
There continues to be a growing trend towards Directors being paid additional fees, in addition to their Director remuneration, when they agree to serve on one of the board's committees. However, not all Committees are created equal and the fees Committee Members are paid, reflects this.
42% of the boards that remunerate their Directors, also pay additional fees for Committee work.
Among Listed Public Companies, Finance Committees were paid the most, with Chairs paid $33,901 and Directors only slightly less with $33,450. On Unlisted Public Company Committees, the Chairs of Finance Committees were also paid the most, with $32,299.
However, in this case, the Directors of Risk Committees earned more than any of the other Committees, with $34,159.
In the Private Sector, Governance Committees were paid the most, with Chairs being paid $32,926 and Directors serving as Committee Members, $25,901.
On Government Committees, the Chairs of Audit Committees earned the most, with an average of $12,104. Committee Members on the Governance Committees earned the least, being paid an average of only $3,543.
It is interesting to note that in the Not-for-Profit Sector, Risk Committee Chairs and the Members of Nomination Committees were paid the most. Risk Committee Chairs earned $13,754 and their Members $12,348. In the case of Nomination Committee Chairs were paid $13,290, while their Committee Members were paid $14,099.
Not-for-Profit Remuneration
Being paid is rarely a reason to consider a Charity board appointment and, for Directors who are serving in this space and being paid, it is rarely their motivation. However, while Not-for-Profit organisations often don't pay members to serve on their boards and committees, some still do.
Chairs of Not-for-Profit boards earn between $26,743 and $208,934.
Deputy Chairs of these boards are paid between $9,849 and $133,900.
Directors on NfP boards earn from as little as $11,207 to as much as $96,661.
It is interesting to note that, among the Not-for-Profit boards that do remunerate their Directors, boards in the Charity and Sports sectors pay the least, while boards in the Healthcare sector reported the highest average rates with Chairs being paid $80991 and Directors $37946.
Regardless of whether you are paid or not with the numerous advantages of serving on a board that I mentioned earlier, a Charity board may be the right fit for you.
Summary
Whilst people pursue board appointments for a wide range of reasons it is useful to know how much you might get paid. For many, you will soon recognise that a board appointment is not financial gold mine you might have thought it would be. Most people don't pursue a board appointment for the money. Rather, they recognise the wider benefits, want to give back or recognise that operating at board level is where they can be most effective.
So, I provide you with these figures as a guide rather than a hard and fast list of what you might earn. I take this approach because the figures below should be used to inform you in your decision making, to help you know when you are getting 'low balled' and to help you better understand the potential return on your time investment.
PS: I would love you to contribute to the next Australian Board Remuneration Survey. In return we will send you the full findings when the results are published.
The Next Step
At Board Direction we help people get on boards. We do this through our suite of membership packages that provide members with the resources, documents and guidance they need to succeed. The Executive Memberships and Non Executive Program are structured around our proven Board Appointment Model, that if followed, should result in a board appointment far sooner than you might expect. Details here.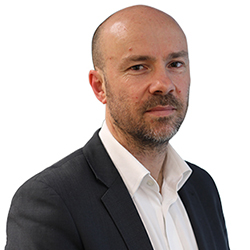 David Schwarz is CEO & Founder of Board Direction – Australia's leading board advertising and non-executive career support firm. He has over a decade of experience of putting people on boards as an international headhunter and a non-executive recruiter and has interviewed over one thousand non-executives and placed hundreds into some of the most significant public, private and NFP roles in the world
Share this article on your favourite platform!