Recruitment agencies will not be valuable to everyone. But the reality is that board recruiters are the gatekeepers to many non-executive board roles, particularly the more significant ones. In the last few years, I have seen a noticeable increase in the number of organisations engaging the services of executive search firms when appointing a new board director. It will be only a matter of time until you find yourself needing to impress one.
"Don't deal with board recruiters" was the honest advice I often gave 
I began my board recruitment career in one of the UK's top executive search firms. A large part of my role was counselling candidates on how to find board roles. The best advice I could offer many of these people was to "avoid people like me".
Why? Simply because if I was speaking to you, then, as a recruiter, I was also talking to hundreds just like you applying for the same board role. That was what my client paid me to do. I was also the gatekeeper, as part of the process was to compare and shortlist the candidates. So when asked, the honest advice I would often give those wanting a non-executive board role was, "don't deal with board recruiters; nobody wants to be one of the hundreds competing for the same role". As a board recruiter, though, this piece of advice was something that I could rarely share. My role was to act in the best interest of my client, not the candidate. To do so, I needed to encourage as many qualified applicants as possible to join this highly competitive process. Even if I knew their chances of getting the appointment were low.
My roles and advice since then have changed. Although I occasionally undertake assignments as a board recruiter, my primary role now is to help people like you gain a board appointment. The executive recruitment industry is lucrative and with an ever-increasing presence. Technologies such as advanced database capabilities, AI and LinkedIn have seen an explosion of domestic and international firms. In Australia, board recruitment searches are usually conducted by Executive Search firms, and no firms are the market leaders regarding board roles.
As the collater of Australia's most extensive list of opportunities for almost a decade, I can attest that recruitment agencies are handling more and more board appointments, and even not-for-profits are finding the funds to engage the services of board recruiters. It is more and more likely that you will have to deal with a board recruiter at some stage in your board career.
My advice can no longer be to "avoid board recruiters" but to "determine where and how they can best work for you and your board career goals". When going through this process, remember that gaining an appointment directly via a recruiter is only one of the ways that board appointments are made.
Why do you need to impress them?
Like any good consultant, board recruiters have opinions and are paid to provide those opinions. Board recruiters will never shy away from giving advice on who their clients should appoint when asked or, at the very least, guide the decision-making process. Board recruiters have likely worked long and hard to gain the trust of their clients. As a result, their recommendations and opinions are listened to by the organisations they are recruiting for. Essentially, they are the gatekeepers.
Board recruiters work on reputation. "You are only as good as your last appointment" is a phrase many in the industry use. It suggests that there is no room for a failed appointment. Hence, every appointment is a critical one. You can be assured that they WILL NOT recommend anyone they do not have absolute faith and confidence to their client.
What does this mean for you? Essentially, you must impress board recruiters. You must be memorable (for the right reasons) and provide confidence that you are not a risk to their reputation. It means you will do all you can to convince headhunters that you are the person for the board role. 
How to ensure you impress board recruiters
Communication with a board recruiter will come about in 1 of 3 ways:
An Advertisement – They place an advertisement for the role from which you reach out to initiate a conversation or apply for the role.
Headhunting – A recruiter will reach out to you, encouraging you to consider applying for a role.
Making a Connection – You reach out to a recruiter, not in response to an advertised role but to introduce yourself and be added to their database or contact list.
Regardless of how this communication is initiated to impress a board recruiter, you must: 
Remember that the recruiter's job is not to find you a board appointment; you are not the client. During any interaction with them, you must keep this in mind.                                        
Realise that this first communication is likely to be short; that leaves you with only a tiny window of opportunity to make a lasting impression.
Make the first 7 seconds count. Studies have shown that HR professionals judge an applicant in the first 90 seconds and up to 70% stick with that judgment.
Acknowledge that their time is precious, so don't ramble or waste it in any way.
Be prepared for a formal recruitment process. If a recruiter's services have been engaged, it is often to ensure that the process is independent, formal and structured. You must have a Board CV. Not having one suggests to the recruiter that you are not serious about the role. You are giving them a simple reason not to include you in the shortlisted candidates.
How to impress during an advertisement conversation
Calling a recruiter in response to an advertised role is one of the most effective ways to make an impression. Why? Because only about 10% of applicants do it! 
Before you make the call:
From there, prepare some well-constructed questions to ask.
Convey what you have learnt during the conversation.
See if you can get any additional information about what the client is looking for.
How to impress during a headhunter conversation
If a headhunter calls you to discuss a potential board opportunity, be polite and ask them to send you the details. Then spend some time doing your research. If you are interested, compile a list of questions and call the recruiter back. You still need to make an impression during this call. Just because they called you does not mean you have an advantage. Headhunting is a part of a recruiter's job.
How to impress during a connection conversation 
Connecting with a board recruiter by way of introduction is an excellent way to ensure that you are on their databases when board opportunities arise. This conversation may occur by phone or email. During this communication, you need to be clear about the types of roles you are looking for and what you have to offer boards. Do some research on the recruiter. Is there anything you can do to help them? See if you have any professional or personal interests in common. Do you have any personal or professional connections in common? These are not only icebreakers but might be the thing that gets you noticed. Here are some great tips for writing a self-introduction email.
Once you have made a connection, nurture the relationship. Find ways to keep in touch. You never know when you will be in the right place at the right time. Trust me; it does happen.
In Summary
No matter how you feel about board recruiters, they manage many board appointments, often the most significant and exciting roles. For you, this means that sooner or later, you will likely have to interact with one. Remember, recruiters are in the business of finding board members for their clients, not finding board positions for candidates. Be prepared for the process to be highly competitive and decidedly formal.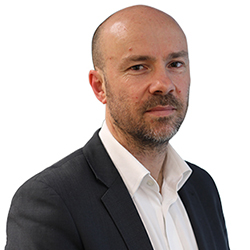 David Schwarz is CEO & Founder of Board Direction – Australia's leading board advertising and non-executive career support firm. He has over a decade of experience of putting people on boards as an international headhunter and a non-executive recruiter and has interviewed over one thousand non-executives and placed hundreds into some of the most significant public, private and NFP roles in the world
Share this article on your favourite platform!