The truth is that recruitment firms will not be valuable to everyone. However, if you are pursuing more significant board roles, then you will be dealing with headhunters more and more in your pursuit of a board appointment. In that case, this is an important article for you. If your aspirations are a little lower, you may never, or seldom, work with a recruitment firm for a board appointment. Still, I hope that the content here will add value to your journey.
Why you should impress Board Headhunters
Like any good consultant, board recruiters have opinions and are paid to provide those opinions. Board recruiters will never shy away from giving their advice on who their clients should appoint when asked or, at the very least, guide the decision-making process. In most cases, when asked, they will back one of their candidates in particular. Who that is, often depends on who impresses them the most. Because organisations pay recruitment firms thousands of dollars, they trust their opinion and have often long and existing relationship with the recruitment firm – the recommendations of a recruiter representing that search firm counts. So the question is not why but how you impress so that they recommend you above other candidates?
How to ensure you impress Board Recruiters & Headhunters
Many executive search firms have databases of well over 100,000 candidates. You should never assume that, because your Board CV is stored on their database, they know you. It is highly likely they don't. For this reason, you should try to meet with them personally (though not necessarily face to face).
I recommend doing this not only when you see a board role that they are handling. Instead, be proactive and arrange meetings with all the top/significant board search firms to introduce yourself. Board recruiters are often people that many want to speak with, so manage your expectations accordingly. You should not expect to come out of the meeting with an offer. However, a call might just be enough to strengthen the relationship and provide confidence for them to recommend you. Further, serendipity happens. Let me explain; on countless occasions, I have unexpectedly been reacquainted with a forgotten candidate who would be perfect for a role I took a brief for just a day earlier.
Not convinced? Put yourself in their shoes. What if you were asked to recommend someone you had never spoken to, met, or didn't know at all? Would you? I am guessing the answer is no.
So, once you have generated the beginning of a relationship, then you should aim to keep in regular, but not annoying, contact. To do this effectively, you must learn what they are attracted by. In most cases, it is an opportunity to find new work. In this scenario, you can contact them to make recommendations or introductions. Alternatively, some simple ways to stay in touch include emailing articles that you think they might be interested in, connect and interact with them on LinkedIn or provide them with brief summaries when things in your professional life change. Whilst they might not have a board opportunity available at that time, by staying in touch you are more likely to hear from them when they do.
Beyond staying in touch, you should genuinely try to be their friend or at the very least have them like you. Because, if they like you, they are more likely to recommend you to their clients and also think of you first when opportunities arise.
There are two ways you will work with recruiters. Either they will call you or you will call them. Both of them rely on you conducting research that truly impresses. My next articles will delve into these related topics.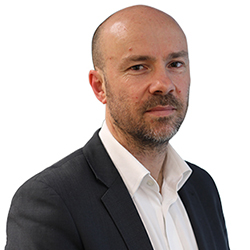 David Schwarz is CEO & Founder of Board Direction – Australia's leading board advertising and non-executive career support firm. He has over a decade of experience of putting people on boards as an international headhunter and a non-executive recruiter and has interviewed over one thousand non-executives and placed hundreds into some of the most significant public, private and NFP roles in the world
Share this article on your favourite platform!