In Australia, a non-executive director is one who is not employed by the organisation. Nearly all of the director duties for executive directors and non-executive directors are identical. Essentially, executive directors and NEDs have the same liabilities, responsibilities and risks. In this article, I want to walk you through some of these risks and how they might be mitigated prior to you contemplating taking up a Non-Executive appointment.
What is a non-executive director (NED) in Australia?
Executive directors are employees of the company and are part of managing the daily duties of the company. However, Non-Executive Directors (NEDs) aren't employees of the company. Though, nearly all of the director duties for executive directors and non-executive directors are identical. Fiduciary duties are the most important duties for both types of directors. To that end, executive directors and NEDs have essentially the same liabilities. In fact, according to the AICD, in Australia, there are more than 600 state and territory laws that impose personal liability on individual directors for corporate misconduct. This means that the balance of the non-executive role has leaned more towards that of an executive one as non-executive directors attempt to meet their growing responsibilities.
Liabilities of non-executive directors
Accepting a non executive appointment is not a decision to be taken lightly. Before you accept any board appointment you should understand what your legal responsibilities entail.
Executive and non-executive directors don't have to worry too much about liability as long as they perform due diligence in all their board duties. If they should be lax and not fulfil their duties and responsibilities appropriately, they could be held liable for any loss. The consequences for board directors can include loss of their board seat, fines and under the worst-case scenarios, prison time. Companies and NEDs also have much to lose in the way of reputational loss if board directors are lax in their board duties.
According to Diligent in Australia between 1980 and 2005, board directors had to make payments out of their own pockets that weren't covered by insurance, including legal fees, in only 12 cases. Whilst liability allegations against non-executive directors don't occur often, when they do, they can have a serious impact on all board directors and the company. A D&O insurance policy is a good start to director protection.
Acknowledge and accept the risks of a non-executive director role
Financial – Board directors are liable and have had to make payments out of their own pockets if not covered by insurance. Whilst liability allegations against non-executive directors don't occur often when they do and can have a serious impact on all board directors.
Remuneration – The hourly rate is often dreadful – When you do the sums, the hourly rate for most board roles often does not make up for the risks you will take. In other cases, if unpaid, you will find yourself paying to take on these risks.
Limited Control – Being part of a board, by definition, means that you are not the sole decision-maker. You are therefore reliant in part on the quality of other board members and the Chair – things you don't have control over.
Time – For many of you who already have busy executive and personal lives, taking on a board role means time out of the office or away from your family. This should be factored into any desire to take a board position. I can speak from experience, that even 1 day a month out of the office can have significant ramifications on your effectiveness and time management.
Reputation – Whilst the financial penalties incurred by some NEDs may hurt, it is the reputation damage related to their misconduct or business failure that, I think, is the greatest risk to any NED. I can recount the devastating effect that a failed appointment has had on a handful of NEDs. These people, while trying to rebuild their careers, find the process debilitating – professionally but also personally. Inevitably each time they apply for a new NED role, they have to explain their past actions and try, perhaps in vain, to explain why they are an acceptable risk for the new organisation to take. They have to do that initially in their application itself, if they make it through this sifting stage then they have to do it in an interview and, if successful, they have to do it again in a final interview. Even if this goes well they will undoubtedly be competing against others with similar skills and experience who do not have the same black mark against their reputation. As such they almost always lose out and they have to go through the whole process again. It truly is an awful thing to witness. 
Mitigating risk and due diligence
As well as being clear on the non-executive role being offered, you should also find out as much as possible about the company itself. One of the main aims of carrying out due diligence on the company is to ensure you are joining a business that is operating with integrity: adhering to its legal and regulatory obligations, maintaining and operating within the confines of robust corporate governance policies, and taking proactive remedial action if any deficiencies are identified.
Much of the information you need will be publicly available; the rest should be obtained from the company, including from meetings with existing board members and senior management. Including:
Financial – The company's annual report and accounts will provide key information about its financial and trading history. A careful review of these reports and accounts should be the starting point for your due diligence exercise.
Legal and Regulatory – Analyse the legal and regulatory environment in which the company is operating and the implications for you and the business. You need to understand the possible consequences if things go wrong and the personal liability that could potentially attach to you as a NED as a result.
Governance – Understand where and how frequently board meetings are held, the level of attendance and dissension at board meetings, whether directors are given sufficient time to review the agenda and supporting documentation and the nature and quality of the deliberations.
Risk Management – Managing and mitigating risk, particularly in areas such as cybersecurity and disaster recovery, is key to fulfilling your duties as a NED. 
Public Statements – Important is any press, analysts' and ratings agencies' reports say about the company. After all, you are tying your brand to that of the company. 
Insurance – Ask to see a copy of the company's directors' and officers' insurance. Consider purchasing your own D&O insurance.
Culture – You are going to be held accountable for it. Fellow board members, during the due diligence process, will be able to shed light here. The various Royal Commissions were widely reported to have serious implications for NEDs and there was even talk of boardrooms emptying overnight. But, today, with boardrooms still well populated, it seems theft did nothing to dissuade people from seeking board appointments. Anecdotally, I think because of all the media hype about NEDs the opposite occurred – with more people than ever seeking board appointments because of the rewards.
So why would anyone want to be a non-executive director?
There are plenty of experienced Non-Executives who, when offered the opportunity to join a board, their first response is 'no' because, in their minds, the risks – reputationally, financially and personally – are just too high. 
Whilst the risks are considerable (and for many entirely unpalatable) in the vast majority of cases the rewards outweigh the risks. I see 7 very good reasons to hold a board position.
Another things to consider it that, for every individual who says 'no' to a board role I guarantee you that there are 10, 20 or 100 people or more who will take that board appointment if they don't. Board opportunities and offers to sit on a board to not come around that often.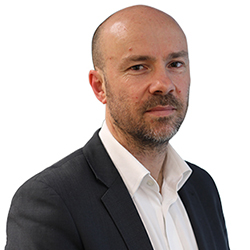 David Schwarz is CEO & Founder of Board Direction – Australia's leading board advertising and non-executive career support firm. He has over a decade of experience of putting people on boards as an international headhunter and a non-executive recruiter and has interviewed over one thousand non-executives and placed hundreds into some of the most significant public, private and NFP roles in the world
Share this article on your favourite platform!