In this and my next articles, I am going to take you through the process of creating the documents you need to separate yourself from your competitors. Initially, I want to focus on creating or writing a NED or Board CV. Let's begin by thinking about some general guidelines. 
Writing a Board CV is the first thing people do when looking for a board appointment
Indeed, many I speak to put a massive emphasis on their NED CVs. In some cases, this emphasis is entirely justified. I recently had a member tell me about their board appointment success after creating a powerful Board CV –  "With pleasure, I am informing you that as a result of using your advice and the Board CV style and content you worked on with me, I have now received an appointment as a Non-Executive director. Why do I know the Board CV was a catalyst? Because I asked what attracted their attention to me, to which they responded- the style, format and clearly articulated content of the CV".
However, many put too much stock in their Board CV, to the point that not having one stifles their confidence and prevents them from actioning a board search process. Don't get me wrong though, I think a good Board CV is critical in your Board appointment journey. But it should not be solely relied on or considered to be the be-all and end-all.
Still, sooner or later, whether as part of a formal or informal process, you will be asked for your CV. So it must be compelling and provide confidence to the reader (and whoever they send it to) that you have the skills and experience they require to appoint you. 
An Executive CV is different from a Board CV
Many don't really think this through and think their current (executive) CV will suffice. It won't. Put yourself in the shoes of a Chair, a recruiter or someone who can provide you with a board opportunity you want. They need confidence in you. They need to know that if they are to recommend you or support your application, that their reputation will be secure in doing so. An inappropriate document that doesn't demonstrate your genuine intent on being a NED or what you offer at board level, is going to present you as a risk. It will therefore limit your chances and opportunities. 
Whilst I think that a Board CV is valuable, I think the process of writing this document is even more important. Primarily because in doing so, you will be articulating your successes at board level. This information often remains untapped or forgotten, unless written down. Moreover, you will be forced to think about your pitch; what you do and how it is valuable to boards. This is information that forms the basis for all of your board applications, your 'water cooler' moments when speaking to influential individuals and, of course, will help define your answer to the first question in a NED interview that you will be asked: "Why should we appoint you?"
Writing and having a Board/NED CV is just so important.
How can we help?
I have assessed over 10,000 CVs in his time and has personally written over 1600 in the last 5 years. My personal Board Writing CV service is included in most of our Member Packages. As highlighted above, what we do works!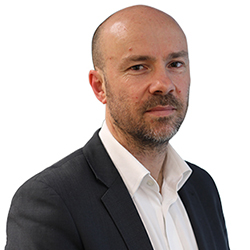 David Schwarz is CEO & Founder of Board Direction – Australia's leading board advertising and non-executive career support firm. He has over a decade of experience of putting people on boards as an international headhunter and a non-executive recruiter and has interviewed over one thousand non-executives and placed hundreds into some of the most significant public, private and NFP roles in the world
Share this article on your favourite platform!