If you are seeking a board appointment, sooner or later, you will be asked to provide your CV. It must be compelling, detailed and provide confidence to the reader that you have the skills and experience required to appoint you or recommend you to a board. For these reasons, the document you provide must be a carefully structured NED CV (Non-Executive CV) – something very different from your Executive CV. 
A NED CV is essential because they work
I had a member tell me about what led to his recent board appointment. Here is what he said… 
"With pleasure, I am informing you that as a result of using your advice and the NED CV you worked on with me, I have now received an appointment as a Non-Executive Director. Why do I know the NED CV was a catalyst? Because I asked what attracted their attention to me, to which they responded- the style, format and clearly articulated content of your CV".
For me, this was not groundbreaking – I know the value of a strong NED CV. As a past board recruiter, I have assessed over 10,000 CVs and worked with hundreds of chairs and organisations to recruit new board members. I know how chairs, recruiters and myself make yes/no decisions – a 'yes' starts with a well-crafted NED CV.
Chairs and decision-makers expect serious candidates to have a NED CV. Not having one will indicate to them that you are not as serious as other candidates about their board opportunity or your board career and so present you as a risk to either their reputation or the organisation they represent. 
By not having a compelling  NED CV, you are also not articulating how your skills and experience are valuable at board level. You are not telling them why they should appoint you to their board. As a result, in a highly competitive board appointment process (they always are), you will be unlikely to make the shortlist, let alone an interview.
A NED CV (Non-Executive CV) is different from an Executive CV
Many people think that their current Executive CV will suffice when applying for board roles. That their executive roles, achievements, skills and knowledge clearly indicate that they are precisely what the board requires. It won't. Why? Because a Non-Executive or NED CV is very different from an Executive CV in language, tone and content.
A NED CV should:
Include your Board Profile. It is your board pitch that sets you apart from the others. Your board profile is a clear 5-6 sentence message that states "why you should be appointed to that board".
Elevate your value beyond a list of executive accomplishments. It presents you as a strategic, transformative leader.
Quantify your achievements. A NED CV should take what you have done a step further to highlight how you can add significant value to the board and organisation.
Clearly present where you can add value. Boards are made up of a number of defined roles and responsibilities. Conducting thorough research on the board and organisation will provide you with the detail to show that you are a good fit for the role.
Demonstrate that you have experience on boards or committees. If you are yet to gain board experience, demonstrate that you have worked with or reported to boards or committees. Demonstrate that you are capable and comfortable working at that level.
Include your governance qualifications and/or experience. Show that you are able to engage with and advocate good governance at all levels.
The process of writing a NED CV is just as important
I see many people placing too much time and energy into the process of writing their NED CV. Even to the extent that it stifles their confidence and prevents them from actioning a board search process. They place too much emphasis on producing the perfect NED CV. There is no perfect NED CV, nor should you have a static NED CV. Don't get me wrong; a strong NED CV is critical in the board appointment process. But it should not be solely relied on or considered the be-all and end-all. It is an evolving document, and like anything, you have to start somewhere.
The process of writing your NED CV is equally as valuable as the document itself. The process of putting pen to paper will force you to ascertain and articulate your value at board level. This information often remains untapped or forgotten until written down. Moreover, you will develop your board pitch, what you do and how it is valuable to boards. This information will then forms the basis for all of your board applications, your 'water cooler' moments, conversations with influential individuals and, of course, help form your answers to questions during your board interview.
We know what works and are here to help
Remember, appointing bodies only know what you tell them in an application process. So, even if you believe you're more qualified for a board role than competing candidates, why risk your potential appointment with an outdated or underwhelming CV? One that does not evidence your value at board level – a NED CV is worth it.
In the past 10 years, I have personally written 5000+ NED CVs. If you are struggling to write your board profile or NED CV or simply lack time, my personal NED CV Writing Service is included in most of our Member Packages.
Related Articles
How to write a powerful Board Profile that will help get you appointed
Online Board Research should be the first step for any board application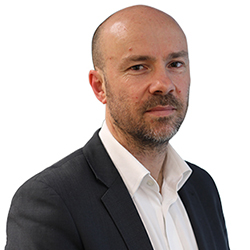 David Schwarz is CEO & Founder of Board Direction – Australia's leading board advertising and non-executive career support firm. He has over a decade of experience of putting people on boards as an international headhunter and a non-executive recruiter and has interviewed over one thousand non-executives and placed hundreds into some of the most significant public, private and NFP roles in the world
Share this article on your favourite platform!