Time spent conducting online board research can greatly improve your chances of getting a board appointment. However, it involves much more than merely clicking through the organisation's website. I find that most prospective board directors do not know what more they can do to properly research an organisation, and/or a specific role, from behind a computer. I can not stress enough that, thorough online board research should always be the first step in the board application process.
As a general rule, even the most basic research for a board role is rarely completed more than once during an application process. Even more rarely it is executed at a level that will provide valuable results. In my estimation, less than 5% of candidates do the kind of research that will separate them from their competitors. Those who do invariably find themselves in the final mix for a board appointment. It all begins with Online Board Research.
Online board research starts by researching the organisation
Basic online board research can be conducted by simply browsing and digesting the organisation's website, including downloading annual reports and/or investor reports. But, it is imperative that you do more. Why? Although this level of company research is not useless, it will not differentiate you from any other applicant. Most applicants will know what the company offers, what makes them different, where they do business etc. This basic level of online board research will not provide you with the detail and insight required to dare them not to appoint you, which is the whole point of the board application process!
What does comprehensive online board research look like?
In-depth online research of the organisation:
Consider reviewing the information gained against the company's competitors.
Take a deep dive into the trade/industry resources that you can gain from the peak industry body representing what they do.
Don't just focus on the information the organisation offers up on their website. Be proactive and use social media (LinkedIn, Facebook, Pinterest, Twitter and Instagram etc) to see what they and others have been saying about the organisation, its products, or services. Look at comments and reviews
Use Google and Google News searches to find the most recent, as well as long-forgotten news articles that include the organisation or industry.
Register to receive the organisation's newsletters and social media feeds
Research the board:
Who are the board members, the Chair, and past board members?
What is their background/experience?
What other boards do they sit on?
Has there been any recent turnover?
Why is there a board vacancy now?
Research the macro environment:
Who are the organisation's competitors? What are they doing?
What are the macro-economic conditions that affect the business?
What are the organisation's pain points?
Consider political and regulatory issues that may affect the business now or in the future?
Who are the key stakeholders? What are their drivers and how do affect your target organisation?
Research the role itself:
What are the typical activities and the skills required of board members?
What skills gaps are missing on the Board?
What are they looking for?
Is it worth the effort?
At all stages of the board appointment process, your goal is to separate yourself from your competitors, in order to make the next cut. Simply by 'out researching' them in itself demonstrates that you are more proactive, informed and engaged than other candidates. This is a tremendous start. Beyond, this you will become better aquainted with the role, the organisation and the environment it operates in. You will be better able to identify & articulate what their challenges may be and address how you can help if appointed. Comprehensive online board research will facilitate all of this. Conversely, failing to do it, or executing it at a basic level, will stifle your ability to show the decision-makers your ability to contribute at the board level. Your application and/or interview (if you get that far) will be pegged with the rest of the bunch.
There is great news for you
I stated earlier, that very few prospective board directors commit to the level of online board research that they should during the board appointment process. I can assure you that Chairs and decision-makers really value the effort you put into the board appointment process. This means that by taking my advice and, working at a level higher than your competitors, you can quickly differentiate yourself from them and systematically position yourself as a key candidate for any board appointment.
At times, doing online board research alone may only put you in the middle of the pack of prospective board candidates. To change this (and you can!), you will need to step up your research considerably and engage in what I call 'Personal Research'. This can be where the real differential value comes into play, and not necessarily where you think. I will discuss conducting Personal Research in my next article.
Learning how to complete thorough online research and apply the findings is just one of the training module included in our Executive Membership package. Members complete individual training modules when and where it suites them.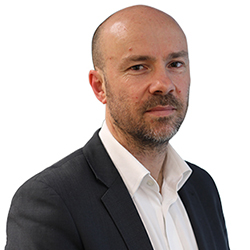 David Schwarz is CEO & Founder of Board Direction – Australia's leading board advertising and non-executive career support firm. He has over a decade of experience of putting people on boards as an international headhunter and a non-executive recruiter and has interviewed over one thousand non-executives and placed hundreds into some of the most significant public, private and NFP roles in the world
Share this article on your favourite platform!