Every board interview is different. Some are very formal with the entire board, whilst others more relaxed, in a coffee shop with just the Chair or a consultant. Regardless of what style your board interview will take, your preparation is of utmost importance. Even having meticulously completed your research, the board interview is probably the most stressful part of the board appointment processes. By preparing for the 6 types of board interview questions, you can reduce your anxiety significantly. 
Preparing for the Board Interview
To begin with, you must know your Unique Selling Point (USP) – the reason you should be appointed. Having this clarity means that you can begin to guide the interview towards the message you want to deliver. This is essentially your board profile. Others call it a 'Personal Impact Statement'. Information about how to articulate it can be found here.
This does not mean dodging questions or showing any arrogance but it does mean that you won't leave the interview without those who are interviewing you have clearly heard and understood your value. 
Secondly, you must come prepared with three or four examples of success. Ideally, they will be aligned with the characteristics the organisation are looking for but also with the 5 core elements that a Chair is likely to want to see in a successful candidate. 
Next, you need to give some consideration to the interview itself. Specifically, the questions you will be asked and how to respond to them.
6 Types of Board Interview Questions
There are generally half a dozen types of questions you will be asked in an interview. In no particular order they will be:
General questions about you, your background, motivation for the role and the ubiquitous 'why do you want this role' question.
Questions about your Governance Style – what sort of non-executive are you – your style of interaction with the board and Chair.
Questions about your Skills and Commercial Acumen and why they are relevant at board level.
Questions about the Research you have done in preparation for the interview – demonstrating you understand what they do, why they do it and the challenges they face.
Questions covering the Administration – ensuring you understand the remuneration structure, the terms of appointment and the next steps
Finally, they will likely give you a chance to Ask Questions of your own.
Below is some guidance on how you might respond to each sort of question.
General Opening Questions
My standard opening question to all candidates is, "Can you briefly tell us a little about yourself and what synergies exist between your current or past experience and that which is required by this board?"
It seems pretty easy to respond to, but I am regularly surprised that people tell me their life story as if I have not read their CV. This question – and indeed this section – is an excuse for you to tell me why you should be appointed. It is a chance to articulate the research you have done, your board pitch that includes why your skills, experience and passion make you the perfect candidate.
It is important you get this opening quest right. You must demonstrate that this opportunity is something you are passionate about and that your skills and experience mean that you can contribute effectively. If you did your research, this should be easy to respond to.
Governance Style Questions
There are lots of questions you could be asked here. However, the question behind the question is often, "how are you going to interact with the Chair, other NEDs and both internal and external stakeholders?"With this question, they really want to know if you are going to risk the reputation of the organisation or the Chair. Will you add to the decision-making process of the board or go off-reservation with the way you work with the executive or other NEDs?
In all governance-related questions, my advice is to tread carefully and always err on the side of reverence for the Chair – emphasise a desire to be led by them. Having said that, if you have a strong opinion on a matter, you should speak your mind but with the associated risks being known.
Executive Skills and Commercial Acumen
These questions will have been answered somewhat in your opening pitch. But another way to address these sorts of questions is being really clear about your value at board level.
Here the question is not about whether your executive skills are appropriate – you would not be in the interview if they weren't. Instead, the question, and your subsequent response, is likely to be focused on how your skills and experience are relevant at board level. The operative word here is board. This is a chance to demonstrate how you will pivot your skills in a board context.
Questions About the Organisation
Because you have done your research, these questions should be easy to answer – though they may be framed in any number of ways. However, responding to them will almost certainly reference all your in-person research. Taking this approach is incredibly powerful. 
On the other hand, if you have not done your personal research, then you are going to find it difficult to separate yourself from others being interviewed. 
Administrative Questions
Most administrative questions are focused on managing the risk of your potential appointment – or avoiding a failed appointment. My favourite is "if offered the role, would you accept it?"
You may also get asked questions about remuneration and conflicts of interest. The first is less likely to occur in a NED context. However, should it arise I think it is a question better left should an appointment be offered. 
Conflict of interest is definitely something that needs to be answered directly. If you have a conflict you need to address it. If there is a perceived conflict then it too must be addressed. You should be prepared.
The Opportunity to Ask Questions
Towards the end of the interview, you will be given the opportunity to ask any questions you may have. In many cases, candidates feel obliged to ask something. However, it is my experience that these questions add very little to the value of your interview and risk the opposite.
Therefore, my advice here is not to ask questions – yet. If you have done your research, then it is unlikely that you have any quality questions to ask that you don't already know the answers to. If you haven't done your research then you risk asking questions that others may think that you should already know the answer to and thereby negatively impact your interview.
Still feeling overwhelmed?
Mock board interviews are a good way to prepare all of the 6 types of questions above. This a something I do with Non Executive Program clients that I mentor 1:1.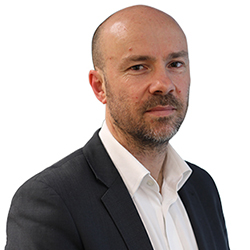 David Schwarz is CEO & Founder of Board Direction – Australia's leading board advertising and non-executive career support firm. He has over a decade of experience of putting people on boards as an international headhunter and a non-executive recruiter and has interviewed over one thousand non-executives and placed hundreds into some of the most significant public, private and NFP roles in the world
Share this article on your favourite platform!