Regardless of what path you take when pursuing a board appointment, the importance of conducting board research is perhaps the most valuable thing I can share with aspiring non-executive directors.  Let let me explain why.
I don't think it is an exaggeration to say that every stand-out application I have ever come across, started with thorough board research. When completed correctly, it is the research you conduct before submitting a board application that will de-risk your appointment and separate you from your competitors.
Most believe that the board research they do is sufficient
The majority of you will be thinking – "yes, I know it's important, but the research I am doing is just fine". For a few, that might actually be the case. However,  more than 95% of the applications I review don't do anywhere near the level and detail of board research I recommend. They suffer as a result, with most unaware as to why their board application did not make the cut. If you are one of the many who have written countless board applications only to receive the dreaded "thank you but no thank you" response, it is most likely because the board research you conducted before applying was lacking.
Let me put it this way. If you are only prepared to do the same level of (or less) board research as that of your competitors, you will not find the means to differentiate yourself and your board application from theirs. Your board application will be lumped together with the 90% of candidates who are unlikely to gain an interview, let alone an appointment.
What does comprehensive board research look like?
Board research should be done in preparation for a board application. It involves much more than merely clicking through the organisation's website. 
I find that many don't explore what else they can do to comprehensively research the company, the board and the specific board role. Online research is valuable. It can provide you with the basic details that most potential boards expect you to know. Deep personal research, on the other hand, unlocks information that you simply can not gain by scrolling a website or searching on Google. This sort of research can then be leveraged to truly separate you from your competitors in the board appointment process.
Those who complete this level of board research, invariably find themselves in the final mix for a board appointment. The level of research they conduct presents them as proactive, intelligent, informed, connected, passionate and more engaged with the business than any other candidates. Together, these elements indeed "dare them not to appoint you".
Why does this level of research work?
It is my experience that less than 5% of candidates do the kind of board research that makes a difference to their board application and their board pitch. In fact, I will go as far as to say that, in most cases, it would be as low as 1%. 
Why is this great news for you? If you do the level of board research I suggest, you should easily differentiate yourself from almost every other competing candidate for any board role.
Board research is the most critical element of the board application process. But it is the most under-utilised element, most likely because it is a difficult task to motivate yourself to undertake. Turn this around by reminding yourself that, in doing so you ensure you will submit a far superior and more informed application. One that will dramatically increase your chances of making the cut. You can then further leverage your research, to enhance your performance in the next stages of the board application process.
Even if you think you are accomplished in this space, my following two articles covering Online and Personal research are both critical reading. Both types of board research can be the difference between receiving a 'Thank you for your application. We regret to inform you….' response. Instead receiving an 'It is with great pleasure that …' response. We all know which response we prefer.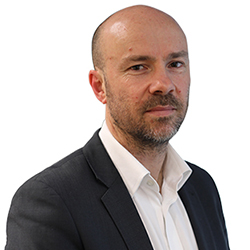 David Schwarz is CEO & Founder of Board Direction – Australia's leading board advertising and non-executive career support firm. He has over a decade of experience of putting people on boards as an international headhunter and a non-executive recruiter and has interviewed over one thousand non-executives and placed hundreds into some of the most significant public, private and NFP roles in the world