In this article, I want to take you through the second of three documents you should write when applying for a board appointment – a Supporting Statement. For every application, there will be a 'list' of criteria that the recruiting organisation will be looking for in a successful candidate. Whilst in some cases a dedicated board application Supporting Statement may not be required, it is important that you know what these elements are and address them specifically – whether in your cover letter or a supporting document.
What is a Board Application Supporting Statement?
A supporting statement is a document that addresses a list of key or essential criteria. These criteria are often listed in a Job Specification document provided by the recruiter/advertiser. This list essentially is a set of skills, experience and qualities desired by the board that reflect what a successful candidate should offer. These elements could range from 4 to over a dozen criteria.
Before you begin to write your supporting statement, you need to understand the purpose for doing so, as this will have an impact on the style of writing you should undertake, the document's content and its impact.
Before you put pen to paper
It should go without saying that you need to have done your research prior to contemplating putting in any board application, particularly a written one, as this is what is going to separate you from other applicants. Before writing your documents, you should also check with the advertiser, the recruiter or the Chair as to what they expect by way of an application.
Jump through the hoops
Essentially, all your document does is address all the stated criteria in a logical manner that the organisation has set before you – failing that, the five key elements all Chairs are looking for in a successful candidate.
On many occasions, you will be tempted to think that some of the criteria are asking for the same thing. However, this is rarely the case. The organisation will have thought long and hard about these criteria and whilst on first glance they may look similar, it is highly likely that there are nuances within each criterion that need to be recognised. It is these elements that the organisation will often use to critique your application against.
It is paramount then that, even if you feel as if you are duplicating your responses, you need to continue to address them each specifically. Jump through the hoops that are put before you.
Dare them not to appoint you
A good way to get your mind right is to assume that hundreds of people are applying for the same board role that you are. Keep in mind this phrase: 'I dare you not to appoint me'. Doing this will reinforce your need to stand out from your competitors and prevent you from addressing elements that simply won't make a difference to your application.
Some of the most powerful supporting statements I have seen that 'dare them not to appoint you' are primarily just a list of bullet points evidencing their success. Don't be afraid of being brief, your cover letter will make up for any brevity. Don't forget to also use the research you have conducted too.
What does this mean for you?
The process of completing these board application documents can at times be tedious and time-consuming, but well worth the effort. If you would like me to personally appraise every cover letter and supporting statement before you submit your board application, you should consider becoming an Executive Member. This membership includes Unlimited Application Critiquing: No matter how many board roles you apply for, I will critique and edit each and every one of them before submission.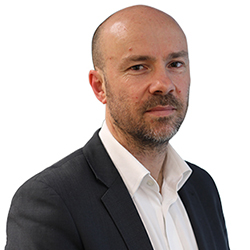 David Schwarz is CEO & Founder of Board Direction – Australia's leading board advertising and non-executive career support firm. He has over a decade of experience of putting people on boards as an international headhunter and a non-executive recruiter and has interviewed over one thousand non-executives and placed hundreds into some of the most significant public, private and NFP roles in the world
Share this article on your favourite platform!