Regardless of your experience, your skills or level of governance experience, you are only going to gain a board appointment in one of four ways.
Through a personal connection;
By directly approaching a board or organisation;
By responding to an advertisement or
Through an executive search firm, recruiter or headhunter.
Whilst some of these avenues are more effective than others, there is a strong chance that you will need to navigate the application process that each of these demands over the lifetime of your board search. As such, it is important to understand the nuances associated with each.
The statistics regarding board appointments
A recent survey I conducted asked current board directors how they were appointed to their most recent board. The findings were interesting – though not altogether surprising:
65% said they were appointed through a personal connection;
15% were appointed by directly approaching a company or board;
10% were appointed via a recruiter and
10% were appointed by responding to an advertisement.
It wasn't a perfect study – they rarely are (it could have been that a colleague told them about a role that was advertised by a recruiter). However, from these statistics, it's clear that successful NEDs understand that their personal connections really matter when it comes to board appointments. Indeed, most successful Non-Executives I speak with quote their success as coming through people they know. But dig a little deeper and almost all have also had dealings with recruiters or have had to write board applications at some point.
Supporting Statistics
Mark Granovetter's book (written over 40 years ago) called Getting a Job, looked at how executives in the USA found their most recent executive roles. Here he found that:
56% of executives found their (then current) jobs via personal connections,
19% by directly approaching companies
and 17% through adverts and/or recruiters
This classic study again proved it's not what you know but who you know; it also demonstrated how social activity influences labour markets.
Where are you spending your time?
The question is not really are personal connections valuable in your search for a board appointment – they absolutely are. Rather, the question must be 'who are these connections and how do you authentically connect with them in a way that results in a board appointment?'
Answering this question is what I am going to do in future articles. Until then, here is the take-away. If you are spending 100% of your time working with recruiters or responding to advertisements, then you need to question whether this is the best use of your time – because, statistically, it isn't.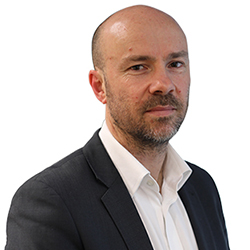 David Schwarz is CEO & Founder of Board Direction – Australia's leading board advertising and non-executive career support firm. He has over a decade of experience of putting people on boards as an international headhunter and a non-executive recruiter and has interviewed over one thousand non-executives and placed hundreds into some of the most significant public, private and NFP roles in the world
Share this article on your favourite platform!