You have submitted a compelling board application for an organisation that you are passionate about and a role that you are qualified for. You are feeling pretty good about your chances; after all, you sweated for hours over the application. BUT weeks later, you receive a 'thank you but no thank you' email or no response at all. You are miffed to understand why? If this sounds familiar, you are definitely not alone. Understanding how board applications are graded will greatly improve your chances of making the cut.
The idea behind this is that if you understand the process of how 'yes' and 'no' decisions are made, then it will help you write more compelling applications that get past the gatekeepers and lead to an interview. This article compliments my previous articles about how to write cover letters and supporting statements. These are the key documents used when board applications are graded.
The early stages of the application grading process
Initially, your application will be placed into a digital or physical pile to be looked at once the application closing date has passed. In some instances, your application may be looked at sooner, but generally, all applications are assessed in bulk. Be aware that if there is a recruitment firm involved, it is likely that your application will be digitally scanned and screened. It, therefore, is essential that you always address all key criteria in your cover letter and supporting documents. Plus, customise your board CV for the role, including relevant keywords such as skills and qualifications.
One factor you should consider is that recruiting board members is not always an organisation's first priority. Often I find that organisations drag their feet in this regard for a number of reasons, including:
The challenge of getting a group of board members together to review applications.
The limited resources dedicated to managing the recruitment process.
The overwhelming number of applications received.
Executive duties, other than recruitment, take priority.
Executives managing the recruitment process do not have the required recruitment experience.
Changes in the organisational structure or business requirements during the board recruitment processes.
If you consider all of the above, I feel it is best to assume that your application may be submitted to an organisation that is under-skilled in recruitment or to a recruiter that is under-resourced. This means that your application must be easy to read and compelling almost immediately.
The grading process begins
Once collated (digitally or physically), all the applications are individually graded or 'sifted'. Depending on the resources available, the number of applications received, and the skill of those assessing the applications, this process may take a day or even weeks to complete. Who is tasked with grading the board applications can vary dramatically. It may be a sole recruitment consultant, it may be the Chair, or it may be completed by each member of a Nominations Committee. 
No matter who grades the board applications, the goal is the same. To sift or shortlist the applications down to a small number of candidates to interview. The shortlists are rarely more than 10 and, most often, are less than 5. This number that makes the cut usually correlates with the number of applications received. Essentially the numbers follow a bell curve. At one end, you will find the 10% of applicants who don't meet the criteria. In the middle are the 80% of applicants who are capable to some degree of undertaking the role. Leaving the 10% who are the top candidates.
How board applications are graded
Initially, applications are assessed and graded based on their application cover letter and supporting statement. In a broad context, applications are graded A, B or C according to their alignment with the selection criteria.
C- Candidates
Typically these candidates make up at least 10% of the applications received.
Their applications usually do respond in some way to the selection criteria. However, they simply demonstrate that they understand the criteria, failing to provide information about how they meet them.
They typically do not provide examples or evidence of successes.
Some do not respond to the criteria at all or provide statements such as "refer to my CV".
Often, people submit applications speculatively, wasting their time and that of the organisation.
B-Candidates
Make up the bulk of candidates – approximately 80% – ranging from aspirational to experienced candidates.
Typically, these applications respond to each selection criteria. They provide evidence of having done the role but fail to provide detail of their successes.
They are also often typified by including too much contextual information.
They are unlikely to be selected for an interview because more experienced candidates are in play or they are let down by their poor, rushed or simplistic application.
Many qualified candidates receive this grade because their application did NOT separate them from their competitors. Not because of their inability to do the role.
A-Candidates
These candidates typically make up the top 10% of applications received.
These applications stand out because they meet 100%, or as close to, of the selection criteria.
These applications clearly, concisely and confidently state that their experience meets the criteria. Plus, they provide evidence of successfully achieving them.
These applications are easily identified, but still are not always interviewed.
Which candidates will make the cut to be interviewed?
As a general rule, it is highly likely that most, if not all, of those the A-candidates will be selected to attend a board interview. However, the final number will depend on what was previously determined by the chair or interview panel. Should there be more A-candidates than interview slots, often the case is that the A-candidate applications will then go through a second round of screening. Applicants may be re-graded as A-, A & A+.
Should the A-candidate cohort be smaller than the required number of applicants to be put forward for interview, then some B-candidates may be lucky enough to make the cut.
How to ensure that your application is graded as an A-candidate?
Firstly, conduct thorough research, then leverage this information in your board application. This research will provide you with the insights required to separate you from the competition and rise to the top as an A-candidate. In-person research can be leveraged to demonstrate your connectedness and build confidence in you as a candidate.
Secondly, revise your board CV before submitting any board application. Customise it if necessary for the role and selection criteria.
Thirdly, in any formal Board Application process, you MUST include a Board Cover letter that clearly addresses the list of stated selection criteria, essential and recommended. Include a board cover letter even when it is not requested. If you have to, include it in the same document as your Board CV. Ensure you include a supporting statement if requested.
In Summary
Understanding how board applications are graded after submission is going to help you write more impressive documents that will lead to more board interviews and more board appointments. In most cases, there are always B-candidates that have the skills and experience to be graded as A-candidates. But in a competitive and often under-resourced selection process, their board applications let them down. Thorough research and a decisive focus on writing a board cover that addresses all the selection criteria is by far the best way to ensure your application is graded accordingly.
Related Articles
The Framework for writing a Board CV
How to write a Board Cover Letter: 5 key paragraphs
How to write a Board Supporting Statement for your application
In-Person board research can set you apart from ALL the other candidates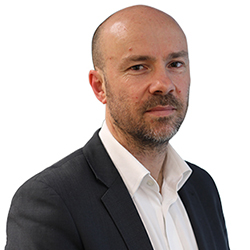 David Schwarz is CEO & Founder of Board Direction – Australia's leading board advertising and non-executive career support firm. He has over a decade of experience of putting people on boards as an international headhunter and a non-executive recruiter and has interviewed over one thousand non-executives and placed hundreds into some of the most significant public, private and NFP roles in the world
Share this article on your favourite platform!