Developing weak ties are critical to your success in gaining a board appointment, but identifying valuable weak ties is the silver bullet. The truth is that over 50% of all board appointments occur via weak ties or connections. That might sound scary for those who are hate networking. But it does not need to be that way.
Who are your weak ties
By definition, they are people you see rarely or infrequently. But they are also people you are yet to meet. Of course, you will have an infinite number of people that could define as weak ties, BUT only a tiny percentage will be valuable in your board search process. The key here is to identify who those value weak ties are. To do this, you first need to be clear on what organisations you both want and can be appointed to – I refer to these as your target organisations. This step is critical. Without doing so, it will be impossible to determine who you need to connect with. From there, defining your weak ties is relatively straightforward. 
The framework to identify valuable weak ties
Here is the framework we use to do that: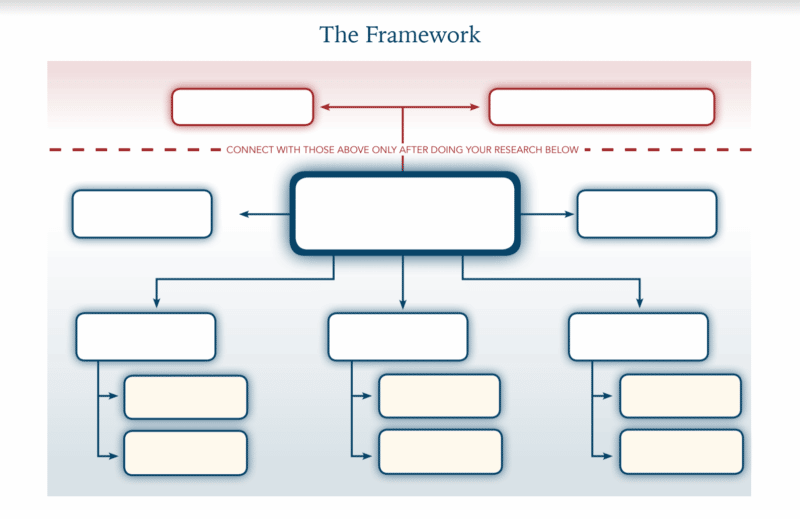 Step 1: put in the centre box the name of one of your target organisations
Step 2: list the names of that organisation's current Chair and NEDs in the boxes above the red dotted line
Step 3:  in the remaining two white boxes on either side of your target put the names of any past CEOs and past executives.
Step 4: In the remaining three white boxes write the names of stakeholder organisations, client organisations and competitor organisations.
Step 5:  in the yellow boxes list who are the current and past NEDs of those organisations.
This exercise should result in 20 weak ties for you to connect with. I recommend that you use this framework to identify valuable weak ties for 12 target organisations. 12 is the number that we focus on with our members our Executive and Non-Executive Program members, identifying over 240 valuable weak ties and connections.
Why do I consider this process the silver bullet?
This approach is highly successful for a number of reasons:
It provides focus and clear structure to an overwhelming task;
You are clear about who to speak with and who not to;
It allows you to connect with people authentically and legitimately, leveraging a shared passion for what they do and giving you confidence about your ability to help;
You get a greater return on the investment of your time – no more speaking to anyone and everyone about your board aspirations. Instead, speaking to just those who can help.
These people provide access to your target organisation's information, language and insights. That means when the opportunity arises to present yourself to the current board or Chair, you will present as someone who is highly connected, informed, proactive and intelligent. You will be received as a warmer candidate, less of a risk and more appointable.
Perhaps, more important than all these reasons combine; by adopting this approach you are connecting with NEDs with similar interests to you, who currently sit or have sat on other similar boards. These other boards might be interested in appointing you. This is vitally important because a recent study found that in Australia, 50% of organisations that have boards recruited a new NED in the last 12 months. By reaching out to these valuable weak ties with a clear board pitch and shared passion, you are awarding yourself to board opportunities not offered through traditional board search approaches.
There is no such thing as a silver bullet when it comes to finding and gaining a board appointment. However, identifying valuable weak ties would be it if there were one.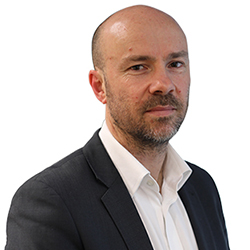 David Schwarz is CEO & Founder of Board Direction – Australia's leading board advertising and non-executive career support firm. He has over a decade of experience in putting people on boards as an international headhunter and a non-executive recruiter and has interviewed over one thousand non-executives and placed hundreds into some of the most significant public, private and NFP roles in the world
Share this article on your favourite platform!