There are two types of research that need to be conducted prior to applying for, or approaching a target organisation, a board appointment. The first is online board research and the second is in-person board research. I can tell you that if you really want to get a board appointment, then in-person research should never be overlooked. It is genuinely game-changing in terms of your appointability in the eyes of the decision-makers.
In-Person board research sounds boring?
I agree that  'In-Person Board Research' sounds a little boring and even tedious, but it produces information that will transform your board application, your performance at a board interview and even your acumen during an informal chat with a Chair or connections.
So, what does this in-person boar research entail? Despite its somewhat bland title, it is actually really exciting and, when done properly, will infiltrate every aspect of your board search process.
A short caveat
The level of research I recommend here may make you a little uncomfortable, as it might be out of your comfort zone. Here I would like to challenge you that, out of your comfort zone is where many board roles reside, so it is important to push yourself! Others might feel that what I am about to recommend is a bit extreme. I get that, but gaining a board appointment is an extremely competitive exercise. If you are serious about gaining a board appointment, you need to undertake those extra activities that will get you recognised as the "ideal candidate".
Online board research is expected
Basic online board research is what decision-makers and gatekeepers expect you have done. Most candidates will have reviewed information about the company that is publicly available on the internet twice during their board application process. The power of your online research should not be underestimated, but it is unlikely to differentiate you from the top applicants. Online or desk-based research should be treated as a launchpad for further research – and this is where the hard work begins. This is where the personal research you perform sets you apart from all the other candidates.
Why is in-person research so valuable?
In-person research is a term I use to describe the research and information gathered in ways other than using online resources. This means leaving your computer and experiencing in-person what the organisation does.
Why do it:
Because so few do: It allow you to gain and demonstrate an in-depth understanding of the organisation and its needs.
It de-risks your appointment: This level of research demonstrates to the Chair that you are less of a risk to the board's fragile ecosystem than the other candidates. That your intelligence and proactive problem-solving approach can be utilised by the board and the organisation it operates.
It demonstrates your connectedness:  As a board recruiter, I have seen time and time again where a favourite or known candidate, was upstaged by an unknown candidate as a result of the meticulous personal research conducted by that candidate.
It makes you a stronger candidate: Add this to a candidate's ability to meet the basic selection criteria and you have a Chair satisfied that you are the perfect candidate for the role.
It can lead to other opportunities: 80% of board vacancies are filled without any formal application process. They are filled through personal connections or directly approaching organisations. In-person research involves making connections and having conversations that you can not do online. This can lead to doors opening to new board opportunities.
How to perform in-person board research
I apportion in-person board research into two main activities: Engaging and Connecting.
Engaging
Remember when applying for, or positioning yourself for, a board appointment, your key objective is to de-risk your potential appointment to the role. De-risk in terms of your style, fit, skills and effectiveness. "The world is run by those who show up", is a popular quote attributed to Benjamin Franklin, and enacting it can lead to a board appointment. Engaging with target organisations is the start of that journey. You can engage in a number of ways:
Visiting: If the organisation has a physical presence like a shop front, hotel, leisure facility, or office, visit them to get a real feel for what they do and how they serve.
Experiencing: If the organisation makes a product that is sold in supermarkets or stores, they go and look at the products, who they are competing with, and what the branding is like. If they offer a service or a membership, you should experience those services first-hand.
Reviewing: If the organisation advertises, look for published adverts, watch television adverts, and analyse billboards. Consider the organisation's target market and the effectiveness of its marketing campaigns. Ascertain their competitors and compare campaigns.
Mystery shopping: A strong candidate will experience the organisation's customer service, which means buying a product and testing the contact or administrative services.
Contributing: Does the organisation offer volunteer opportunities for you to enlist?  Including subcommittees, events, community groups or pro-bono work.
At the end of your in-person board research, you should know intimately what the organisation does, how it operates, its challenges and its opportunities.
Connecting
Engaging with the target organisation is important. This involves developing relationships with people connected to, or familiar with, the target organisation. This should include current and past NEDs. This will provide unequalled insights, plus a myriad of information that you can use to show the chair or selection panel that you are the right person for the role. An inadvertent outcome of making these connections is that it often uncovers new board opportunities.
A board application offers a terrific, authentic and legitimate excuse to reach out and speak with past and present non-executive directors of the organisation. The fact that you are researching for an open board position is a seamless way to start the conversion. During the conversation ask if they can suggest other people you should talk to. These referrals not only add to the quality of your in-person board research but also expand your NED network. For each in-person research project, you should come up with over 30 targets to connect with. These include past and present Directors but also the competitors (in some cases), clients and other stakeholders.
To begin with, map out the organisation you are targeting. In the first instance, list who the current board members are and who were board members in the past. Then list who the client, competitor, and also who the stakeholders/partner organisations are.
Once this exercise is complete, search for those names on LinkedIn, connect and then see if they are happy to have a conversation with you. Often people are nervous about this task but don't be – push yourself, it is one of the most valuable things you can do. If you do your initial research right, it is a simple exercise and like most things you get better with practice.
Most will have some concerns?
This type of approach might seem daunting but trust me, when conducted authentically, it is extremely valuable. Yes, it will be hard work but your effort will not go unrewarded in more ways than one. The fact that this level of in-person board research is challenging, is the reason most candidates will steer away from it. Those who complete it are undoubtedly separating themselves from the other candidates.
By talking to industry and company insiders, you will gain knowledge that you would not have been able to through online research. The language they use, the industry acronyms and the further connections that you can gain from these conversations, will give you an edge in a board application or interview situation. It truly does separate you from your competitors.
Some people worry that doing this level of in-person board research, will be seen as abusing the application process or drawing negative attention to them. This is a valid concern, you certainly do not want to be seen to be unfairly influencing the appointment decision. However, this can be overcome during your approach to those you speak with. Be clear in informing them that your intentions are to discuss the role and the organisation, rather than seeking to influence the decision-making process. If you are genuine about this, you will be overwhelmed with the support you receive. Furthermore, getting people to talk about you is positive during the board application process. You want to be front of mind, as it gives you an advantage during the shortlisting and interview stages. It makes you more of a known quantity and less of a perceived risk to the chair and other board members
Taking my advice here will almost inevitably separate you from your competitors and dramatically increase the chances of gaining an appointment. No matter what organisation you are pitching for before you do so, you must engage in In-Person Board Research.
There is no silver bullet when it comes to gaining a board appointment, however, if there was then thorough research would be it! I can almost guarantee that your competitors will not go to this level of effort I have outlined here. When done properly you will present as a proactive, engaged, informed, connected and confident candidate. You may now be seen as a known and safe candidate, by key decision-makers who are keen to appoint you!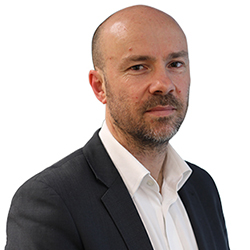 David Schwarz is CEO & Founder of Board Direction – Australia's leading board advertising and non-executive career support firm. He has over a decade of experience of putting people on boards as an international headhunter and a non-executive recruiter and has interviewed over one thousand non-executives and placed hundreds into some of the most significant public, private and NFP roles in the world
Share this article on your favourite platform!