Congratulations, you have had your Board Interview. It is possible though that even with the best preparation in the world you aren't appointed because it just may be that there is a better candidate in the mix. Regardless of the outcome,  you need to know what to do next. Either outcome can be leveraged into new opportunities. 
'Thank you but no thank you" – Don't make that Board Interview a waste of your time!
If you don't get appointed after an interview, it is tempting to think that all your work had been for nothing. Let me assure you it needn't have been wasted effort. 
Despite your disappointment about missing out, you should do a couple of things to ensure that you make the most of the journey. For a start, you should request feedback – this can be hard to give so ensure you give people permission to give it to you straight. Otherwise, what is the point? You need to know where you went wrong so you don't do it again. 
Remember, the reason you applied for the role in the first place. It was because you were passionate about the cause and thought you could help. So, the time and effort getting to know the organisation more closely should have been positive. Further, all the research you did, all the new connections you made, all the knowledge you gained and (hopefully) the new opportunities that have presented themselves to you, should be evidenced enough of the value of your journey.
In the beginning, it is the end in the end it is the journey… a glib response to a disappointing rejection but one that still remains true because the research you conducted in preparation for your application and interview should have meant you developed relationships with other NEDs – past and present for the organisation itself but also of their stakeholder, client and even competitor organisations. These 'weak ties' sit on other boards of similar organisations and it is through these sorts of relationships perhaps 50% of all board appointments are made. Indeed board opportunities may have arisen through this research process.
'Congratulations' – but should you accept the Board Role?
If you do get offered the role, your first response should not necessarily be 'yes'. Instead, you should do a little more pointed research. You should start by researching the organisation in great detail. 
If you haven't already, then you need to read the financials. Perhaps also, speak with the auditors, the CEO and the accountant – ideally separately.
Read as many of the board minutes as possible to understand both current and historic issues.
Speak again with their stakeholders to see if they have any concerns.
You might also want to speak with the executive to see how they relate to the board.
Most Importantly, you should have one on one time with the Chair to gauge the fit and their appropriateness (in your eyes) in leading the board.
Don't forget to read your T&Cs – know what is expected of both you and the Chair in terms of your role on the board but also time and external responsibilities such as fundraising.
Negotiate remuneration (unlike an executive appointment it isn't always flexible) and discussing it before any offer is made is a little premature. However, once an offered has been made you are in a much stronger position to do this.
Most importantly, with an appointment comes the opportunity to leverage your success. That means using your offer to expand your connections and to reconnect with those who helped along the way. 
Leverage the situation either way
Remember that between 50% and 82% (the findings of two separate studies) of boards recruited new board members in the last 12 months. So it is essential that regardless of whether you received a yes or no to your application, that circle back to those who helped you and provided advice along the way. 
It could have been months since you last spoke with them and much could have change both in terms of how you might be able to help them but also how they might be able to help you. So, touch base again with these people. Buy them a coffee to say thank you and build these relationships. Reconnecting will allow you to leverage the relationship but also keep you in the loop about future (or current) opportunities.
Failed and positive board applications alike I think are both really valuable because of the opportunity they provide for you to develop weak ties – the relationships that facilitate perhaps 50% of all board appointments.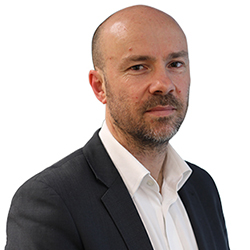 David Schwarz is CEO & Founder of Board Direction – Australia's leading board advertising and non-executive career support firm. He has over a decade of experience of putting people on boards as an international headhunter and a non-executive recruiter and has interviewed over one thousand non-executives and placed hundreds into some of the most significant public, private and NFP roles in the world
Share this article on your favourite platform!