Many people think it is. In truth, a Governance Qualification rarely makes a difference to your appoint-ability though it might just be the thing that separates you from your competitors. Having taken briefs from hundreds of Chairs and appointing organisations I know that they primarily look for 5 core criteria in successful board candidates. None of these includes a governance qualification. Though, there are some additional elements that they also like to consider. One of which is a governance qualification.
However, reviewing the recent board vacancies that we list only ~15% publicly reference governance training as a prerequisite for a successful application.
Should you invest your time and money in gaining a Governance Qualification?
Long time readers of these articles will know that in a competitive appointment environment (it is very competitive) and when Chairs are only wanting to appoint the 'perfect' board member, having a formal Governance Qualification is becoming more and more common – but not a 'must have' for board candidates.
You should consider a governance qualification to be a bit like an MBA. It is good to do. It is going to make you more effective in your role. The cohort you undertake the training with will likely be of value from a networking perspective. You will learn things you don't know and have reconfirmed things you do. But, alone that qualification is unlikely to get you appointed.
I speak with thousands of aspiring and existing NEDs each year and the majority of them seem to have a Governance Qualification – perhaps as high as 75%. Now honestly, I do target some of these people in my marketing because it is clear they are interested in board appointments and operate at board level. Still, it seems that most people I speak with have a governance qualification.
To reiterate though, few, if any, of the people I speak with who have a governance qualification believe that it has gained them a board appointment. Ask around and you will find the same response. However, if you are serious about developing a board career you should consider doing some training in this field because it could be the thing that separates you from your competitors, makes you more appointable and de-risks your appointment.
In summary
Overall, there are a bunch of good reasons for board role seekers to invest in some governance training – but because it will lead directly to a board appointment is not one of them – though it might just separate you from your competitors or at least put you on an even playing field with them.
If you are interested in developing your governance skills then take a look at The Governance Institute of Australia's Grad Dip in Applied Corporate Governance.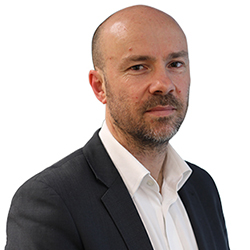 David Schwarz is CEO & Founder of Board Direction – Australia's leading board advertising and non-executive career support firm. He has over a decade of experience of putting people on boards as an international headhunter and a non-executive recruiter and has interviewed over one thousand non-executives and placed hundreds into some of the most significant public, private and NFP roles in the world
Share this article on your favourite platform!