Having recruited hundreds of Chairs and thousands of Non-Executive Directors (NEDs), I can tell you without hesitation that never before has there been a more pressing need for high-quality Chairs and more board chair roles available. Why? As the recent Royal Commissions attest to, several high-profile, competent Chairs have resigned – and continue to. Further, the exposure in the press, the reputational damage and the intense personal pressure were enough to convince hundreds of non-executive directors not to step into board chair roles. Still, many aspire to this position. If this is you, then this article will step you through the process of applying for a board chair role. 
Why would anyone want to be a board Chair?
A chair will face pressure from multiple angles, and the truth is, a good board chair can end up devoting two or three days a week to the role but typically get remunerated 50% more than other non-executive directors. Chairs can dedicate years to building their careers and reputations, only to have it destroyed in what feels like an instant.
Aspiring directors can get caught out by underestimating the workload and responsibility of chairing boards. According to the AICD:
The board chair's workload is at least two or three times more than a non-executive director's and often many times more during a crisis.
They carry a lot more responsibility as chair and are under much more pressure than a non-executive director.
As chairman, the added workload and responsibility do not carry special powers or significant extra fees in many companies.
Legally, they have no more power than another director. However, they might have added responsibilities and usually have to rely on their influencing skills.
As such, it is worth noting that you should not desire a board chair role just for the status.
What are the attributes of a board chair?
I have often said that a chairman is born, not made. Whilst not entirely true, many attributes combine to make a terrific chair – many of which are innate. It is often easy to recognise an effective board chair when you see them, but pinning down what they have in common can be a bit more complicated.
Here are some common attributes you should consider when determining your suitability for a board chair role:
Personal and professional integrity
Personal strength and resilience
Passion for the role and governance process
Emotional intelligence, including tact, diplomacy and sensitivity
Impeccable communication skills
Inquisitive – yearn to learn and get answers
Ability to set goals and prioritise
Ability to lead by example
Ability to influence others without dominating
What qualifications do you need to become a chair?
In Australia, no formal qualifications are required to gain a chair role. In fact, there are no universally accepted qualifications or skills – often, just a desire to be a Chair with the requisite desirable attributes above is enough!
In Australia, it is good corporate governance practice that the board chair should be an independent director.
How do you get started?
Some recommend chairing board sub-committees and smaller Not-for-profit organisations to develop chairman skills. Chairing board sub-committees and smaller organisations is a good way to prepare for chairing the board of directors. It allows you to further hone your strategic leadership skills and get used to the Chair role and the added responsibility that comes with it.
What is a Committee Chair? Well, committees come in many shapes and sizes. Regardless of size, the primary purpose of a committee is to provide advice and guidance to the organisation. They are usually formed when there is a need to bring together different groups to deliberate on a specific topic. For example, a committee might be set up to review new policies, develop strategies, or even plan events.
Equally, taking on the role of deputy board chairman can be a stepping stone to a board chair position. It will provide the platform to demonstrate that you can represent an organisation and perform in a public setting. Performing well as a deputy chair can raise your profile enough for the next important step.
Perhaps the best way to gain a board chair role is to be a highly effective non-executive director and wait patiently for an appropriate chair opportunity to come their way. Alternatively, you may need to apply for a role in response to an advertised chair opportunity.
How to apply for an advertised board chair role?
I am surprised by how often I see Chair roles advertised. These positions attract far fewer candidates than regular non-executive director roles. This provides a wondrous opportunity for those wanting to develop a board career.
To be successful at gaining a board chair role, you must:
Consider what are the motivations and requirements of the respective organisations.
Have the requisite skills and experience, e.g. having held NED roles before and for some time or understanding the industry the organisation works in.
Be the right cultural fit for the board and organisation.
Be passionate about the role and the organisation.
This should be your focus; to do so, you must research and engage before applying. I recommend you speak with past non-executive directors first to learn what the board and organisation were like. You can use LinkedIn to find and reach out to these people. In doing so, you also create a connection between you and the current board. Rocket Reach is another handy tool for researching organisations and finding individuals and their contact details.
Next, engage with the organisation by utilising its products and services. Conduct some mystery shopping, and if possible, visit their offices or locations in which they operate. This sort of in-person board research is supremely impressive. It demonstrates that you are more proactive, intelligent, connected, informed and engaged than other candidates. It ultimately goes a long way to derisking your potential appointment.
Finally, you should speak with the advertiser to get an understanding of what they require by way of an application. Try to sound out what they are 'really looking for'.
You should now be ready to apply for a board chair role. Based on what you now know, you must customise your board CV and write a detailed cover letter that clearly addresses why you are the right person to chair the board.
Conclusion
A board chair is not just a title but a position of leadership and responsibility. It requires strong communication skills, strategic thinking, and bringing diverse perspectives together for a common goal. As a board chair, you can make a real impact, shape an organisation's future, and leave a lasting legacy. If you are ready to embrace the challenge and lead with passion and purpose, plenty of board chair roles are waiting for you to apply.
Related Articles
Directors Remuneration – How much do Board Members get paid?
Is a Not for Profit board appointment for you?
In-Person board research can set you apart from ALL the other candidates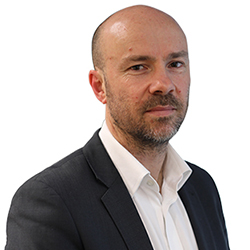 David Schwarz is CEO & Founder of Board Direction – Australia's leading board advertising and non-executive career support firm. He has over a decade of experience of putting people on boards as an international headhunter and a non-executive recruiter and has interviewed over one thousand non-executives and placed hundreds into some of the most significant public, private and NFP roles in the world
Share this article on your favourite platform!