For many reasons I often hear clients articulate that they are not interested in any opportunities on Not-for-Profit boards. Sometimes with good reasons but often because they have not properly considered the opportunities and value that these organisations offer both professionally and personally.
For some people, they will already have a full 'dance card' of pro-bono or NfP engagements. For others, they need to be paid – of which many NfPs can't or don't pay much. Others recognise, rightly, that the cultural fit is just not right or the skills they have are not best utilised in a NfP board. These are all good reasons.
Others have misconceptions about what a NfP is and can offer them and their career.
Misconceptions
The term 'not for profit' conjures up images of organisations: doing good work but operating with ropey governance, a well-meaning but unskilled board, that are led by under-qualified executives or Chairs and are cash strapped or uncommercial in nature. Let's be honest, in some cases this is true but the same could be said for many commercial organisations. However, there are far more well-governed, highly professional, 'profit for purpose' and highly resourced organisations that offer terrific opportunities at board level to not only contribute but also build your career.
Opportunities
To begin with, the titles of Not-for-Profit, Charity, Third Sector or Profit for Purpose are a catch all for a wide and diverse range of organisations operating across any number of industries.
Whilst, many are not paid opportunities others are. In fact, just yesterday I was speaking with a member who was pitching for the Chair of a Not for Profit which had a turnover of $600m and was remunerating north of $150,000pa. This was not an insignificant role by any stretch of the imagination and flies in the face of what many believe a NfP to offer – both financially and professionally.
These sorts of opportunities do exist but are not common. Most NfPs do not remunerate but all do offer significant benefits.
A great place to start your thinking about what NfP organisation exists and might be both attractive to you and will help you achieve your longer board aspirations is the ACNC site that lists all registered Charities in Australia you can also see a list of the NfP vacancies we have sourced for our members here.
It takes effort
NfP boards can be a great place to begin your board and there are many different opportunities available. But, don't be mistaken, getting a NfP board role often requires as much effort as obtaining a commercial board appointment.
Remember, you should never treat a NfP board as an easy ride to a better board. In fact, there is no science to suggest that a not-for-profit board will launch your board career to a better board. You should choose carefully, understand your longer term ambitions and recognise that you still need to be clear about what you offer and are able to articulate your passion for what that entity does.
In summary, gaining a board appointment – whether in a Public Appointment or in the Not for Profit or Commercial sectors is highly competitive. As such you must know how to separate yourself from your competitors. We can help.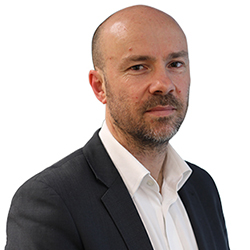 David Schwarz is CEO & Founder of Board Direction – Australia's leading board advertising and non-executive career support firm. He has over a decade of experience of putting people on boards as an international headhunter and a non-executive recruiter and has interviewed over one thousand non-executives and placed hundreds into some of the most significant public, private and NFP roles in the world
Share this article on your favourite platform!