Clients often tell me that they are not interested in any opportunities on a Not for Profit (NFP), Charity, or 'for purpose' board. Some will already have a full 'dance card' of pro-bono or voluntary engagements. For others, they need to be paid – of which most NfPs can't or don't pay much. Others recognise, rightly, that the cultural fit is just not right or their skills will not be best utilised in a Not for Profit board context. 
Misconceptions of a Non for Profit board role
The term 'not for profit' conjures up images of organisations doing good work but operating with ropey governance, well-meaning but unskilled board members, cash strapped or uncommercial in nature. Let's be honest, in some cases this is true, but the same could be said for many commercial organisations.

The truth is that there are many well-governed and highly professional non for profit organisations, that offer terrific board opportunities to not only contribute but also build your board career. Whilst, most NfP board positions are not paid some are. In fact, I was recently speaking with a member who was pitching for the Chair of a Not for Profit board which had a turnover of millions and was remunerating north of $150,000pa. This was not an insignificant role by any stretch and flies in the face of what many believe a NfP to offer both financially and professionally.
Consider the value of a Not for Profit board appointment
Chairs and Non Executives are passionate about the organisations they serve, the work the organisation does and their contribution to the governance of that organisation. If you want a board appointment in this sector then you must be able to demonstrate similar passions. As such, your motivation for a Not for Profit board appointment should not be seen as a stepping stone to a 'better' board. Indeed, if this is your motivation it will be easily identified and paint you as an opportunistic candidate in the eyes of the Chair or recruiter.
Beyond being passionate about the work of the NfP itself there are other reasons you might consider a board appointment in this sector:

They often have standing open vacancies for quality NED candidates

You can easily find the contact details of past and present board members – in my experience, they are more often up for a conversation with proactive and interested candidates about adding NEDs to their board

They often advertise their vacancies – more than commercial organisations – as it is more acceptable to do so

They often have difficulty attracting NEDs with suitable skills and time available to contribute

You can learn from more experienced NEDs and put your governance training to use

You can develop relationships with board colleagues who sit on other boards thereby opening up new opportunities

NfP appointments offer the opportunity to speak with other NEDs as a peer – allowing you to have different conversations with different people that can support your professional career or consultancy practice.

Perhaps beyond anything else they allow you to contribute and give back to an organisation or cause you are passionate about
Is a Not for Profit board the place to begin?
If you are considering your first board appointment then I am sure many people will have told you that "gaining a NfP board appointment is the place to begin your NED career". This is often good advice but in many cases, it isn't – in fact, in some cases, it is the opposite of what you should do.
What are your Board Aspirations?
It starts by being really clear on what your medium and longer-term board aspirations are. What board do you want to be sitting on in 5 or 10 years time? If your aspirations are for a significant commercial company or a listed entity then you should consider your first or next board appointment carefully. Let me explain.
Studies have shown that the first sort of board you are appointed to can be the last sort of board you are appointed to. So that means if you desire a listed board role then beginning your board career on a Not for Profit board is likely to peg you as a NfP Director. You could be suggesting to the market that this is where you think you are most valuable or where you want to contribute your time, when in fact this is not the case and you have 'higher' ambitions. So you need to think carefully about what your first, or next, appointment looks like.

Two exceptions:
In the past, I have spoken about the

5 things a Chair is looking for

in a successful NED candidate. The first thing they look for is that a NED candidate has past board or governance experience. Whilst a NfP board appointment may not match your longer-term aspirations, if you have not been a NED before, even a NFP board appointment will allow you to label yourself as a Non-Executive Director. As such gaining this sort of appointment will make you a more competitive candidate by simply being able to start your conversations, interviews, applications or Board Profile with 'I am a Non-Executive Director…'

Don't let your board aspirations interfere with what you are passionate about. A NfP board appointment to an organisation you are passionate about personally or professionally is still something that you should pursue regardless of your longer-term goals. The vast majority of successful NEDs have a number of NfP appointments in their portfolio
Where to start looking for opportunites
A great place to start your thinking about what NfP organisation exists and might be both attractive to you and will help you achieve your longer board aspirations is the ACNC site that lists all registered Charities in Australia you can also see a list of the NfP vacancies we have sourced for our members here.
Already have a NfP board appointment but have commercial aspirations?
All is not lost. You already have board and governance experience as a result of that appointment. You will be able to better articulate your value proposition at board level and you will understand better than ever how to contribute in a board setting. That is the good news. 
However, leveraging this NfP board experience to the extent you might like will be difficult because many think that the skills and experience gained on a NfP board are not transferable into a commercial entities board. Whilst this is untrue it is a prevailing perspective. That makes it difficult to leverage your board experience and can get you stuck in a holding pattern. 
So you need to think differently. You need to not lead with your Not for Profit board experience when pitching for roles – verbally or in writing. Instead, you need to go back to basics and really clearly be able to articulate your value to the organisation you are targeting. This pitch will instead focus on the commercialities of your executive experience, connections, industry exposure and then be supported by your NED experience. Not the other way around. Consider your existing NFP appointment a nice one to have rather than the reason you will be appointed to a more significant board.
There are terrific opportunities personal and professional that come from NfP or Charity Non-Executive Directorships. Though a NfP appointment is not right for everyone, for some it is a worthy first step into a fulfilling board career in its own right. For others, it is worth waiting for a more appropriate opportunity that is going to facilitate your longer-term board aspirations.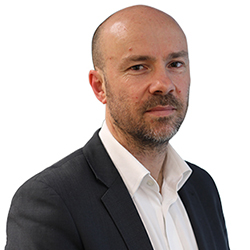 David Schwarz is CEO & Founder of Board Direction – Australia's leading board advertising and non-executive career support firm. He has over a decade of experience of putting people on boards as an international headhunter and a non-executive recruiter and has interviewed over one thousand non-executives and placed hundreds into some of the most significant public, private and NFP roles in the world
Share this article on your favourite platform!