Advertised board opportunities are often over-subscribed. Even in the not-for-profit sector, it is common to see small organisations in regional areas attract 30+ applicants for an advertised board vacancy. Of those who apply, you can be assured that at least 50% are capable candidates! Gaining a board appointment via an advertised board vacancy will always be competitive. But don't let that put you off. My 2nd board appointment was via an advert, and many of my members have been successfully appointed this way. Here's my advice for responding to an advertised board vacancy in a way that will get you noticed.
First, you must RESEARCH
Most advertised board vacancies include details of a person to contact for an 'informal chat' or more information. Less than 50% of applicants will reach out, so by doing so, you will stand out from the 50% who don't. Of those that do, most make the call too early and to their detriment. Often they can stand out for the wrong reseasons.
Don't make the same mistake. Before you call or email, do your research. You should respond to an advertised board vacancy similarly to how you would with a recruiter. After all, a recruiter is advertising an opportunity on behalf of an organisation.
In many cases, the person you are about to call is the gatekeep or even the board chair. They will influence the selection of shortlisted candidates. Thorough research is required before engaging in this type of conversation and explains why those who go in underprepared fail to make a positive impression. You should research the organisation, the board, the macro environment, the role, and the person you are about to speak to.
Then – and only then – speak to the contact for the advertised board vacancy
If you have done your research, you should now speak to (email or LinkedIn InMail message) the contact listed in the advertisement. Often it is the decision-maker, the Board Chair or the Chair of the Nominations Committee. Regardless of who the contact person is, it is essential to appreciate the influence this person has. Too often, potential candidates are not prepared for their conversation with the contact person, only to find out later they were an integral part of the selection process. You should know who you are calling and research them before making the call or email.
Be memorable and dare them not to appoint you
The objective here is to be memorable but also to gain valuable information that you can use in a formal application. Of course, you want to be memorable for good reasons. Simply reaching out and asking, "Can you tell me more about the role" is not going to do this. Instead, you need to be well prepared with something intelligent to say, something insightful, something you gleaned from your research. You should be able to confidently convey what value you bring to the board based on what you have discovered from your research. If you have done your research effectively, it should be information your competitors don't have. It means using a similar opening like the one we discussed using a recruiter.
You want to demonstrate that you are proactive, informed, well-connected, understand their business/industry, qualified and passionate about what they do.
Call to clarify
Further, you also need more information about the advertised board vacancy beyond wanting to impress them and stand out. For example, it might be helpful to know the following:
What challenges are the organisation and board experiencing? This will allow you to customise your application specifically to what they need, not what you think they need.

What they are "really" looking for in a successful candidate. In many cases, what is stated as required in a written advertisement does not always articulate what they want. So, asking this question helps you understand their motivations, allowing you to submit a more compelling application.
Importantly, you should also:
Clarify what they require by way of an application and confirm the closing date. Do they want a board CV only? Is a board CV and Cover Letter required? Do they require any 

Supporting Statements

? You can submit an application in style and with the format they want.

Will they accept a register an interest? This is important because sometimes applications close early. Registering your interest early means that you don't miss out.
Once you have 1. done your research, 2. spoken to the advertiser and 3. clarified the information above, you should then, and only then, begin writing your application.
Where to find advertised board vacancies?
At Board Direction, we compile Australia's largest and most comprehensive list of Commercial, Not for Profit & Public sector non-executive director & advisory board opportunities. Sourced by humans for humans.
Many other businesses use 'bots' to find vacancies and, as such, do a lousy job. We don't. Having been operating in this space for nearly a decade, we have developed the knowledge of where to find hidden vacancies and use this information to personally source opportunities for our members.  Our highly trained staff proactively source all our board vacancies. We also work with recruiters to list their opportunities, and through our extensive networks, we can source opportunities that you may never find.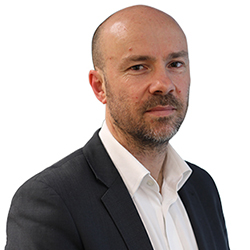 David Schwarz is CEO & Founder of Board Direction – Australia's leading board advertising and non-executive career support firm. He has over a decade of experience of putting people on boards as an international headhunter and a non-executive recruiter and has interviewed over one thousand non-executives and placed hundreds into some of the most significant public, private and NFP roles in the world
Share this article on your favourite platform!