In my opinion the best way to develop personal connections, particularly for those who dislike formal networking, is using LinkedIn. I have written a lot about making connections over the past few weeks and can definitely not end this subject without looking at using LinkedIn to build the right connections.
A brief word of warning; to build connections using LinkedIn effectively, and like with any social media platform, you must carve out time to dedicate to doing this. The more time you dedicate to pursuing opportunities, the more this approach will work.
Your LinkedIn Profile
LinkedIn is as good as the amount of time you put into using it. It's also as good as the content of your profile. Your board profile and clarity of thinking about what it is you have done and can do, should make writing your LinkedIn profile easier.
Here is what LinkedIn suggests you do to get your profile up to scratch.
Get a good picture – it needn't be professionally taken but it should be professional – no t-shirt and shorts or beach shots.
Frame your description appropriately – ensure you put 'board member' or 'non-executive director' in your headline if possible.
Keywords should reflect the skills and experience you have and that boards are likely to want – think 'strategy', 'governance' and the like – also think about your executive skills.
Change your LinkedIn profile – you can do this in the settings section of your profile page.
The rest are essentially about staying active. The more you use LinkedIn, the more it will reward you; post updates, join groups and contribute.
The key to the success with generating connections that work is in a great introduction and finding the right people to connect with. From the research you have already done for board roles, you should have a list of organisations, sectors, industries and people that you wish to connect with. These are the lists you will utilise to connect with people on LinkedIn. Remember, you are probably looking to find Chairs or CEOs of the organisations that interest you or at least other Board Members.
(Read further below)
Let a great LinkedIn Profile help you fast track your appointment as non-executive director. Click here to find out more
As a Top 10 Australian LinkedIn user with over 29,000 LinkedIn connections and having written hundreds of Board CVs there are few more qualified to update/write your new LinkedIn profile.
We recommend using this service in conjunction with the Board Ready CV service we provide. If you do not already have a Board Ready CV, consider purchasing the Board CV & LinkedIn Profile Package.
Let Us Write Your LinkedIn Profile For You
Two ways of reaching out using LinkedIn
There are two ways you can connect with people directly on LinkedIn:
Using Inmails – which just about guarantees a response. This used to be free up to a certain number but you now have to buy Inmail packages.
Connecting – which is just as good as Inmail, if used properly. It's also free and with very few limitations you can do it almost as frequently as you like.
You may still be nervous about connecting with people you don't know – don't be. I have been using it for almost a decade now and have over 25,000 connections. LinkedIn is essentially a thinly veiled recruitment tool. People use it as a professional networking service and they expect and welcome new connections.
Link(ing) In: What to say
Once you have found the people you want to reach out to, you need to craft an introductory message that includes a call to action.
Find your own words but I suggest something like this.
'Hello (Name), I am currently the (list your board and/or executive experience) and am considering a board career / building my board portfolio. You seem to have developed a really interesting portfolio of directorships. Could I buy you a coffee and have a chat with you about how this was achieved and your thoughts on a way forward? Regards, David'
or
'Hello (Name), I am currently the (list your board and/or executive experience) and am considering a board career / building my board portfolio. I am really interested in contributing my expertise in (list your skills) in a board context. Could I buy you a coffee and have a chat with you about whether what I do could contribute and your thoughts on a way forward? Regards, David'
Taking this approach will generate a 90% coffee rate.
Link(ing) In: What NOT to say
LinkedIn is both used and abused. I received this connection request a while back. It is a good lesson on what not to say. I copied it verbatim so you can see the lack of professionalism, etc.
'Hi dear, Thank you very much for accepting my invite. How are you doing there? Hope things are moving well with you and your work as well? What can i say .. lol .. I was just searching for an old friend profile on here and I got attracted to your profile, well I don't know maybe you are single cause I can't actually tell just wanna give it a shot and see how things go. even though that is not the medium to find a man .. lol .. But i guess there's no harm in trying , right .. ? .. So if you are interested to get to know me or also looking for a woman to love,s pend your rest of your life, Well you're right here yaya! I want to find a good man. he is caring and loving. In my opinion, the most important way to maintain a new relationship is to stay honest with one another. Check my profile and let me know if I spark your interest.Hoping to read from you soon.. Cheerio Tracy'
Needless to say, Tracy did not get to have coffee with me.
The LinkedIn Connector App
Connecting and staying in touch does require some effort. However, LinkedIn makes it easy for you to do so. This is an app that you can download on your phone. It proactively prompts you to get connected but also to stay in touch. It is free and a useful tool.
Enjoy Connecting with NEDs
There are many reasons developing personal connections with NEDs should be an enjoyable experience and not nearly as intimidating as other forms of networking.
Beyond their accessibility (especially if you are using LinkedIn), another reason that connecting with NEDS is not as challenging as in an executive context, is that the conversations you have with them are unlikely to end with a 'hard sell' – unlike when people are looking for full-time work or are trying to sell a product.
Furthermore, in my experience, experienced NEDs are up for a conversation more often than anyone else and enjoy being introduced to new people. So much so that I personally meet 2 or 3 each week using LinkedIn. I have also found that they are particularly willing to engage with relative strangers about what they do, how they do it, what their organisation does and about what the market for NEDs looks like.
There is a common belief amongst non-executives that serving on a board is about giving something back. For this reason, board directors enjoy helping others to contribute in a similar fashion to the way they do.
Most NEDs recognise that the foundation for their past and future board career is based on who they know, as much as what they know. They see value in having diverse relationships because through them new opportunities present themselves.
In the end, you get out what you put in. Take the initiative; introduce yourself to someone new and enjoy yourself – what is the worst that could happen?
Conclusion
How are you spending your time? If the vast majority of board members are being appointed through their personal connections but you are spending all your time responding to adverts or waiting for a call from a recruiter, then you need to ask yourself whether this is the best use of your time. It is time that you consider how you can best develop connections that can help in your pursuit of a board career.
Remember, other non-executives are happy to help. However, for them to be most effective, you must understand and articulate what you offer. With this information, your personal connections can then effectively represent you to others and will have the confidence to do so.
Board Direction helps you fast track your appointment as non-executive director. Click here to find out more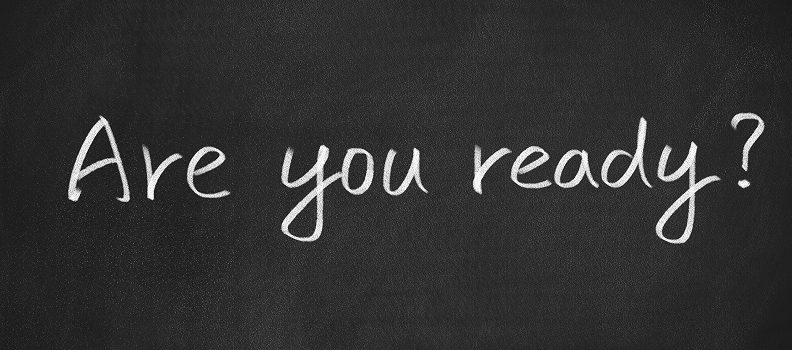 Of all the steps you can take to ensure your successful journey to a board career, joining Board Direction is the best decision you can make. Becoming a member of Board Direction allows you full access to the most comprehensive list of board vacancies, entry into our NED Directory to make it easy for boards to find you and depending on the membership package you choose, you will receive a bespoke Board CV, an effective LinkedIn profile, entry to our Board Search Masterclasses, the Board Appointments book, Board Application Reviews and much more.
About the Author
David Schwarz is CEO & Founder of Board Direction – Australia's leading board advertising and non-executive career support firm. He has over a decade of experience of putting people on boards as an international headhunter and a non-executive recruiter and has interviewed over one thousand non-executives and placed hundreds into some of the most significant public, private and NFP roles in the world. He has been described as Australia's leading board recruitment expert, is a published author, a regular speaker on the board appointment process and runs Board Search Masterclasses across Australia. He is one of Australia's Top 10 LinkedIn users with over 29,000 connections. Email: ua.mo1701185486c.noi1701185486tceri1701185486ddrao1701185486b@tca1701185486tnoC1701185486