Board CV & LinkedIn Package
$999.00
Your LinkedIn profile should reflect your Board CV. A Board CV is different from an executive CV and is likely to make the difference between a success and unsuccessful application. It makes sense to get both items Board Ready at the same time.
Ensure your Board CV & LinkedIn Profile address the 5 things a Chair wants to see.
A Board Ready CV is different both in terms of tone, content and structure and can make the difference between a successful application and an unsuccessful one. LinkedIn is a thinly veiled recruitment tool and heavily used by organisations and individuals looking for Non Executive Directors. 
So, regardless of how much weight you think a board CV carries and board profile, it is best to get one professionally written at the beginning of your board search.
What you get: David Schwarz – a highly experienced non-executive recruiter, personally writes every CV and profile. He ensures the documents address the five things a Chairperson is going to want to see in a successful board candidate (Governance Experience, Executive Skills, Networks/Connections, Demonstrable Passion & Cultural Fit). He also ensures that your CV is compliant with current industry standards and positions you strongly for board applications. Once your CV is complete, we will then ensure that the details of your CV are accurately detailed in your LinkedIn profile. Plus, ensure that your profile reflects your board aspirations.
David has assessed 10,000+ CVs in his time and has personally written over 1600 in the last 5 years. This is without a doubt the BEST board CV available.
The Board CV & LinkedIn Profile Writing service is included in these membership packages: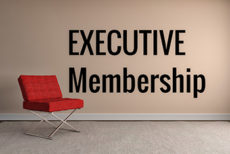 The training, planning, documents & vacancies you need to work towards an appointment within we months
Work privately with David Schwarz over 12 months, and we will guarantee you a board appointment.​
You may also like…
LinkedIn should be the cornerstone of your board search efforts we will teach you how to create new relationships that lead to board positions.

$

499.00

The ACCESS Membership gives you Access to thousands of organisations advertising over 5000 individual board vacancies each year across the public, private and NfP sectors.

$

499.00

/ year

A full 2 hour mock board interview scenario with critical feedback – guaranteed to give you the language confidence you need to 'dare them not to appoint you'

$

1,999.00