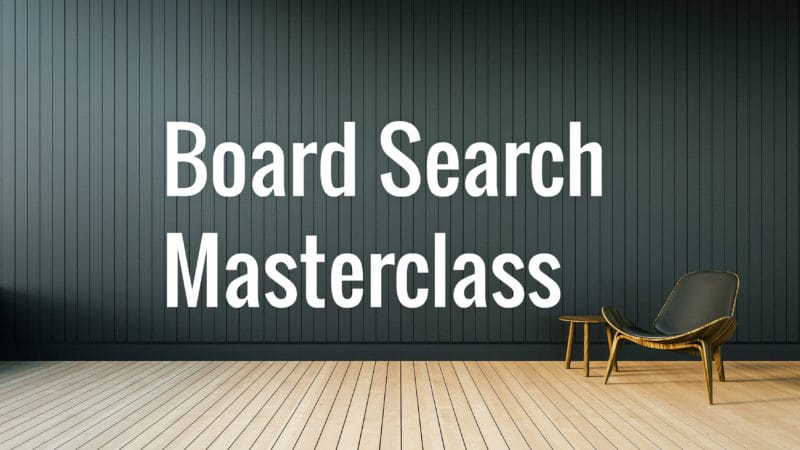 Learn how to FIND, how to GAIN and how to FAST TRACK board appointments with David Schwarz – Australia's leading board recruitment expert.
2019 Dates
Sydney:  April 12 – (1.00pm – 5.00pm) | October 18 – (1.00pm – 5.00pm)

Melbourne:  June 14 – (9.30am – 1pm) | November 29 – (9.30am – 1pm)

Brisbane: May 24 – (9.30am – 1pm) | November 22 – (9.30am – 1pm)
Gaining the first or a subsequent board directorship can be arduous and time-consuming. The journey can be even more frustrating if you don't understand the way board appointments are made or how to circumnavigate these 'rules'.
This is why we have developed the Board Search Masterclass – developed utilising over 15 years of board recruitment experience and after recruiting thousands of board directors. It will REVOLUTIONISE the way you go about getting a board appointment.
Specifically, this half-day class will explain to you in detail:
What sort of board would APPOINT YOU
Where to FIND board opportunities
What Chairs look for in SUCCESSFUL candidates
How to write applications that separate you from your COMPETITORS
How LONG it will take to get appointed
What you could get PAID
There is genuinely nothing else like this Masterclass – in fact, we GUARANTEE it and if you don't agree, we will REFUND your fee 100%. 
Further, all attendees ALSO leave with the Board Search Masterclass Resources Pack; this pack includes: 
A Board CV Template;
A Board Cover Letter Template;
Board Application Templates;
Board Interview Questions;
Boards Search Advice AND
Information about how to define your board offering
PLUS
Every attendee also receives a copy of the Board Search Book: 'The definitive guide to finding and gaining a board appointment'.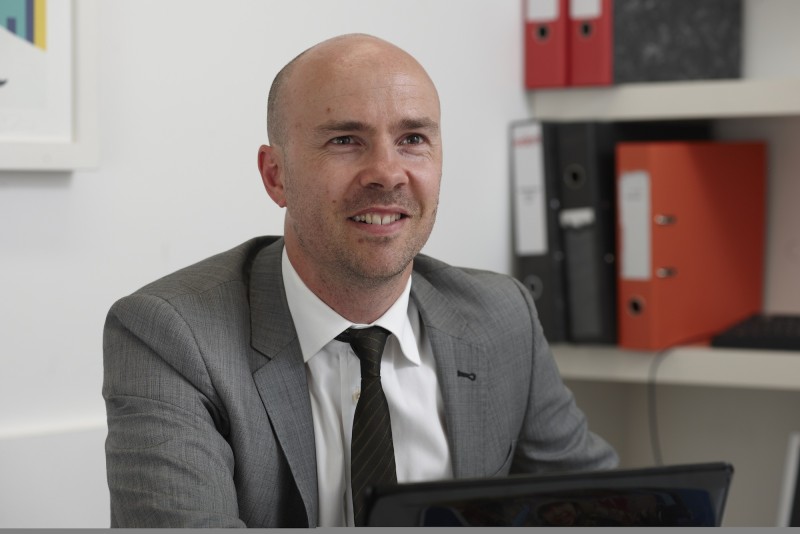 David Schwarz leads every single Masterclass. He is Australia's leading board recruitment professional and has more than a decade of international board and executive recruitment experience.
In fact, no one knows more about how to gain a board appointment or develop a board career than David. Not only has he written an internationally selling 'Board Appointments' Book that takes individuals through the specific steps required to find and gain a board directorship, he has personally written 1,500+ Board CVs and has been recognised as a leading executive- and board CV writer. He has also been featured in the Financial Review's BOSS magazine and speaks regularly for organisations such as Governance Institute of Australia, Sydney University's Graduate School of Management (AGSM) and the CEO Institute. David is also a Top 10 LinkedIn user with over 26,000 LinkedIn connections and has advised thousands of clients on how to develop a board career or gain their first board directorship. He has personally helped thousands of individuals gain board appointments.
We only run 6 exclusive small group session per year – 3 cities with 2 dates in each city.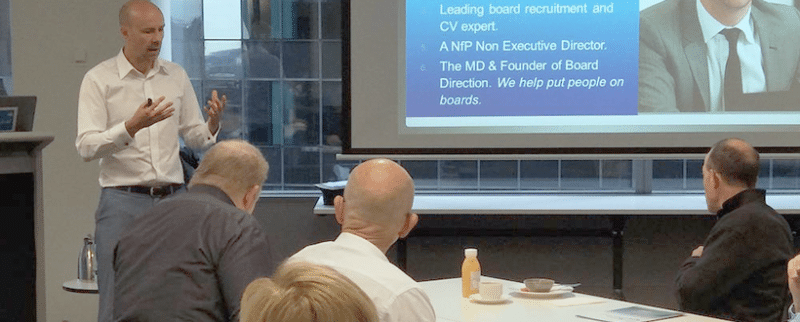 PLACES ARE STRICTLY LIMITED –  $599  – 

Book Today: Don't wait to find out the hard way what you should have done to achieve your board aspirations – find out how to truly 'dare them not to appoint you'. Be quick, our events are very popular and fill up fast.