The Role of Social Media in Your Board Search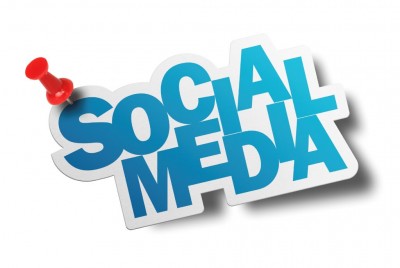 Social media has become an integral and useful tool that, if utilized correctly, can play a huge role in your search for a board appointment. Social media is part of your branding and key element to an application process for any board role so, you need to know if how to use  – and it how to use it effectively.
So Many Platforms, So Little Time
If you start searching for social media platforms, the list seems endless. Among the better known platforms we see LinkedIn, Twitter, Facebook, Instagram and Pinterest. But these are by far not the only platforms that are available online. One of the biggest problems most people have is deciding which of these platforms to be on. Trying to have a presence on all social media platforms is often an exercise in futility.
Obviously a busy executive won't have the time to spend hours each day on the various social media platforms. Therefore one has to be focused on the platforms that will really attribute to a successful board appointment.
First you have to look at the different platforms and how they will contribute to your search for a board position. With Pinterest and Instagram mainly focused on pictures, one can assume that the value they would add to your board search will be minimal. Likewise, with Facebook being a mainly social platform, it falls in a similar category and should not be your main focus when it comes to setting yourself up for a board appointment.
What to use and how to use it
The two social media platforms all prospective Non-Executive Directors should utilize, are LinkedIn and Twitter.
LinkedIn
Every director should maintain a complete and diverse LinkedIn profile. LinkedIn has incredible functionality that is not often used by prospective directors. Yet LinkedIn is well known to be the go-to social media platform for recruiters and other professionals. So it makes sense that a serious professional will have a well maintained profile on LinkedIn.
There are certain standards your LinkedIn profile should adhere to:
You have to have a professional profile picture; It needn't necessarily be professionally taken but avoid pictures of you in your Halloween costume or splashing into the swimming pool. Since your LinkedIn profile is often the first port of call for boards or recruiters when shortlisting candidates, it's important that your profile picture portrays a professional individual.
Include details about your professional experience; arranged from your latest position at the top to older positions at the bottom. Obviously you should also include any board positions, as previous board experience carries a lot of weight in a board search. While you also list your experience on your CV, you can use LinkedIn to provide more detail about the different positions you held. If you were CEO of a huge, multi-national company, say so, as opposed to merely mentioning you have experience as a CEO.
Make sure that your experience as listed on your CV corresponds with your experience on your LinkedIn profile, as discrepancies may reflect you in a bad light. You should also include a link to your LinkedIn profile on your CV, as this will give the board the opportunity to have a broader view of you as a candidate for a board position.
Since LinkedIn provides space for broader descriptions of any positions held, you should include any tangible evidence of success you achieved in the role with each role you mention. Prospective boards find NED's with a successful track record appealing and this will help you get shortlisted for an interview.
Emphasize your digital experience. Digital is big business nowadays and showing business acumen when it comes to your digital social media can help advance you to the next level in the board appointment process. By using multiple forms of digital media such as Slideshare presentations, e-book downloads and videos to showcase successes in your career doesn't only highlight your success stories but showcases your proficiency when it comes to using digital media, an attractive quality to a board that needs to operate in a digital era.
Draw attention to your network. I have written before about the importance of your networks and with LinkedIn you can take it a step further. Don't be afraid to connect on LinkedIn with people you admire or that have credibility in a certain industry. LinkedIn is essentially a thinly veiled recruitment tool so do treat it as such – people expect to be contacted by strangers!
Publish relevant articles you wrote on LinkedIn Pulse. Attractive links to these articles will come up on your profile and reinforce both your passion for and your credibility as an expert in the field you work in.
Post to relevant LinkedIn groups and contribute to conversations. While establishing you as someone with expert knowledge on the subject matter, it will also help you keep a finger on the pulse of your industry. While you are at it, join the Board Direction group on LinkedIn to stay up to date with matters regarding governance and board appointments.
Twitter
Not only is Twitter ideal for following influential people in a certain industry, you can use it to tweet short, punchy messages that will help you get noticed. Once you have decided you want to join a certain company's board, make sure you follow them on Twitter. In this way you can stay up to date with happenings within the company, something you will have to demonstrate during an interview.
Apart from following a company, you should also connect with individual members of the board. You can use Twitter messages to ask any questions you have about the position, the company or the board. By interacting with them in a professional manner on Twitter you will ensure that you are front of mind when it comes time for the interview.
To help you keep up to date with what is happening in the world of governance, you can search hashtags like #governance. All tweets in regards to governance will come up, allowing you to favorite, retweet and reply.
Etiquette is important, especially on social media
As in all areas in life, etiquette is very important. You wouldn't use foul language or start an argument with someone during an interview. The same rules apply for social media.
Always add value. When participating in discussions or posting an update to your feed, concentrate on adding value to the conversation instead of being merely self-promotional.
Be polite. You don't want to be impolite or short with someone and then later see them across the table from you when you go for a board interview.
Respond to messages in a prompt manner. We are all busy but if you use social media as a way to promote your board career, you have to allocate time to respond to any messages you receive.
Always keep in mind that what you post on social media will probably be there forever. So be careful about what you post and how you participate in conversations. Take a long-term view of your social media and used correctly, it can be a valuable ace up your sleeve during your board search. And remember, any social media platform is only as good as the time you put into using it – so get started today.
If your LinkedIn profile is not up to date we can help with our LinkedIn Profile service.
David Schwarz