It would be remiss to ignore that 10% of board appointments in Australia are made through recruiters and search firms -often to the largest or most significant opportunities. You, therefore, need to know how best to use recruiters and search firms. My insider knowledge can help.
The best advice I can give you when dealing with board recruiters
I began my executive recruitment career in one of the UK's top executive search firms. A large part of my role was counselling candidates around how to find board  (and executive) roles. People would regularly try to book time in my diary for a 30-minute chat. When time permitted, I would make time for these meetings. 
The best advice I could offer many of these people was to 'avoid people like me when looking for a board role'.
Why? Simply because if I was speaking to them then, as a recruiter, I was speaking to literally hundreds like them because that was what my client paid me to do. As such, as part of any recruitment process, they would be compared to the hundreds of others I would be sourcing to fill the role. Because nobody wants to be one of the hundreds applying for a role, and your chances of being appointed in this sort of competitive exercise are low, I think there are better ways to spend your time. 
However, whilst my 'avoid me' advice was sound and genuine, I also knew that I was the gatekeeper to roles that they might be interested in. So, it's important that you know how to work with them and how to influence them.
If you don't pay for the product, you are the product.
It is true for Google and Facebook but also recruitment firms. As a past board recruiter, I can say confidently that 'recruiters are in the business of finding board candidates for their clients and are not in the business of finding you a board position.' This may seem obvious to many. But for others, this simple statement may begin to shed some light on the way recruiters work and how they should be leveraged.
Making effective use of search firms
Good board opportunities are recruited by poor recruitment firms, and good opportunities hide behind bad recruiters.
For this reason, no matter how you feel about the recruitment industry, it is important not to be put off by rude recruiters or lousy service. Whether you like it or not, recruiters carry more influence than you might think they do. 
Indeed, it's likely they have worked long and hard to gain the trust of their client, and their recommendations and opinions are listened to by the organisations they are recruiting for. You should assume that the search firm has the ear of their client. This can work both for and against you.
Executive Search Consultants (Headhunters) work on reputation. 'You are only as good as your last appointment' is a phrase that many in the industry use. It suggests that there is no room for a failed appointment, so every appointment to them is a critical one. That equally means that they WILL NOT recommend to their client anyone who they do not have absolute faith in.
What does this mean for you? Essentially, if you fully understand that their reputation is key, it will mean that you will do all you can to give headhunters the confidence that you are the person for the role. If they are confident that you are the best person for the role, then they will, in turn, have no trouble looking their client in the eye and saying so. 
Be under no illusion, their client will ask them for their recommendations – explicitly, i.e. 'Who do you think we should appoint?' And, because they pay this recruitment firm thousands of dollars and have developed a relationship with them over potentially years and years, they trust their opinion – perhaps more than they should.
Like any consultant, recruiters have opinions. They will never shy away from giving their advice on who their clients should appoint – at the very least, guide their decision-making process. So their client expects them to back at least one of their candidates. Who that is, is almost entirely dependent on who impresses them the most.
How you do this is the topic for my next article and is covered in detail in the Board Search Training Series.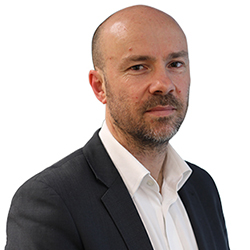 David Schwarz is CEO & Founder of Board Direction – Australia's leading board advertising and non-executive career support firm. He has over a decade of experience of putting people on boards as an international headhunter and a non-executive recruiter and has interviewed over one thousand non-executives and placed hundreds into some of the most significant public, private and NFP roles in the world
Share this article on your favourite platform!