We have established that weak ties are extremely valuable when gaining a board appointment. To create these connections, you need to develop relationships with people you don't know or reconnect with those you don't know well. I find that many overthink this process, and procrastination reigns. But it doesn't have to be this way; use LinkedIn to develop weak ties.
Why use LinkedIn to develop weak ties
As you can probably tell, I am a big fan of LinkedIn with 30,000+ Non-Executive Director (NED) connections. Often underutilised, LinkedIn is an incredible resource to develop and leverage weak ties. Indeed, I don't know if there is a more suitable platform to use to do this. 
Formal networking events rely upon your ability to operate effectively in a structured social environment. They are only as good as the people that attend who you have the opportunity of time to speak with. They are often scheduled infrequently. LinkedIn has none of these restrictions. LinkedIn is always open; you get to target precisely those you want to speak with, and approaching people via the platform takes less courage than doing so in person.
65% of people are appointed to boards via a personal connection, with 50% of all appointments being made via personal connections they see rarely or infrequently (weak ties). So connecting with people is vital. With more than 12 million users in Australia, you should use LinkedIn to develop weak ties.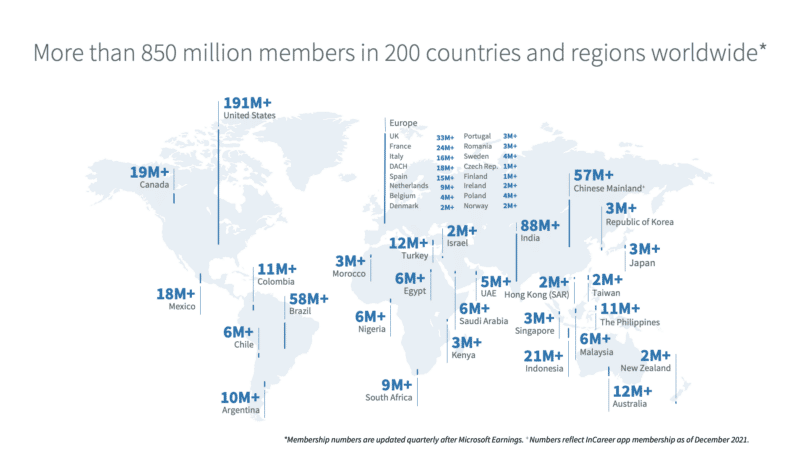 How I use LinkedIn to develop weak ties
Recently, I came across an advertised board member role on our site for an organisation where I had some experience. It was an industry I am passionate about, social housing. It got me thinking about how many other possible opportunities were available to me. So, I decided to get proactive. Knowing that I had NED experience and understanding that my industry and governance experience was valuable, I selected some target organisations. Then I decided to get connecting via LinkedIn.
I connected with six past NEDs, Committee Members and Executives of each organisation. Many (ok, most) were above my pay grade. It was a simple introduction that reflected my board profile and an authentic approach. I received six positive responses to having conversations with them. The conversations were terrific. Not long – they didn't need to be – but illuminating. I received multiple offers to introduce me to people who could help and numerous requests for me to help them. I now have six people (it could have been far more) that I hope will advocate for me in the future. Six people I can introduce people to and six personal connections that I didn't have before. They all resulted from a 20 minutes time investment and using LinkedIn to develop weak ties.
How can you leverage LinkedIn to make board connections?
It is not as simple as just being connected. Let's face it, having thousands of connections you never communicate with is folly if you expect them to lead to a board appointment. You can build powerful connections using LinkedIn, but you must dedicate time and have a strategy to do so.
I recommend a two-step approach. First, simply connecting with a 'micro yes' request. Second, follow up a successful connection request with a structured response that is legitimate, authentic and drives a relationship. I am being a little coy here. I offer more details and scripts to my members in the Board Search Training Series as part of our Executive Membership. In essence, you should compose personalised messages that promote your value proposition in a legitimate and appropriate manner. Try focussing on how you can help them, and never ask for a job!
Once you have established a legitimate connection, ensure you stay connected and nurture the relationship. Don't let the connection go stale. Make sure you stay on their radar.
Keep your LinkedIn profile current and relevant
When using LinkedIn to develop weak ties, you need to keep your LinkedIn profile up to date. Pay particular attention to the details and content relevant to the people you are connecting with.
Some LinkedIn profile tips:
You must have a well-composed 

Board Profile

 and include it in the 

About section

 of your profile. You have up to 2000 characters to use here, so there is plenty of space to focus on both your executive and non-executive careers.

Upload a recent headshot for your 

Profile picture

. It needs to look like the real you.

Include relevant roles and a value statement in the 

Headline section

. You have up to 220 to use here.

You want people to reach out to you, so include your 

Contact info

. At least an email address. 

Keep the 

Experience, Skill and Licences & certifications sections

 up to date. Don't forget to include volunteer roles and experience.

Showcase your value in the 

Featured section

, one of the most underutilised sections of most LinkedIn profiles. It can include your articles (internal and external), popular posts, downloads, video links, media or news links, achievements and projects. Try to refresh it once a month.
LinkedIn works if you work at it
The more time you dedicate to using LinkedIn to develop weak ties, the more authentic connections you will make, and the more board and professional opportunities you will generate. Don't take the first step of connecting with people too seriously; what is the worst that could happen? Most people are on LinkedIn because they want to network and engage. So be bold, introduce yourself, be curious, offer to help, and enjoy the experience.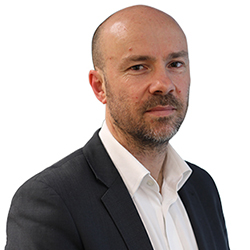 David Schwarz is CEO & Founder of Board Direction – Australia's leading board advertising and non-executive career support firm. He has over a decade of experience of putting people on boards as an international headhunter and a non-executive recruiter and has interviewed over one thousand non-executives and placed hundreds into some of the most significant public, private and NFP roles in the world
Share this article on your favourite platform!