Previously I wrote about why 'weak ties' are so valuable in your board search. Still, this idea seems perverse to many people because surely it is the people who know you, like you and want to help that should be the most important.
Who do you think about when you think about personal connections that can help you get appointed?
If like many your mind goes straight to the people you know and trust and who might already have board appointments or are 'connected', you are not alone. Many think that these 'strong ties' are the most valuable. For some, they may be, but for the vast majority of people, they are not nearly as important as you think they are.
Just to remind you:
65% of people are appointed to a board through their personal connections and 50% of all appointments occur through people you meet rarely or infrequently – your weak ties.
Weak Ties can be divided into Contacts and Connectors and can be your best resource during your board search.
Strong Ties are Friendships and Relationships and, although statistically less likely to help you get an appointment, also have value.
Why are Strong Ties less effective than Weak Ties?
So, why are strong ties not as useful as you might have initially thought them to be? Defining who they are initially is useful. As I mentioned above, this group can be split into both friendships and relationships.
Friendships are people that you likely know from and within a social setting. They may have stemmed from a work environment, but they are now long-held relationships that have moved firmly into a social setting. In all cases, though, strong ties have personal relationships at their core. This means that each party are well known to the other.
Relationships are similar to friendships but are not friendships. They are often based on mutual respect, often professionally driven and will have begun in a professional setting; they may be a colleague or a professional stakeholder you work closely with.
While you may be close with these people, when you again look critically at the relationship, both parties would likely understand that they are there for business. As such, the relationship is built on the credibility gained through each other's networks and professionalism. At first glance, this sort of relationship might sound like a good recipe for getting ahead, but in many cases, the same barriers might exist in this set of relationships as those for friendships.
Here is the crux of the matter and the reason that these friendships and relationships don't result in board opportunities to the same extent as weak ties do:
You are likely, in the mind of a friend, unproven as a board director because they have not seen you in that sort of role. So, you pose a reputational risk if they recommend you as a NED.
They probably think of you in some other context – the lawyer, accountant, friend, busy CEO, retiree, entrepreneur etc – and not a NED. They don't even consider you when they hear of appointment opportunities.
They know you too well – all your foibles, they remember when you screwed up that account years ago or what you are like after that 2nd drink. Again, too many reputational risks based on all they know about you.
They like you but just might not rate you – they enjoy spending time with you but just don't think you are good at what you do or are professional. So, recommendations will not be forthcoming.
Although these reasons might sound cruel, pause for a minute to consider and put yourself in their shoes. I am sure you have a close friend or family member that you love dearly and would recommend for a board appointment. Nonetheless, far more that you would never recommend for a board appointment, let alone a job, because your know that your reputation might suffer if you do or you just don't think they could do the role.
For these reasons – and probably many more – your close friends, colleagues and loved ones, whilst wanting to help, will often not risk doing so at the expense of their relationship with you.
Strong ties do count but you need to know how to use them.
Strong Ties have their place in helping you get a Board Role
You need to understand that friendships give us access, not business. While relationships can give us both business and access, both groups need to be tested to work out which one works for you. Essentially, what you need to find out is,  if your strong ties are willing and able, will this jeopardise the relationship you have with them, whether it's a business or personal relationship.
The key here is to never put these relationships at risk by asking for a job. After all, refusal to help often offends and can lead to a downward spiral of why questions that will only result in tears and broken relationships. Instead, begin by asking if they are willing to help. If they are, then remind yourself that they will still be unlikely to put you in direct contact with people who have opportunities. Rather, expect (and ask for) access to the people who they know that in turn might be able to help. They have access to those outside of your existing network and therefore have access to opportunities you might not.
Strong ties do still count. But you should not rely upon them for appointments. Instead, leverage them differently, ask for introductions to people that can help rather than introductions to people who might have a vacancy to fill. Whatever you do, don't ask them for a job.
Want to learn more about how to develop and use your relationships when seeking a board role?
You should consider enrolling in our 28 Day Board Appointment Intensive. Not only will you learn how to identify and approach your weak and strong ties,  we will give you the some language to do so.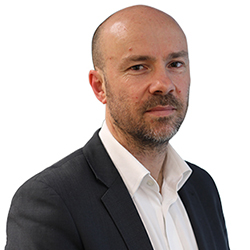 David Schwarz is CEO & Founder of Board Direction – Australia's leading board advertising and non-executive career support firm. He has over a decade of experience of putting people on boards as an international headhunter and a non-executive recruiter and has interviewed over one thousand non-executives and placed hundreds into some of the most significant public, private and NFP roles in the world
Share this article on your favourite platform!