The demand for Non Executive Directors never drops. If anything the competition for these positions increases in times of uncertainty.
Why? Well, for many a Board Appointment can add much needed additional income, provide focus and purpose post-retirement, play an important role in professional development and the connections and experience gained in these roles can be leveraged powerfully into new career opportunities. Specifically, there are seven reasons board appointments are so popular.
Supplement your income –

the average income o

f private or unlisted NEDs is $41,000 pa. Consulting fees can also often be generated through the relationships formed at board level.

Develop your profile

–

join the 5% of Australians who h

old a board appointment.

Demonstrate strategic success

– Board Appointments evidence \

strategic experience which is fundamentally important for you to be able to evidence in order to drive your executive career.

Broaden your skills – r

egardless of your executive skills a board appointment will develop your governance experience and offer an opportunity to utilise your existing skills more fully by operating at a macro level. This can of course also

be leveraged in your executive career.

Build networks that are

leverageable

– e

ven small organisations have

significant NEDs on their boards. That means that sometimes fairly insignificant board appointments can open up networks with individuals that you would not normally have. These relationships are highly leverageable

.

Provide an opportunity to give back:

Boards offer an opportunity to give back to an industry that has supported you or a business or cause that you are passionate about.

Facilitate more successful retirements

– board roles offer an opportunity to maintain your relevance, contribute and develop new professional relationships.
Start your board career today

For all of these reasons, and many more and regardless of where you are in your career – starting out, considering retirement, wanting to future-proof your career, considering a career change, an experienced executive or wanting some additional income – a board appointment must be part of your career plan and professional development. Now more than ever.
Success means knowing three things
It doesn't matter if you have held a board appointment before or not. It doesn't matter whether you are a CEO, retired or are just starting your career. It doesn't matter what your current job is. It doesn't matter how 'connected' you are… it doesn't matter.
Successful Non-Executive Directors (NEDs) know what matters. They are clear about three things: 1. The organisations they are targeting, 2. Why they should be appointed to the boards of those organisations, and 3. How they will be appointed.
Expect a Board Appointment
Regardless of your level of experience or the scope or scale of your board aspirations NOW is the time to start your board career. If you do then a board appointment within 12 months should be your expectation and far sooner if you do it right. Further, it does not involve cold calling, require any prior board experience and to be successful you don't need to have been a CEO or have a long list of industry connections.
Work smarter and get advice
Finding and gaining Non Executive Director or Advisory Board opportunities is difficult – getting appointed to them even more so. However, regardless of whether you are an experienced Director or just starting your board career, there are some simple things you can do that will: make you more appointable; separate yourself from your competitors and; help you gain the appointment that you want.
The Next Step
There are a couple of ways I can help: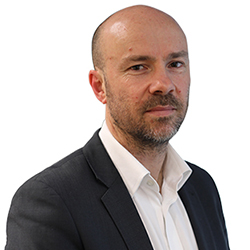 David Schwarz is CEO & Founder of Board Direction – Australia's leading board advertising and non-executive career support firm. He has over a decade of experience of putting people on boards as an international headhunter and a non-executive recruiter and has interviewed over one thousand non-executives and placed hundreds into some of the most significant public, private and NFP roles in the world
Share this article on your favourite platform!