Meet David Schwarz – CEO of Board Direction & Australia's leading board recruitment expert – and learn how you can gain a board appointment within 12 months.
There are many things you can not prepare for in life but gaining a board appointment is not one of them. So, don't wait to find out the hard way what you should have done to achieve your board aspirations. Discover how to find and gain a board appointment and separate yourself from your competitors.
After I attended your breakfast in Melbourne, I have since gained my first Board appointment! You spoke so clearly and helped me to understand how to frame my aspirations, skills and vision in order to gain a Board appointment.
Thank you for the work you do. I'd recommend your breakfast to anyone!
Board appointments are potentially life and career changing. In fact, statistics have shown that people who have Board Directorships in addition to an executive role are: more appointable, earn more, are unemployed less and have better networks and connections. They are also able to future proof their careers better, have more successful retirements and weather unexpected career changes strongly.
However, gaining a board appointment is a highly competitive process despite there being thousands of organisations looking for Non Executive Directors each year. It is particularly difficult if you don't understand the way board appointments are made or how to circumnavigate these 'rules'.
For these reasons and many others, you should attend a Board Search Breakfast.
Book Now
Register today to secure Early Bird ticket prices! PLUS, all breakfast attendees receive a full reimburse for their ticket if they purchase any membership package. David Schwarz (Australia's leading board appointment specialist) presents this event on multiple dates in Sydney, Canberra, Melbourne, Adelaide, Perth and Brisbane. Numbers to each event are strictly limited.
What to Expect
Not only will you, enjoy breakfast and have the opportunity to meet other NED's, but David will share with you how to get the board appointment you want. Specifically, each breakfast focuses on teaching you about how to implement our signature 5 step board appointment plan (below) and the 3 core pillars of a board appointment. The result being, when implemented together,  a board appointment within 12 months.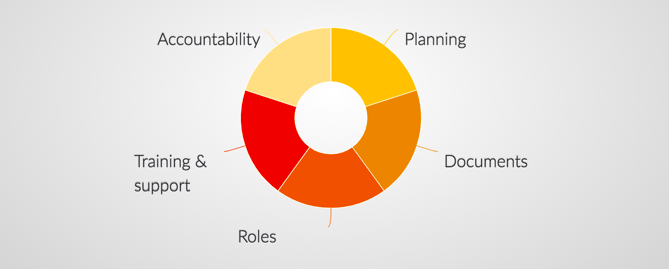 What You Get
In practical terms, you will discover:
⇒ how to FIND board opportunities ⇒ how to GET appointed and ⇒ how to FAST TRACK a board appointment
Specifically, you will learn in practical detail about:
⇒ how to FIND and TARGET organisations  ⇒  the FIVE critical things Chair's look for  ⇒ the FOUR paths to a board appointment and  the must-have DOCUMENTS you need
PLUS all attendees will also receive:
√ the Board Search E-Book – written by David Schwarz the Board Search E-Book written by David Schwarz
√ the Board Search Breakfast Resources Pack including all the templates & advice required for a board appointment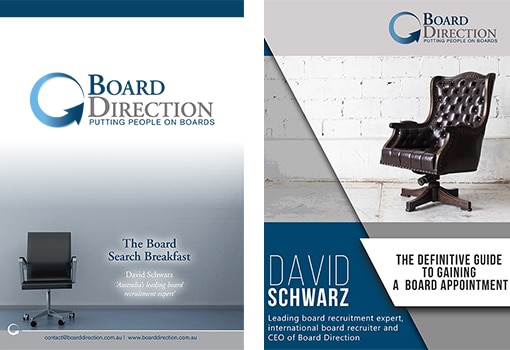 Register to attend today. Early Bird prices are available but our Breakfasts do sell out as places as are limited!