From my experience as a headhunter or recruiter, I can tell you that there are only two ways you are going to engage with a board recruiter as a candidate. Either they are going to call you about a board opportunity, or you will call them. Both require similar but different approaches. This is what I want to outline for you in today's article.
Receiving a call from a Board Recruiter
If a headhunter calls you, then congratulations – you are on their radar. However, this does not mean that the role is yours – far from it. In fact, they might be calling you to get a recommendation for a more appropriate candidate! These can be difficult calls to make. So, whilst many of you may frequently receive these calls, and they can be frustrating, it is essential to try to help and be gracious. Why? Because the more gracious you are (and able to help) the more you will endear yourself to the recruiter; this makes them more likely to remember you and like you enough to call you about an opportunity you might be interested in.
On the assumption then that they are calling you to discuss a potential board opportunity that you might be interested in, then your first response is to listen to what they have to say. Obviously perhaps, but it can be tempting to ask a lot of questions then and there – probably because you want to impress or feel pressured to give them a 'yes' or 'no' on the spot. Whatever the reason, you should resist asking too many questions because you are not necessarily in the position to ask the right ones. In asking the wrong ones, you are likely to do your reputation some harm. Instead, listen and ask them to send you the details and tell them you will call them back – politely, of course. Be prepared to say something like:
'Thank you for the call. I am potentially interested, but I need to do some more research and speak to some colleagues about this opportunity before I commit to an application. What is the closing date for applications, and what do you need by way of an application?
Upon receiving the information, you need to prepare to impress the recruiter because they carry far more influence than you might think.
Making a call to a Board Recruiter
You have seen an opportunity advertised, or someone suggested you speak to a recruiter about an assignment they are working on. You are excited, don't want to miss out, and are eager to get started, so you give them a call. Don't.
You only have one chance to impress. Picking up the phone and saying something like 'can you tell me more about the opportunity is not going to do that. Indeed, it may do the opposite. Wait and research.
Why wait to make the call? / Why tell them you will call them back?
You are about to enter into a highly competitive process potentially (I have run assignments with over 1,000 candidates!) and you have limited chances to separate yourself from your competitors – something you must do! You are unlikely to be able to do that upon hearing about an opportunity for the first time. So you need to prepare to impress.
People often get nervous, taking this approach in fear they are going to get gazumped – one of their competitors will get appointed instead of them because they took time to do their due diligence. However, no one in my experience has lost a board opportunity because they didn't immediately say that they were interested. Moreover, those who do express too much enthusiasm too early risk losing some gravitas – and risking the reputation of the recruiter.
Whether they call you or you call them, standing out from the rest of the applicants is crucial to your success. The best way to do this is through your research.
Research First
Before calling them or calling them back, you need to commence your research – both desk and personal. I can't stress enough how important it is to do this well. I know it will take a little effort, but if you don't do it, then, in a competitive environment, you will suffer in comparison. This will mean you get appointed far less frequently and the time you spend writing applications and (if you make it) being interviewed will more often than not be wasted.
The research that I am speaking about is more than Google searches or reading company reports. It means researching the board and the organisation in detail and doing more than your competitors will. In doing so, you will be able to be better informed, more connected, write more robust applications and have far more compelling interviews.
Once you have done your research – over a couple of days – then call the recruiter.
Make the Call
Having researched thoroughly, you will know whether the opportunity is for you or not. If it is not for you, then try to be helpful and recommend others who might be interested in the position. It is a good habit to get into and will endear you to the recruiter and the referee, both of whom, in the future, may contact you about similar roles.
If your response is "yes, tell me more," then you should call the recruiter beginning the conversation reflecting the research you have done, what you understand the issues are speaking to their stakeholders and ask genuine and meaningful questions that are going to support your ability to be appointed.
In doing this well, you are going to provide the all-important comfort that the recruiter needs to have in you to recommend you to their client – above your competitors.
Where to from here?
Dealing with board recruiters and headhunters is just one obstacle you may come across in your pursuit of a board career. Trust me there are many more and I cover most of them in my online Board Appointment Training Series. The training series is included in the Executive Membership Package.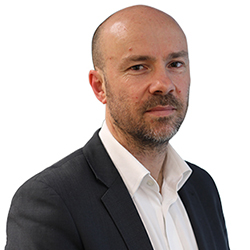 David Schwarz is CEO & Founder of Board Direction – Australia's leading board advertising and non-executive career support firm. He has over a decade of experience of putting people on boards as an international headhunter and a non-executive recruiter and has interviewed over one thousand non-executives and placed hundreds into some of the most significant public, private and NFP roles in the world
Share this article on your favourite platform!