The 2021 Board Diversity Index has just been released. The survey of the ASX 300, published by Watermark and the Governance Institute of Australia, shows that many trends are changing when it comes to board diversity in Australia. Here is a summary of some of their findings and our thoughts on what this means from a board appointment perspective.
Gender Diversity on Australian Boards
In 2021, Australian ASX 300 boards passed the female 30% representation benchmark for the first time. The Australian Institute of Company Directors (AICD) recently released Gender Diversity Report for 1Q 2021. AICD reports: "Women now occupy 32.9% of ASX 200 board positions and 30.8% of ASX 300 positions, as at 28 February 2021." Moreover, the AICD adds, roughly 46% of newly appointed directors to the ASX 200 in January and February of this year were women. The same figure for ASX 300 was just over 52%.
It is predicted that there will be no ASX 300 companies without a female director by 2026.
Cultural Diversity of Australian Directors
90% of ASX 300 Directors are Anglo-Celtic, just 7.5% are non-European and 2.5% are European. Change in board composition on the measure of Cultural Diversity is moderate at best. It is predicted that non-Anglo-Celtic Directors will increase in number to reflect the diversity of the population.
Director Skills and Experience
Accounting, finance and legal experience remain the mainstay skill sets represented on Australian boards. It is worth noting however that this figure is on the decrease. It is predicted that by 2030 directors with Accounting/Finance backgrounds will make up only 30% of boards, a figure which will endure indefinitely.
The importance of the Resources Sector to the Australian economy is reflected in a steadily rising representation at the board table with Mining/Energy/Resources experience up 5.2% in 5 years. Another positive trend has seen those with Technology, Healthcare and Property experience starting to entrench themselves at board level.
Interestingly, well less than 50% of Directors have any Governance Qualifications. This substantiates what I tell my clients, "A governance qualification should make you a better director, but I will not get you a board appointment".
Age Diversity of Australian Directors
The average age of ASX 300 Directors is 60.1 years old, with a minimal age difference between the genders. For Men specifically, it is 61.5 and for women, it is 57.1. These figures have not changed much in recent years and are unlikely to in the near future, though the average age of female directors is likely to increase.
Board Tenure
65.2% of board directors and 72.5% of board chairs have tenures of less than 10 years. These figures have changed very little, particularly for chairs. It is predicted that "old school club" board directors and/or chairs that sit on the same board for more than 15 years will become an endangered species.
"White, male and stale" is on the way out, but what does this mean for you?
Gaining a board appointment has always been competitive whether you are male or female, young or old, a lawyer or a marketer. Even if you are statistically very appointable, you still need to work harder to articulate your value over more diverse or experienced candidates.
Whilst this diversity study is useful, it is important to remember that it is representative of only the ASX300 companies and is unlikely to be reflective of the wider NED community.
What these findings do reflect is that, anecdotally, we are seeing board appointments change. It seems to many that the 'old guard' of NEDs are stepping down and being replaced by new NEDs with different skills, experience and demographics to meet the demands of changing business environments.
This is somewhat supported by the predictions made in this diversity study:
Finance and Accounting skills are decreasing at board level seeing the rise of Technology, Healthcare and Property experience. 

Future focus on marketing and branding experience in particular along with change management experience.

Tenures of existing board directors will continue to decrease

The number of non – Anglo-Celtic board directors will continue to increase
To download your copy of the 2021 Board Diversity Index visit:https://www.watermarksearch.com.au/2021-board-diversity-index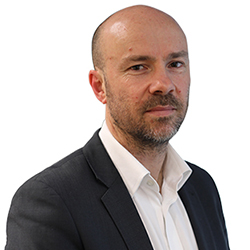 David Schwarz is CEO & Founder of Board Direction – Australia's leading board advertising and non-executive career support firm. He has over a decade of experience of putting people on boards as an international headhunter and a non-executive recruiter and has interviewed over one thousand non-executives and placed hundreds into some of the most significant public, private and NFP roles in the world
Share this article on your favourite platform!