I have probably received 1000+ phone calls from prospective board candidates in my time. The vast majority say something like "I just saw your advertisement. Can you tell me more?"
In a competitive exercise where you are one of perhaps hundreds of applying you can not afford to introduce yourself like this. Whilst functional it says a couple of things about you and your candidacy – but namely that you are the same as most others applying and as such it makes you completely forgettable. This is UNACCEPTABLE.
Instead, when making the call your ultimate goal will be for the recruiter to remember you for positive reasons. If you have done some research and prepared for the call then this will be a fairly simple task. In fact, just doing a little research and explaining what it is you have found out, will separate you from the vast vast majority who did nothing.
Another advantage to making an informed phone call is that you will be able to determine whether this opportunity is really for you. Thereby saving you time and effort.
In a previous article I explained that, when you are using advertisements to find a board role, you need to do proper research before contacting the advertiser. So by now, I hope you have started doing the research you need to do.
Once you have done your research you should then, and only then, call the recruiter. You might be tempted to think that this call is not a big deal, but it is. It could be the difference between being appointed or not. Treat it as though you were speaking with the appointing Chair himself.
Most people would begin this call with:
'Hi I am X, can you tell me about the role I saw advertised?'
However, because you have the strength of your research behind you, you can begin the call with:
'Hello My name is X. I saw role X advertised. I have spoken with Y, visited Z and from my research, I understand that XYZ are possible issues for Organisation X. I was hoping that you might be able to tell me if this is correct and, if I tell you a little about myself, whether you think my background would warrant an application.'
I trust that you can see that these two approaches are worlds apart!
You should also ask the basic questions like:
What they expect by way of an application
What the closing date is
And, whilst you will be well researched, you should also ask:
about what information they might have that is not publicly available.
Of course, the opportunity might not be for you. If this is the case, then you want to know before putting in the effort to apply. Here, it is important to genuinely give them permission to say 'no'. This is hard for them to do but it is important information for you to have, so try hard to put them at ease.
If indeed the opportunity is not for you, then you should try to introduce others. Be as helpful as you can in the knowledge that you will be building a relationship that might pay off in future. This way you will also be connecting yourself in with the recruiting organisation – one that you are passionate about.
Why this approach works when using advertisements
This approach has various benefits:
99% of people don't do this level of research – so you separate yourself from the pack.
You will quickly demonstrate you are intelligent, proactive and impressive – further separating yourself from the pack.
You become memorable – so when the recruiter comes to present a list of potential candidates to their client, they can easily speak warmly, and from memory, about you rather than regurgitating your CV.
You will gain better information about the role which you can then reference in an application.
You will write a better application and/or cover letter with details that are targeted to what their current issues are.
Finally, you will begin the process of daring them not to see you.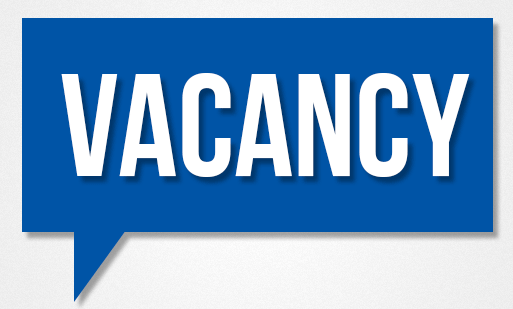 Board Direction advertises the widest range of board vacancies in Australia and New Zealand. When you sign up for a Board Direction Membership, you get automatic access to all these vacancies. To give our members a competitive advantage, they are able to access full details about these vacancies, including contact and application details. But more than that, depending on the membership package you choose, you also receive a host of other services and benefits. Have a look!
About the Author
David Schwarz is CEO & Founder of Board Direction – Australia's leading board advertising and non-executive career support firm. He has over a decade of experience of putting people on boards as an international headhunter and a non-executive recruiter and has interviewed over one thousand non-executives and placed hundreds into some of the most significant public, private and NFP roles in the world. He has been described as Australia's leading board recruitment expert, is a published author, a regular speaker on the board appointment process and runs Board Search Masterclasses across Australia. He is one of Australia's Top 10 LinkedIn users with over 29,000 connections. Email: ua.mo1701621536c.noi1701621536tceri1701621536ddrao1701621536b@tca1701621536tnoC1701621536