At some point in your board search you might find yourself looking at an advertisement for a board role that seems perfect for you. Your first instinct is to grab the phone and immediately make that call. Is it important that you contact the advertiser when you see an advertisement for a board vacancy? Is it the right thing to do?
I have mentioned before that research have shown that Board members are appointed in four ways:
In this article, I want to focus on the 10% of board placements that are done via advertisements. At some point during your search for a board seat you will likely come across a board vacancy that is advertised by an executive search firm.
If you see one of these advertisements, your first instinct will probably be to immediately contact the advertiser about the opportunity. This instinct is something you should fight.
If you do this, you will be one of many people giving them a call and if you have only just seen the opportunity, you will probably not be in a position where you can positively stand out from others that are calling. Because this is going to be a highly competitive process with potentially hundreds applying, you cannot afford to be 'just another candidate'.
Therefore, you need to pause and consider the role that is advertised and do a good deal of research before you give the recruiter a call. No matter how appropriate you feel the role is for you, it is going to be the research that will truly separate yourself from your competitors. It is going to be this research that is going to give the recruiter the confidence to recommend you wholeheartedly to their client – an incredibly powerful thing for them to do on your behalf.
The research you should do before you contact the advertiser
You should start by researching the opportunity in detail: 
What makes this company different? What are their unique selling points – what differentiates them from their competitors?
What products and services do they offer?
Who are their clients/stakeholders?
Where are they based and where do they do business? Research the company size, location and business catchment area.
Then research the Board:
Who are the board members, the Chair and past board members?
What are their values and ethos and do they fit with your approach?
Find commonalities with them.
 Research the macro environment:
Here you will likely focus on discovering the organisations competitors and the macro economic conditions that affect them.
You should also consider both small and capital P political issues, as well as regulatory issues that may affect the business now and in future.
Of course, research the role itself:
What are the typical activities and the skills required of board members?
What skills gaps are missing on the Board?
Why is there currently a vacancy in the first place?
Whilst valuable, by conducting this sort research you will be putting yourself in the middle of the pack of prospective board candidates and this is just not something you can afford to do in a competitive board appointment environment.
To change this, what you need to do to set yourself apart, is your personal research. What I recommend is:
That you do some 'mystery shopping' – visit the organisation, use their product, test their service, etc.
Speak to people connected to or familiar with the organisation that is advertising – speak to related organisations, stakeholder organisation, even competing organisations. Don't be afraid to speak with board members of these sorts of organisations too.
Whilst initially daunting, I hope that this sort of approach will seem genuine and valuable. If you do it, your effort will never go unrewarded because this level of research is something that will continue to separate you from other applicants throughout the process.
The added bonus is that, when done well, you present yourself as a proactive, intelligent and motivated individual to other significant people in the industry – and your reputation will spread.
The worst that can happen is that you gain a better reputation and the best thing is that you may also stumble upon other board opportunities.
In the next article I will go into detail about what you have to say when you contact the advertiser.
Board Direction helps you fast track your appointment as non-executive director. Click here to find out more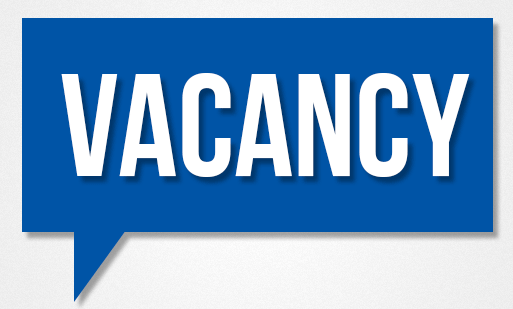 Board Direction advertises the widest range of board vacancies in Australia and New Zealand. When you sign up for a Board Direction Membership, you get automatic access to all these vacancies. To give our members a competitive advantage, they are able to access full details about these vacancies, including contact and application details.
About the Author
David Schwarz is CEO & Founder of Board Direction – Australia's leading board advertising and non-executive career support firm. He has over a decade of experience of putting people on boards as an international headhunter and a non-executive recruiter and has interviewed over one thousand non-executives and placed hundreds into some of the most significant public, private and NFP roles in the world. He has been described as Australia's leading board recruitment expert, is a published author, a regular speaker on the board appointment process and runs Board Search Masterclasses across Australia. He is one of Australia's Top 10 LinkedIn users with over 29,000 connections. Email: ua.mo1701186403c.noi1701186403tceri1701186403ddrao1701186403b@tca1701186403tnoC1701186403