The question of board diversity is one that tends to come up often in discussions surrounding the appointment of new board members but the conversation often stalls around the topic of gender diversity and prior governance experience.
Did you know that there are in fact 6 strands of diversity?
I outline them below. However, what is important is not what they are but rather your being able to define what your point of diversity is and WHY it is valuable at board level. This is critical to your success in gaining a board appointment.
In an article that appeared recently in The Australian, statistics revealed that, historically, you have a much better chance of being successfully appointed to a board if you are white, male, over 60 and already sit on multiple boards. However, things are changing – I read recently that 53% of board appointments are male – which is great news.
I hazard a guess that no one wants to, or should, be appointed to a board because of their gender. So, this begs the question – if not gender diversity what is it that will get you appointed?
The Statistics, According to ACSI
ACSI's recent annual survey of the composition of top ASX boards, revealed the following:
The average director of an ASX 100 company is male.
The average age of non-executive directors is 63.8.
The average non-executive director of an ASX 100 company receives a fee of $200,000+ per year.
The Chair of an average ASX 100 company receives a fee of $450,000+ per year.
Banking & Finance is one of the main sources of company directors.
The trend is for directors to sit on more than one board: 105 directors account for a third of all ASX 100 board seats.
Board Diversity is a Much Broader Question than Just Gender
Board Diversity has been proven to increase the performance of boards and the organisations they represent. As such, it is one of those phrases that occupies the minds of Chairs but often stalls around:
What does board diversity in reality mean?
What are the risks involved in board diversity?
What should the gender balance on a board be?
Whilst there is currently a strong push for gender diversity on boards, this is just one of the 6 strands of diversity.
They are:
Gender
Race
Religion
Age
Sexuality/Transgender
Disability
I outline these elements only to point out that diversity is broad. As such, there is a strong chance that you will bring some diversity to a board appointment conversation. It may take some thinking, but when thinking about what drives chairs to make an appointment, you need to be able to articulate how your 'diversity' will contribute to the board, while still adhering to the cultural fit of the company.
What I am trying to get at here is that you are diverse – perhaps not in a traditional sense (particularly if you are a male of a certain colour and age and race), but you do bring diversity. However, you need to know what it is and why it is a compelling reason for you to be appointed. As such, with diverse boards being proven to deliver better outcomes for organisations, you have the opportunity to frame any diversity you bring as a good thing and one that is of value to the board – and you need to do it more powerfully than your competitors regardless of their sex.
Do you need a board appointment to gain a board appointment? It helps but things are changing.
According to ACSI chief executive Louise Davidson, the research showed there was a trend for directors to sit on multiple boards.
Multiple directorships abound, with 105 people accounting for a third of all ASX 100 board seats. This highlights the challenge of expanding the director gene pool. ACSI's review of new appointments shows that half of all directors appointed to ASX 100 companies already sit on another ASX 100 board.
As the figures show, the gene pool for ASX NEDs is very small, a sure-fire enemy of board diversity. With multiple directorships we run the risk of seeing the same faces from that very small gene pool on most boards. In order for us to see more diversity on boards, this needs to change.
However, I completely get why Chairs appoint Directors from similar (ASX) organisations. They, after all, want to have proven people on their boards whom other Directors vouch for. In the end it de-risks their appointment, secures a Chair's reputation and will often be supported by internal and external stakeholders or investors.
The board appointment process is becoming increasingly egalitarian.
The fact that the gene pool for directorships is quite small, doesn't mean that all is lost for the aspiring director looking to be appointed to his/her first board role. In fact, according to HarveyNash's Board Survey the influence of the old school ties may be fading they found…
'Two-thirds of respondents weren't known to the organisation where they secured their most recent appointment and two-thirds went through a formal recruitment process'
You need to know what you offer, what your point of diversity is and why it is valuable at board level.
According to a study by Russell Reynolds Associates you can use the question of diversity on boards to your advantage. And it's not only gender diversity that matters; you can point out all of your diverse attributes that will make you a more desirable candidate than anyone with multiple directorships, thus expanding that gene pool. As their study puts it:
Diversity of perspective does matter. Having a broad range of collective attributes, rather than overlapping or redundant qualities, helps the board significantly in fulfilling its responsibilities of providing good corporate governance and strategic oversight. Boards that can collectively draw upon a broad assortment of competencies, priorities and insights are an invaluable resource for CEOs and senior management teams working in complex business environments with wide-ranging, multiple constituencies. Diversity of perspective leads to more innovation, better risk management, and stronger connections with customers, employees and business partners. While tremendous progress has been made, there is significant work yet to be done.
Even if you have past board experience the key is to not only focus on it alone. Regardless of your level of experience it is essential that you can make your case as to what attributes you bring to the table and how they will enhance the overall profile of the board. Here it is essential that you look at how your attributes differ from those of other board members and highlight those qualities and attributes.
As an example, here was some feedback I received on this topic…
"Good advice David. And I concur in that it is incredibly competitive now including NFP Boards. In recruiting to Board positions, I have to agree I am now more attracted by previous Board experience given the demands and challenges on NEDs. However I am happy to have a mix and have recently recruited some senior executives without Board experience but whom had absolutely the right skill set, and alignment to the values of the organisation. I spend quite some time getting to know prospective directors to really gain a sense of Board "fit". Candidates should expect a fair few coffees and informal chat which is about getting to know the person too. A CEO should be able to claim Board experience where they are likely to have been reporting to a Board for years, overseeing Board reports, calendar, liaising with the Chair, and having a good understanding of a director's mindset." Melanie Raymond: Chairman, Youth Projects, Chair, Inter-Government Working GP, Director, Good Cycles, Chair, Company Directors NFP
How To Highlight Your Contribution and Diversity?
First things first, you need a board CV that properly articulates what you offer – from a board perspective. In some ways the end product is irrelevant – it is the process of articulating your offer that is invaluable. Once you have one you need to be able to create a compelling Cover Letter. The content of both will inform any formal or informal conversations you have regarding your appointment. To really nail your approach and increase your chances of being appointed you must do proper research. I would go as far to say that if you don't do this you will not be able to properly articulate why your element of diversity is enough to get you appointed.
But don't stop there. When preparing for your interview, know what your point of difference is and why it is valuable (remember just because you are a female or male is not enough) to the board. Even if the question about diversity doesn't come up during an interview you can be sure it is being considered so, highlight your offering when they ask you if there is anything else you would like to bring to the board's attention.
In Closing
You don't have to hide the fact that you don't have previous directorships. If you are well prepared for the application process and make a case for your contribution to board diversity, you will be able to separate yourself from your competitors and 'dare them not to appoint you'.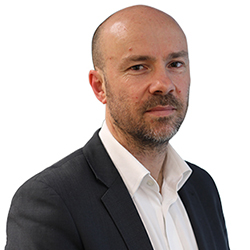 David Schwarz is CEO & Founder of Board Direction – Australia's leading board advertising and non-executive career support firm. He has over a decade of experience of putting people on boards as an international headhunter and a non-executive recruiter and has interviewed over one thousand non-executives and placed hundreds into some of the most significant public, private and NFP roles in the world
Share this article on your favourite platform!