A successful board interview is an exercise in providing succinct but powerful responses that evidence your success. After interviewing countless board candidates, I have put together some common mistakes that you should avoid. Even good candidates won't be appointed because of some common mistakes. 
The Common Board Interview Mistakes
Lack of preparation
The most common board interview mistake is being underprepared. So, if you haven't heard me say it already – preparation is absolutely key.
Over answering
The second biggest interview mistake is that candidates often speak too much. This is usually because they are nervous or because they think they won't get appointed unless they tell the interviewer absolutely everything they have done. Over answering is not in itself a killer but it does impact your appointability. Boards meetings don't run forever so the ability to succinctly get your point across is important. Over answering does not provide the confidence that you can do this. 
Look for cues. You will know if this is you when the interviewer stops writing notes and puts their pen down. At this point just stop talking! Just stop. 
Under answering
Another poor board interview aggregation is candidates assuming people have memorised the content of their CV therefore and not providing sufficient detail when required. This is not uncommon and results in the candidate seeming aloof or arrogant. Make sure you provide examples of what you have done and why it was successful. You need to come across as informed and engaged.
You can avoid over and under answering by knowing the 6 types of interview questions you are likely to be asked.
Presenting poorly
There are a number of personal traits that candidates that can negatively impact your appointability. Traits like bad posture or poor clothing selection can negatively influence the outcome of a board interview. Many might say that this should not matter. However, if you consider how important reputation is for both the Chair and the recruiting individual/organisation, you will understand why it counts more than you might think. If your clothing does not reflect positively, then you risk the reputation of those who might appoint you. If this is the case, they simply can't recommend you to be appointed. 
As an example, one of the boards I was recruiting for interviewed a woman who wore a dress with revealing cleavage. It led to a comment from one of the (female) board members about the appropriateness of her outfit. This was enough in the end for them to choose one of the other candidates over her. In another example, I was involved in an interview with a gentleman who clearly had lost A LOT of weight. He looked good but his old suit looked ridiculous on him. It meant that he was less recommendable than other equally qualified candidates. In a competitive environment, this was enough for the panel to select someone else. 
Preparation & Articulation is not everything
Just providing succinct and compelling responses that evidence your value at board level won't guarantee an appointment.
Whilst a successful board interview will often find its basis in: strong preparation, being well researched and being able to articulate your success, it is not the whole story. It is equally important that you are can demonstrate a strong cultural fit and genuine passion that impress the chair.
If you are concerned about any of these common board interview mistakes, I highly recommend you conduct a mock interview with a professional who is not afraid of giving you their honest feedback.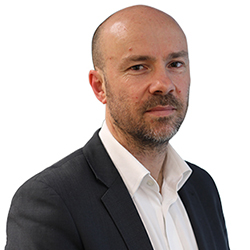 David Schwarz is CEO & Founder of Board Direction – Australia's leading board advertising and non-executive career support firm. He has over a decade of experience of putting people on boards as an international headhunter and a non-executive recruiter and has interviewed over one thousand non-executives and placed hundreds into some of the most significant public, private and NFP roles in the world
Share this article on your favourite platform!