This is the 2nd article on the essential research you need to do to gain a board appointment. It complements the first one I have written on online research. This is the article that delves into the detail about what you need to do next. This is the missing link that will almost certainly take you from one of many qualified candidates to the one that is appointed. I am serious. The information in this article should transform the way you go about researching your board application in preparation for an interview, a written application or even an 'informal' chat with a Chair. I term the level of research I recommend doing as 'Personal Research' – there is probably a more exciting title for it but for now 'Personal Research' it is.
So what does this personal research entail? Despite its' somewhat bland title "Personal Research' is actually really exciting and when done properly will infiltrate every aspect of your board search process and truly 'dare them not to appoint you'.
A quick caveat
The level of research I recommend here might make you a little uncomfortable as for many it will be out of your comfort zone. However, out of your comfort zone is where many board roles reside – so it is important to push yourself! Others, might see what I recommend as being a 'bit over the top'. I get that – it is a lot of work – but gaining a board appointment is a highly competitive exercise which, if you are serious about, you need to put serious effort into achieving.
Everyone expects you to do online research. Most applicants will at least view information about the company that is available on the internet twice during their board application process. The power of your online research should not be underestimated, but it will not differentiate you from any other applicant. Online or desk based research should be treated as a launch pad for more research – and this is where the hard work begins. This is where the personal research you do will set you apart from all the other candidates lining up for the same role.
Doing Personal Research
Personal Research is a term I use to describe the research and information you gather in ways other than using online resources. This means leaving your computer and experiencing in person what the organisation does. Your personal research is what will separate you from other applicants and really begin to dare them not to appoint you.
The reason it is so effective, is because so few candidates do it. It shows a proactive approach to gaining an understanding of the organisation and its needs. This will begin to demonstrate to the Chair that you won't be a risk to the board's fragile ecosystem, since your intelligence and proactive problem solving attitude can be utilized to advantage the board and the organisation it operates in.
As a board recruiter, I have seen time and time again that a favourite or known candidate with deep personal connections to the board who was expected to be appointed, was upstaged by an unknown candidate because of the amount of personal research conducted by that candidate. Add this to a candidate's ability to meet the basic selection criteria and you have a Chair satisfied that you are the perfect candidate for the role.
I group personal research into 2 activities:
Kick the tyres
Speak to people
Kick the tyres
Strong candidates visit the organisation in person and do some 'mystery shopping'.
If the organisation has a public presence like a shop, hotel, leisure facility or bank, they visit some of their branches to get a real feel for what they do.
If the organisation makes a product that is sold in supermarkets or stores, they go and look at the products, who they are competing with and what the branding is like?
If the organisation advertises, they check magazines, television ads and billboards to consider the organisation's target market and the efficacy of their marketing.
A strong candidate will experience the organisation's customer service, which means buying a product and testing the contact or administrative services.
Speak to people
Speaking to people connected to or familiar with the organisation will provide you with a myriad of information that you can use to show the Chair or Nominations Committee that you are the right person for the job.
Researching your application in this way is a great excuse to speak to peers of the organisation. Don't be afraid to do it. This is a significant role and the people that you speak to are likely to want to know you – particularly if you get appointed. When you get appointed you will carry the same gravitas as the connections you always wanted to know – leverage this. Find out who sits on the boards of stakeholder organisations, who are their CEO's and who are the stakeholder's stakeholders. Write a list of names and then work your way through it.
Introduce yourself by saying something like, "I am currently considering putting in an application for a Non-Executive role for Company X. Would you mind if I asked you a couple of questions?"
This type of approach might seem daunting but it will hopefully seem genuine and valuable. It will be hard work but your effort will not go unrewarded. Since this level of personal research is not easy to do, it will be something most candidates will steer away from, separating you from other applicants throughout the appointment process.
Even the thought of doing this level of research intimidates most people but I can assure you that you will be glad every time you do it. By talking to these industry insiders, you will gain details that you just wouldn't have been able to find with an online search or even with your mystery shopping expedition. The language they use, the industry acronyms and the further connections that you can gain from these conversations, are simply invaluable in a board application context.
Believe me, doing personal research will quickly spread the word in the industry that you are a proactive, intelligent and motivated individual. There is no end to the advantages you could gain from these interactions. The worst that can happen is that you gain a better reputation and the best thing is that you could stumble upon other board opportunities.
Just two things to do?
As you will have noted, whilst you have two 'activities' to do. Both are essential. However, the level of effort to do them both is considerable – both in terms of time and dedication.
Some people worry about doing this level of research, afraid that they will be seen as abusing the application process or that people will be talking about them.
The first point is a valid one. You certainly do not want to be seen to be unfairly influencing the appointment decision. This can be overcome if you approach those you speak with, with a clear desire to inform yourself about the role/organisation rather than seeking to influence the decision-making process. If you are genuine about this, you will be overwhelmed with support. Getting people to talk about you is a positive during the board application process. You want to be front of mind, as it gives you an advantage during the shortlisting and interview stage. So, the second issue should be of no concern to you. Having people speak warmly about you will make you a known quantity and less of a perceived risk to the Chair.
Remember, the whole point of doing this level of research is to separate yourself from your competitors. If you do your personal research properly and represent yourself well, you will be represented well. Your level of research and authenticity will speak volumes. Further, I can almost guarantee that your competitors will not go to this level of effort.
Remember, there is no silver bullet when it comes to gaining a board appointment so you need to do everything you can to separate yourself from your competitors.
Board Direction helps you fast track your appointment as non-executive director. Click here to find out more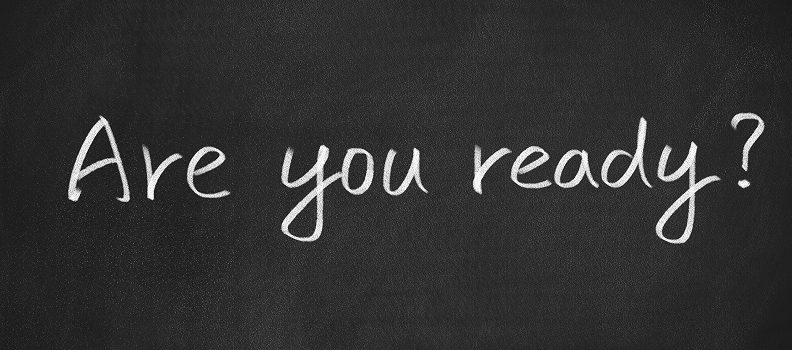 Of all the steps you can take to ensure your successful journey to a board career, joining Board Direction is the best decision you can make. Becoming a member of Board Direction allows you full access to the most comprehensive list of board vacancies, entry into our NED Directory to make it easy for boards to find you and depending on the membership package you choose, you will receive a bespoke Board CV, an effective LinkedIn profile, entry to our Board Search Masterclasses, the Board Appointments book, Board Application Reviews and much more.
About the Author
David Schwarz is CEO & Founder of Board Direction – Australia's leading board advertising and non-executive career support firm. He has over a decade of experience of putting people on boards as an international headhunter and a non-executive recruiter and has interviewed over one thousand non-executives and placed hundreds into some of the most significant public, private and NFP roles in the world. He has been described as Australia's leading board recruitment expert, is a published author, a regular speaker on the board appointment process and runs Board Search Masterclasses across Australia. He is one of Australia's Top 10 LinkedIn users with over 29,000 connections. Email: ua.mo1660067491c.noi1660067491tceri1660067491ddrao1660067491b@tca1660067491tnoC1660067491