Board CV writing is a skill that not everyone has (or wants!) and one I have developed over many years as a board recruiter and NED Career Coach. Indeed, I have written over 3,000 for my clients. Today I want to take you through, in more detail, the steps that will help you write an excellent and compelling Board CV that will dare them not to appoint you – or at least interview you.
First, focus on your board-level success  
This is where most people go wrong most often. They focus on their executive successes and are unable to define their value at board level. Don't get me wrong; your executive successes are fundamentally important but if you focus on them alone you will be suggesting to the reader that you are an executive and not a board member. Instead, what you have to do is articulate how your experience as an executive is valuable at board level. 
Always include a board profile
You need to include your board profile. If you haven't yet written one, you need to write this immediately. In essence, this section briefly summarises your board or committee experience (either as an executive or non-executive) and how long you have been working with or on boards. Don't make any aspirational statements. Also, make sure to add any relevant qualifications or extra-professional successes you have had – particularly ones focused on governance.
Evidence your success at board level
The next section includes a list of your Board & Executive Successes. Although it will replicate some of the content in the following section it is important to include, as you want to highlight these. 
Next, list all of your Non-Executive & Committee Experience if you have any 
Do it in descending order, starting with your most recent role. Do not limit your examples to just formal non-executive directorships. You can legitimately include sub-committee or committee memberships and other formal responsibilities that have a strategic or governance perspective.
Under each example, as a board member, you should provide a list of:
The sub-committee positions you have held – for example, audit, governance, remuneration or nominations committees.
The key responsibilities you held as part of the board.  
Include some demonstrable evidence of success at board level. When providing evidence of success, be specific and try not to make statements that you cannot support with evidence.
If you haven't had any board or committee experience, you should not include this section or combine it with the section below. Once you have gained your first appointment, you can insert it.
Board-level experience or lack of board experience
The next section provides a bridge between your independent board experience and executive experience. It is particularly useful for individuals who do not have formal NED or Board/Committee experience. The operative word here is 'level' – that means your experience working with and on boards in an executive capacity.
Regardless of the level of experience you have had, here is the place to include the executive committee or executive board roles you have held as part of an executive role. For example, if you were a CEO but also sat on the board or reported to the board, then this is the place to include it. If you were an executive director or MD but also sat on a management committee, then include it here. Likewise, if you sat on a policy, a program or an audit committee (or the like), then include it here too.
If you have no formal board experience, then this is the space to work on – it can be relatively easy to gain an internal committee role as opposed to an external board role, so it can be a good way to demonstrate having some governance experience. Again, if this section is not relevant to you, then it can be removed.
Following is your Executive Experience
This section lists, again in descending order, your executive career roles.
Whilst you might be tempted to cut and paste this entirely from your executive CV, you should first edit it. You need to strip all the context and minutiae out of your CV. Focus on your successes and your strategic success. Include some demonstrable evidence of success as an executive in the organisation, including statistics or numerical evidence. In the context of applying for a board role, the reader is going to be interested in your governance, strategic and macro experience. You should not include the level of detail about what you do on a day to day basis in this section.
Your Qualifications, Memberships & Extra-Professional Activities
Next, you need to list both your tertiary qualifications and any professional development you might have undertaken. This is straightforward but also important, as boards are looking for both experienced and qualified directors.
After your qualifications, you should list your professional memberships, special interest groups, languages spoken or relevant personal activities that might positively impact on a board appointment. The list of memberships that you have might include memberships to Governance or professional bodies.
Also, list extra-professional activities and personal interests. Extra professional activities are things that you have done outside of your professional life but are not purely social. For example, you may have presented at conferences, written papers, been invited as an industry expert to contribute or have been given an award. These can all be included in this section.
Include, briefly, a little of your personal life – what you enjoy doing outside of work. This section alone is unlikely to get you appointed but it is always read and it is possible to gain a connection with the reader that might work in your favour.
Include Referees 
The last section lists your referees' names. We include them here as they can influence a board when deciding to appoint or interview you. For your referees to realistically make a difference to your appointability, they should ideally be at board level and ideally a Chair. Having said that, any high-profile individual who can vouch for you can be a valuable referee.
I recommend never including the contact details of your referees as you don't want anyone to speak to them prior to you getting their permission. If you put the name of a referee on your CV, you should assume that they will likely be spoken to informally about you.
How can we help?
I can not stress enough how important your Board Profile and Board CV is, regardless of who you are submitting it to. If you are struggling to put pen to paper or not making the shortlist, my personal Board Writing CV service is included in most of our Member Packages.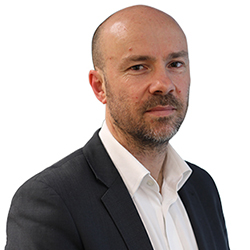 David Schwarz is CEO & Founder of Board Direction – Australia's leading board advertising and non-executive career support firm. He has over a decade of experience of putting people on boards as an international headhunter and a non-executive recruiter and has interviewed over one thousand non-executives and placed hundreds into some of the most significant public, private and NFP roles in the world
Share this article on your favourite platform!