I must have seen and reviewed over 10,000 board applications and CVs during my time as a board recruiter. Candidates often submitted executive CVs rather than a NED or Board CVs when applying for board roles. As a  busy recruiter, it was an easy place to start the cull. Here I will share my insider advice on writing a successful Board CV.
A Board CV is different from an Executive CV
An Executive CV is tailored to an executive role. At a macro level, it is crafted to gain an executive role and will use the language, aspirations and referees required to do that. An executive CV focuses on the executive duties required (the ones and zeros of your day job if you like) rather than the more strategic elements required at board level. Additionally, the successes that are included in an executive CV, will likely highlight your ability to achieve success as an individual rather than an individual as part of a board. Instead, you need to focus on your value at board level (more on that to come in my next article).
Sometimes people with Executive CVs are appointed to boards regardless of their documents. However, each time I received an inappropriate CV I registered a few things – things that concerned me and impacted on my ability to grade them positively or recommend them wholeheartedly to my client.
Intent: It told me that they were not entirely serious about gaining a board appointment – or at least less serious than their competitors.
Arrogance: It suggested that they didn't think they needed one. That everything needed was already in their executive CV.
Lazy: That they were perhaps not as motivated as others who had gone to the trouble of writing a dedicated board CV.
Risk: It told me that they had not given proper consideration to how being an executive differed from being a non-executive.
The Framework for a Board CV
1) Readability
Firstly, to state the obvious, you must ensure that all your Board CVs are readable. If they are not readable, then they are unlikely to be read. That means that even if you include strong and clear successes within the document, there is a chance that they will be overlooked because they are too hard to find.
Two things to implement immediately. 1. Use a font no smaller than 11pt. and 2. Use Helvetica font (a study I read suggested this was the easiest one to use – I am using it here.)
2) Length
I am not sure how many times I have been asked about the appropriate length of a board CV. My answer is always the same; I have never excluded someone from a recruitment process because their CV was too long. However, I have excluded them if their CV was too long and unreadable.
So, focus on making it readable. Take out the lazy words and content that does not support your application to become a NED.
Having said that, some recruiters insist on a CV no more than 2 pages and some NEDs insist on seeing CVs no longer than one page. If this is the case, your CV is simple to write. Include a board profile and list your roles and experience. That is pretty much all you can do in the space required.
3) Photo?
There is some divide as to whether to include a photo of yourself on your CV or not. It is ultimately your call. However, I religiously remove them from the CVs I write for my members. I do so because people spend too much time looking at your photo and not enough time considering the content. Further, photo's, whilst looking great on your computer, have a tendency not to translate well to paper, so your beautifully taken photo can very easily end up making you look like a smudged monster. Beyond this your photo will bring unintended connotations – perhaps you look like the reader's/decision maker's daughter (too young), father (too old), ex-wife (they don't get on anymore), old boss (he was a jerk), too pretty, too ugly… you get the idea. It is just not worth the risk. In the end, I think it is just safer to remove your photo.
4) Title
Creating a CV is an exercise in succinct writing. So, don't begin with Board CV, CV, Curriculum Vitae or any such headings, as the reader already knows what the document is. Instead, just start with your name – I like to bold it and make it larger than the surrounding text so it is easily read. Post nominals are ok, but usually, only the ones that are relevant, for example, GAICD or FGIA.
5) Address & Contact Details
Then you should include your contact details. These need to be easily accessible so that the busy director, Chair or recruiter doesn't have to work hard to reach you. If they can't find a way to easily contact you, it may just be enough for them to call someone else first. Include your mobile number, your email address, a link to your LinkedIn profile and your residential address – the latter because people take comfort in local candidates or the details. You needn't put in your full address if you don't want to. However, I do recommend at the very least you name the city and/or suburb you reside in – it provides some comfort to the reader.
How can we help?
I can not stress enough how important your Board Profile and Board CV is, regardless of who you are submitting it to. If you are struggling to put pen to paper or not making the shortlist, my personal Board Writing CV service is included in most of our Member Packages.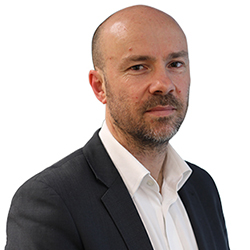 David Schwarz is CEO & Founder of Board Direction – Australia's leading board advertising and non-executive career support firm. He has over a decade of experience of putting people on boards as an international headhunter and a non-executive recruiter and has interviewed over one thousand non-executives and placed hundreds into some of the most significant public, private and NFP roles in the world
Share this article on your favourite platform!