It could be!
Today it is commonly regarded that board diversity has increased the performance of boards and the organisations they represent (though there is still some debate going on). However, the conversation about board diversity has stalled around gender diversity. As such, there is a strong push to increase the number of women on boards, but diversity is far broader than that.
If you are a woman, does that mean it is now easier for you to gain an appointment then it was in the past? Perhaps, but not much. Men of certain age and race and sex it does not mean that all is lost? Not at all.
In my last article about the gender diversity and prior governance experience, I noted that you have a much better chance of being successfully appointed to a board if you are white, male, over 60 and already sit on multiple boards. More broadly, a recent study found that 53% of recent board appointments made were still male. In the main though, gone are the days when boards consisted entirely of stuffy, retired men sitting around a table, using their long years of experience to guide a company.
Regardless of your sex gaining a board appointment today is arguably more competitive than it was a decade ago. This is the case due to in part, and perversely, the increased airplay given to a number of high profile governance failures that have occurred and because of the good work of organisations like Governance Institute of Australia and the AICD who support and agitate for better governance.
The board appointment process is becoming increasingly egalitarian – or is it?
According to Harvey Nash's Board Survey the influence of the old school ties may be fading; they found that … 'Two-thirds of respondents weren't known to the organisation where they secured their most recent appointment, and two-thirds went through a formal recruitment process'
This is great news and supported by Jim McKerlie, Chairman of Drillsearch Energy, who stated that there's a massive need for renewal in Australian boardrooms. According to him, the universe of candidates for new directors has been narrowly focused for far too long. As McKerlie puts it: "The principal skills I would look for is a diversity from the balance of the board. Someone who is not from the industry can ask the questions that are taken for granted. A younger person who is at least understanding of the millennium worker is essential, someone who can make the board look differently at situations."
However, he notes that boards tend to favour candidates that have a successful executive career and are familiar with governance practices. They want experience in the industry in which the board operates and candidates who are financially savvy. According to McKerlie independently wealthy individuals also tend to be favoured, as the fees paid by boards will usually not compensate for the loss of income from other employment. This makes the pool from which directors are drawn even smaller.
Is diversity in the boardroom the answer to future growth? 
As I consider this question I think the answer is not yes or no. Rather, I think the issue is whether or not a board has the diversity required to manage risk.
There isn't an algorithm in existence according to which boards should appoint new directors. Boards are faced with new challenges. If they don't renew and keep up with a changing world, companies will be left in the lurch. Business acumen and the ability to understand financial structures are still important. However, every week as I look through the new vacancies posted on the website, I notice the skill sets, experience and expertise of desired Directors is changing. Increasingly cultural elements are taking the fore as well as change, IT and HR.
Without these skills, more than ever boards run the risk of being left behind during times of transformation. This places the companies involved at risk – and they know it. The solution to this is a broad mix of talent. Board members must be equipped with the necessary capabilities to thrive in a digital and technologically advanced world.
To remain competitive, boards need to take a hard look at the composition of the people in their boardroom. They must realise, and increasingly are, that board members must bring with them the knowledge and experience to keep up with the digital, cultural and people challenges that their organisations face daily in order to provide strong governance outcomes and mitigate risk. Gone are the days when only lawyers and accountants sat on boards.
What does it matter and who cares?
Well if you are looking for a board appointment it matters lots and you should care. You, regardless of your gender, need to be aware of the conversation around diversity at board level. More than that you need to be prepared to articulate what your brand of diversity is, why it matters and why it is more powerful than your competitors.
Whilst board diversity will likely increase the performance of boards and the organisations they represent. This is not always the driving motivator for board appointments. In other articles I have written I stressed the need to 'de-risk' your potential appointment as chairs, if they don't know you already, will be nervous about the impact your appointment will have on the dynamic of the board they have so carefully crafted. As such, boards can tend to appoint directors with a successful executive career, who are familiar with governance practices, who they know or know of.
Still, times have changed. Boards are increasingly looking for new Directors with a much broader background than they have in the past. Particularly in terms of their experience (sector and industry), skills (Culture, HR, IT, Change), as well as gender and boards, are also starting to look 'younger'.
P.S. Whenever you're ready… here are a few ways we can help you gain a board appointment:
Download a free copy of my Board Search Resources Pack: It has all the information you need to get started – including a Board CV template — Click Here.
Join one of our 4 Membership packages: Whether you want access to all of our Board Vacancies, you need a Board CV or some training on how to get appointed we have a package for you — Click Here.
Work with me privately: If you'd like to work directly with me then the NED PROGRAM is what you need. A full 12-month program that GUARANTEES you a board appointment —  Click Here.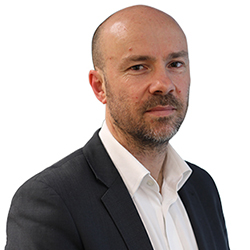 David Schwarz is CEO & Founder of Board Direction – Australia's leading board advertising and non-executive career support firm. He has over a decade of experience of putting people on boards as an international headhunter and a non-executive recruiter and has interviewed over one thousand non-executives and placed hundreds into some of the most significant public, private and NFP roles in the world
Share this article on your favourite platform!