Here is what 15 years' board recruitment experience has taught me about why people get appointed
This is the 15th year of me putting people on boards. It also offers an opportunity for me to reflect on the changes I have seen over that time and provide some thoughts on some of the key elements I have seen that are common with those who gained board appointments. I began my career as a Headhunter / Executive Search Consultant 15 years ago in London. The first assignment I was involved with, was David Higgins' appointment of the CEO of the Olympic Delivery Authority (ODA), in addition to the board appointments of the entire ODA board. My second assignment was for the entire board and Chair of the Equality and Human Rights Commission. These roles were arguably the most significant in the country at that point in time and saw over 2,000 board applications received and took over a year to deliver. During the remainder of my board recruitment career, I reviewed over 10,000 board- and executive CVs, took briefs from hundreds of Chairs on what they wanted in successful candidates and recruited hundreds of individuals into some of the most significant board appointments in the world! I left board recruitment to begin working at the AICD running their Directorship Opportunities (their job listing) service. During that time, I recognised that the experience I had developed could be utilised on behalf of individuals (rather than commercial clients) to help them gain board appointments… and so Board Direction was born with the explicit intention of helping put people on boards. In the last 15 years, three things have become clear and should frame your thinking about how you might gain your first, or a subsequent, board appointment.
Here is what I learnt
Having spoken to thousands of existing (both good and bad) NEDs in my career, there are three things that successful NEDs have in common.
They work hard: Really good NEDs spend almost as much time thinking about their board career as they do in serving the boards that they are on. One such NED spends 2 years and $20,000 just meeting people, others deliberately put themselves in extra-professional environments where they meet people different to them. Each of them structures their approach so that they are strategically meeting people that can help them achieve their board aspirations – that means writing lists with those who can help and deliberately working through it to ensure they become a known quantity of the organisation they are targeting
They are curious and they are passionate: I find successful NEDs are people people. They are curious about others, about business and about things they don't know. This approach means that they rarely consider themselves to be the smartest people in the room; instead, they spend much of their time listening. Overwhelmingly they are passionate – though rarely in a schoolboy or schoolgirl 'I love your organisation' sort of way. Instead, they are passionate about what the organisations that they serve do, what the organisations they represent want to achieve or what it is that they offer to their boards. Whatever it is, they are passionate people.
They persevere: Perseverance is probably the most common attribute that all successful NEDs have in common. Each recognise that to be successful in their NED career, perseverance is essential. For some, it will be about engaging in the business where others might pull back. For others, it will mean diarising time to dedicate to networking functions, attending events in environments where they might not be known; it might mean taking calls from or having coffee with people that want their help (without an expectation of getting something in return) or giving their time to educate others on what it is to be an NED.
On reflection, I find a common trait amongst successful NEDs is their desire to serve – rather than be served. They consider themselves stewards of the business/organisation they sit on the board of. This is an important trait, not only because the opposite desire is entirely unattractive but also because it goes some way to evidence their ability to work effectively in a board environment.
Three Pillars of a Board Appointment
For those of you looking to gain your first board role or develop a board career it is worth considering what this all means for you. Having spoken with thousands of NEDs I find that the most successful NEDs have real clarity about a number of different elements but mostly, they are clear about what sort of role they want. Yes they can articulate the scope and scale of their aspirations including how much they require to be remunerated and the industry they want to focus on but more than that they can name the organisation specifically. This aspiration setting is the first of the 'core pillars' of a board appointment. The other thing successful directors are able to do is articulate clearly what it is they offer a that board or a board similar to it – the second 'pillar' of a board appointment. Finally, they understand how they are likely to be appointed. They know it is only going to happen one of four different ways and they have different strategies and tactics in place make each route a success – the third 'Pillar' of a board appointment.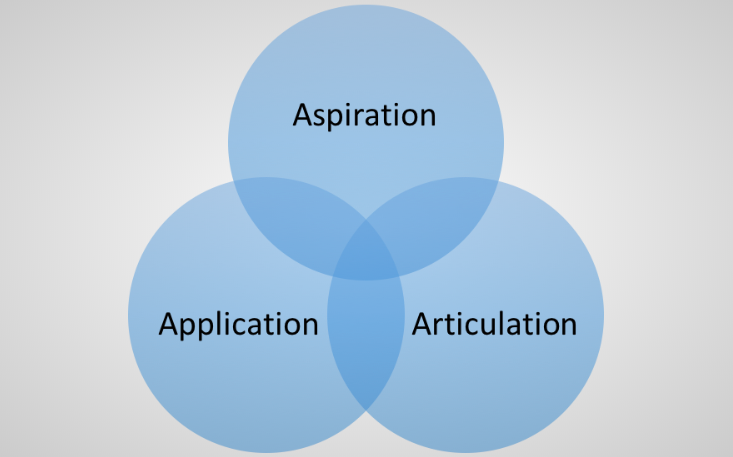 These three 'core pillars' (Aspiration, Articulation & Application) form the basis of everything we do at Board Direction because we know that if our members getting these right then they will separate themselves from their competitors and their journey to a board appointment will be quicker, more enjoyable and more successful.
What does this mean for you?
If you want to find out more, take a look at the services we offer that help our members gain board appointments or,  if you would prefer to hear what I have to say in person, then one of our Board Search Breakfasts in a city close to you is the way to go.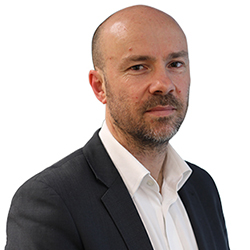 David Schwarz is CEO of Board Direction and Australia's leading board expert. He has over a decade of experience of putting people on boards as an international headhunter and a non-executive recruiter, has interviewed thousands of non-executives and placed hundreds into some of the most significant public, private and NFP roles in the world.
Share this article on your favourite platform!