We offer two bespoke Board Governance Services designed for both Commercial & Not for Profit organisations.
1. Board Governance Reviews: 'Proven Governance' allows a Board to drive itself towards excellence in governance and ongoing leadership of an organisation.
'Proven Governance' underpin our Governance Reviews because we believe it is a powerful test of a Board's resolve to embed its values and principles. In addition, it can drive both individuals and Councils/Boards to develop more precise values and principles on which to base their behaviour. This is the principle that our Governance Reviews are built upon.
Successful boards are required to achieve in an ever-expanding range of areas. Boards need to provide clarity about their strategic direction and their shared vision in order to make decisions that will develop and enhance their organisation. So, creative decision-making must exist alongside the need to stay focused on the essential responsibilities that are legally required from every board.
We know that creating a high-performing, sustainable and effective board can be difficult. To build performance and enhance your Organisation, the modern board should manage its risk profile and seeks to improve its performance by seeking the benefits of and independent and regular governance review with an organisation you can trust and has the experience to really help.
Board Direction's Governance Reviews have been created in the belief that diverse board have the ability to create and make better decisions. We offer a range of services that review the performance of your board, reflect on the collective contribution of board members with an eye to develop and enhance performance and can develop a programme of practical support that ensures board responsibilities and ambitions are being met.
What you get
Every governance review results in you receiving a comprehensive governance report. The report is divided into the same 14 sections as the survey.  Specifically:
Board Diversity
Board Functioning
Board Member Performance
Board Vision & Alignment
Board Strategy
Board Policies
Board Sub-Committees
Organisational Performance & Board Oversight
Member Contribution
Board Relationships & Communication
Board Stakeholders
Board Reputation
Board Training
Succession Planning
For more information or to  request a copy of a Demo Report contact us directly via the form below.
2. Board Remuneration Reviews: Benchmarking NED Remuneration Properly: Delivering the most accurate remuneration study possible.
It is our belief that most Board Remuneration reviews are done poorly. This is the case because most who purport to conduct these reviews use small or incomplete sample sizes or are unable to accurately reflect the numerous ways that board members are remunerated. For this reason, we conduct our Board Remuneration Reviews differently.
Instead of relying upon a single data set we insist on using the resources of four 'renowned' Australian remuneration studies. We utilise their respective (and differing findings) to determine the most accurate remuneration study possible.
The end result is that you will be provided with a report that as accurately as possible benchmarks your organisation against that of your peers. This in turn means that the findings you rely upon to remunerate your own directors will be robust and stand up to external and internal scrutiny.
Executive Remuneration Reviews: Like our Board Remuneration Reviews we utilise the findings of a number of Australian CEO review studies to find the most up to date and accurate CEO salaries. Again, by taking this approach we offer you a robust study that will withstand external scrutiny.
For more information contact us directly via the form below.
About Us

Julie Garland McLellan is a a practising company director and experienced in developing the governance of: Not for Profit, Listed, members associations and private businesses for over 30 years. She has served on the Australian Institute of Company Directors Council in NSW and is a current national board member of Professional Speakers Australia and a former director of both The Victorian Chamber of Mines and the Victorian Minerals and Energy Council. Julie is also the author of Australia's best-selling practical manual on governance for directors in the public sector 'All Above Board: Great Governance for the Government Sector' and the popular 'Dilemmas, Dilemmas' books of case studies for directors. Importantly, She has accredited governance qualifications and presents education for professional associations including the Australian Institute of Company Directors, the Governance Institute of Australia, CPA Australia, IIAA, etc. Her expertise is recognised worldwide and she has presented for the National Association of Corporate Directors in USA, Instituto Brazileiro de Gobierno Corporativo in Brazil and the IE Business School in Australia, Spain, Japan and Singapore. Few know as much about Board Governance than Julie.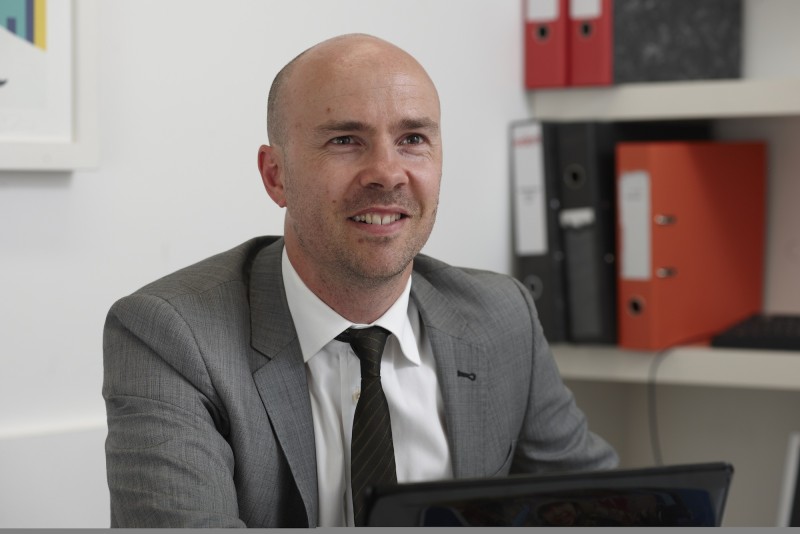 David Schwarzis non executive director and has been putting people on the boards of some of the most significant public, private and not for profit organisations in the world, for over a decade. He is the Founder and CEO of Board Direction (www.boarddirection.com.au) and Board Diversity (www.boarddiversity.com.au).  He is the author of 'Board Appointments: The definitive guide to finding and gaining a board appointment', a regular speaker at Governance Institute of Australia, runs Board Appointment Master classes and has been quoted as a CV expert by MyCareer. He has also been featured by News.com.au, Channel 10′s 'The Project' and in the AFR's BOSS Magazine. There is arguably no one more experienced in explaining how to develop a board career than David.