Board Direction, on behalf of the M3 Logistics, is seeking to appoint an Independent Chair to bring independent thinking to the board of this significant and growing family/private business.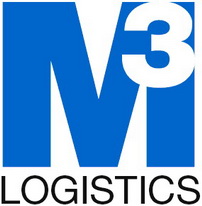 ABOUT M3 Logistics
M3 Logistics offers a storage and transport solution. They specialise in home appliances and bulky goods, providing tailored flexible transport and warehousing solutions. They build strategic partnerships with their customers and have had the pleasure of working with some of the biggest and most respected companies in Australia. Started almost 20 years ago it continues to be self-financed having grown each year since commencement. 
M3 Logistics has a 3-year vision to be a scalable business and to either acquire or get acquired. As such, they have successfully developed a Strategic Plan to achieve this goal. They are, as such, in the midst of transitioning their systems processes and uplifting their technology along with their business infrastructure, people and functional structures, and their risk governance models. 
The appointment of an Independent Chair will work closely with the CEO/Founder and Board to ensure that this transformation occurs. 
The Board
3 x Board Member Shareholders including the CEO/Founder

1 x Board Advisor/Member
Size/Scope of business
Budgeted to hit approx. $90 Million in revenue this year. 

Head office in Blacktown, NSW, and offices in all states in Australia
For more information about M3 Logistics visit:  https://m3logistics.com/ 
ROLE DESCRIPTION
The successfully appointed Independent Chair will bring to the board of this family/private organisation: improved decision-making processes; new capabilities; and expertise in either governance & compliance, legal, risk, and/or HR. Working closely with the CEO they will ultimately have improved the governance and control measures along with providing a clearer Strategic Direction for the business.
This is an exciting role that will provide you with a unique chance to put your stamp on a genuinely dynamic business with a strong brand and passionate stakeholders. 
PERSON SPECIFICATION
The successful candidate must be able to provide evidence of success against each of the following essential criteria:
Governance:

 Prior Non-Executive Director (NED) experience – preferably as Chair in a family/private business. 

Skills & Experience:

 Experience having led a business of similar scope and scale through a business transformation process and able to evidence how your compliance, legal or HR skills have been utilised.

Passion:

A passion for and understanding of the logistics, retail, and/or manufacturing sector or related industry is desirable.

Cultural Fit: 

Experience working with a Family business of similar size is essential. 
Location: The successful candidate will most likely live in NSW or Victoria.
Board Meetings: Board meetings are currently held online. In the future board meetings will be held at the head office in Blacktown NSW (and perhaps Victoria). You must be prepared to attend all board meetings in person once face-to-face meetings are scheduled. 
Remuneration: ~$60,000
TIMINGS (as a guide)
Applications close: 18th October 2021 (late applications may be accepted)

Applications reviewed and recommendations made to the board: w/c 25th October

Recommendations reviewed by the board: Early November

Candidates informed: Mid November

Interviews conducted by M3 Logistics: Mid November

Appointment made: End November 

Final Panel Interviews – Early December (held in Sydney)
TO APPLY
You MUST complete and submit the form below and attach your Board CV prior to Monday 18th October 2021.