The only scholarship of it's kind that combines the training and education required to gain a board appointment with the practical experience of being a board member. A truly unique offering for Commercial, Not for Profit or Government CEOs and HR Leaders.
Our 2019 scholarship judges are highly regarded Non Executive Directors and Executives, with many years of experience across a variety of industries and organisations.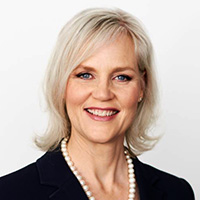 Philippa Taylor
Philippa is a Non-Executive Director, Committee Chair and Board Advisor with extensive experience leading cultural and business transformations driven by financial and technology disruptions. With an executive career spanning multiple customer-centric sectors and industries covering markets in Australia, Asia, Europe and the US, Philippa brings a breadth of business insights and an entrepreneurial track record to board discussions. Philippa has held global and national Head of HR roles in ASX and commercial entities as well as partner level roles in management consultancy and advisory firms. She offers deep governance and risk management expertise and advises boards and CEOs on board and executive renewal, performance, remuneration and reward strategies, and organisational culture. Philippa currently sits on the boards of Western Leisure Services and the International Women's Development Agency and is a mentor with Leadership Victoria.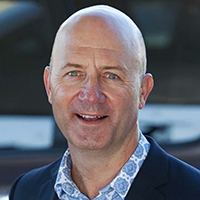 Kyle Loades
Kyle is a Chairman, Non-Executive Director and Advisory Board Member with over two decades of board experience. With a particular focus on financial services, automotive, mobility and transport, infrastructure, emergency services and a keen interest in transforming business, he provides board level strategy, growth and implementation advice to international and domestic companies – often facing of disruption. He is currently a Non-Executive Director of Credit Union Australia (and Member of the Board Risk and Strategy Committees) and the Australian Transformation & Turnaround Association, he is also Chairman of Drive Yello and the Hunter Medical Research Institute. As past Chairman of NRMA (and Chair of the Finance & Investment Committee) he drove significant organisational reform, diversification and transformation. In an executive capacity he established Auto Advantage - a disruptive car broking business since purchased by an ASX listed company. He is a Fellow of the AICD and AUSTTA; has a MBA, has completed Harvard's Disruptive Strategy course and ANU's Transformational Leadership Program.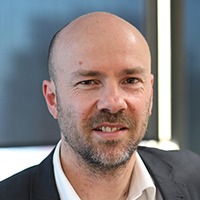 David Schwarz
With over 15 years board recruitment experience I have appointed hundreds of non executives and advised thousands on how to develop a board career or gain a board directorship. As such, I can confidently say that no one knows more about how to gain a board appointment or develop a board career than I do. In fact, I have been quoted as 'Australia's leading board recruitment expert. Not only have I written the internationally selling Board Appointments Book: The definitive guide to finding and gaining a board appointment, I have personally written 2,000+ Board CVs, have been recognised as a leading board CV writer, been featured in the Financial Review's BOSS magazine, the SMH, Channel 10's 'The Project' and I present regularly for organisations such as Governance Institute of Australia, Sydney University's Graduate School of Management (AGSM) and the CEO Institute. I am also a Top 10 LinkedIn user with 25,000+ Non Executive LinkedIn connections.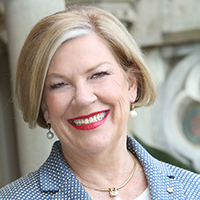 Ann Sherry
Ms Sherry has over 20 years of experience in roles within the banking, tourism and transport industries in Australia and New Zealand, together with significant experience in government and public service. Until 1 March 2019, she was the Chairman of Carnival Australia, the largest cruise ship operator in Australasia, having previously served as CEO and as Executive Chairman. Prior to joining Carnival Australia, she had 12 years' experience with Westpac where she held executive roles including CEO, Westpac New Zealand, CEO, Bank of Melbourne and Group Executive, People & Performance. Until recently, she was on the supervisory board of ING Group (Amsterdam) and was a director on the board of ING Direct (Australia). She was made an Officer of the Order of Australia in 2004.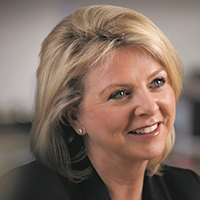 Jenni Smith
A Non-Executive Director with extensive experience as an international ASX executive director who delivered M&A integrations and large scale transformation efficiencies in the highly regulated sectors of financial services, telecommunications and broadcasting. Jenni has highly developed leadership abilities with a strong emphasis on working collaboratively with board members and senior executives to maximise shareholder return. Jenni's current board portfolio includes organisations in SMSF, digital, and education. Most recently Jenni was Group Executive Officer, People and Communications, with QBE Group Insurance (market cap AUD$14b). Reporting to the Group CEO, Jenni managed a budget of $210m and a global team of 255. Previously she spent four years with Telstra Corporation in Sydney and Hong Kong and prior to that worked at ONdigital and Carlton Television in London.