A recent study found that 50% of organisations in Australia that have boards recruited a new board member in the last 12 months. By my count, that means there are in the region of 45,000 board vacancies filled each year. So why is it that you struggle to find advertised board vacancies?
To start with, the majority of board vacancies are not advertised. Those that are may be difficult to find, and the process time-consuming. For those of you looking for paid, or a portfolio of board roles, finding and applying to advertised board vacancies is likely a part of your approach. Let me share some tips with you.
Few Board Vacancies are advertised
I regularly conduct surveys asking current board directors how they were appointed to their most recent board roles. The results are always much the same, with just 10% being appointed by responding to an advertisement board vacancy and 10% telling me they were appointed via a recruiter. 
Even if you consider that some of the roles handled by recruiters will also be advertised, it still means that most board vacancies are not advertised. That explains why you experience difficulties in finding advertised board vacancies. But they are there; you need to know where to look.
Where to find advertised board vacancies
The traditional media channels
Traditional media sources are still a way to find advertised board vacancies. To begin with, you should also focus on the weekly national and state newspapers. The weekend national papers, such as the Weekend Australian and Financial Review, are also an excellent place to start. In addition, advertisements sometimes appear in industry or trade magazines. 
LinkedIn is increasingly becoming the #1 media platform to find advertised board vacancies. Roles are listed by organisations seeking new non-executive directors or by recruiters tasked with finding new directors for organisations. I recommend you search LinkedIn regularly, plus set up relevant job alerts which will be sent to your inbox.
There are also your well know job seeker website such as SEEK, INDEED, and CAREER ONE. But your search results are often hit-and-miss, and search queries are challenging to refine. Feedback from my members is that there is usually not much on offer. 
Paid Sourcing Services
There are several websites tailored to advertising board and committee vacancies. These are all paid services charging annual membership fees
The AICD advertise board roles, but you will need to be a member and then pay an additional fee to access their often limited offering. 
Women on Boards advertise vacancies too. You will need to be a paid member to access their opportunities. Their focus, of course, is to promote board opportunities for women.
Appointbetterboards.co.nz do an excellent job finding advertised board vacancies in New Zealand.
And our course Board Direction. We have a team dedicated to finding every advertised board vacancy and listing them all in one place for our members.
Advertised board vacancies for Not for Profit Organisations
The options above will help you locate many NfP board opportunities; specialised sites may be helpful, including probonoaustralia.com.au or communitydirectors.com.au. 
If you are prepared to do a little more work to find Not for Profit board vacancies, the Australian Charities and Not-for-profits Commission (ACNC) is a valuable resource. Whilst the site does not list board opportunities, it lists all the Not for Profits in Australia. They provide links to websites along with information about the scope and scale of the organisation. This content can help you narrow down which organisations to focus your attention on. 
Government opportunities
If you are interested in public appointments, once you start researching, you might be surprised by the number and variety of board, advisory board and committee opportunities available.
Each state and territory has its own website where it lists current vacancies. You will also be able to search every government entity under their jurisdiction. Whilst the Federal Government has 1,300+ boards and entities listed on its website. Each Government portfolio has its site, as do many of the entities. Finding vacant positions is time-consuming.
Finally, local governments have several committees looking for new members. You must check your local council website to see when positions are available.
Most levels of government and departments encourage you to register your interest by uploading your details and your board CV.  You will then be notified about upcoming advertised opportunities.
Recruiters also advertise Board Vacancies
For some of you, recruiters might be an excellent place to focus your attention as they handle many of the more sort-after board roles. However, there is no one firm that specialises in board recruitment roles. Executive search firms usually handle roles; according to Headhunters in Australia, there are 3,783 executive search firms. This list is not exhaustive, but it shows a significant number for you to start researching.
I do have a soft spot for People for Purpose – they are candidate focussed, incredibly professional and well-connected in the For Purpose (NfP) world. 
Other options
Other resources where board vacations are advertised include:
Industry bodies' websites, newsletters, and social media pages.
Individual organisations' websites, newsletters, and social media pages.
Finding board vacancies is time-consuming and tedious
Finding advertised board vacancies is made even more difficult because they are listed in so many different places. Your time is precious, so become a member of Board Direction and let us do it for you. We have been doing so since 2013. Our dedicated team can find board roles that you can't, listing new opportunities for our members every week. 
In the decade we have been operating, we have advertised well over 20,000 board vacancies for 7500+ individual organisations. We are now comfortably Australia's largest and most diverse advertiser of board vacancies – and perhaps the only place in Australia where you can access every publicly advertised board vacancy. 
Regardless of where or how you find the opportunity, you need to know how to apply in a way that will separate you from your competitors. You need to be prepared for the realities of the board application process.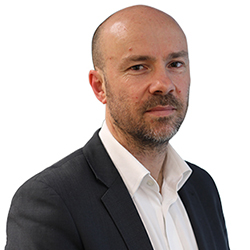 David Schwarz is CEO & Founder of Board Direction – Australia's leading board advertising and non-executive career support firm. He has over a decade of experience of putting people on boards as an international headhunter and a non-executive recruiter and has interviewed over one thousand non-executives and placed hundreds into some of the most significant public, private and NFP roles in the world
Share this article on your favourite platform!