A study done last year found that 50% of organisations in Australia that have boards recruited a new board member in the last year. That means there are thousands and thousands of board vacancies filled each year. The question is not are there opportunities available but rather where do you find them and how do you get appointed. In this article, I will discuss how to find advertised board vacancies in Australia.
Not all Board Vacancies are advertised
Approximately 10% of current board members stated that they were appointed to their most recent board via an advertised role. Whilst there are statistically better ways to get appointed, this is still a topic that needs to be covered because sooner or later a board role you want will likely be advertised and you will want to apply for it. Here's my advice how to find these opportunities.
Where can you find advertised board vacancies in Australia?
Since its inception, Board Direction has advertised well over 15,000 board vacancies for 5000+ individual organisations. We are now comfortably Australia' largest and most diverse advertiser of board vacancies – and perhaps the only place in Australia where you can access every publicly advertised board vacancy. We work hard at gathering as much information as we can to get the best value for our members. However, should you not yet be a member, then you need to know where else you can find these vacancies – below offers some guidance as to where you can find board vacancies advertised.
Board Vacancies – Commercial, Government or Not for Profit
To begin with, you should also keep an eye on the weekly national and state newspapers – the Financial Review on Fridays and weekend national papers are a good place to start. Additionally, advertisements sometimes appear in industry/trade magazines. Though, today you are more likely to be advised of these vacancies by signing up for a company's/organisation's/peak body's newsletter.
SEEK is a good place to look as well though feedback from members is that there is not much on offer.
LinkedIn seems to be increasing the number of NED roles they advertise. You can often subscribe to receive job alerts.
You might also consider the AICD who advertise board roles – but you will need to be a member and then pay an additional fee to access their often meagre offering.
Women on Boards advertise vacancies too. Like the AICD, you will need to be a paid member to access their opportunities and of course, they are open only to women.
In New Zealand, appointbetterboards.co.nz do a good job of finding vacancies.
Finding advertised board roles for Not for Profit organisations
If you are specifically interested in Not for Profit or charity roles, then you could use these websites: probonoaustralia.com.au or communitydirectors.com.au. They often advertise volunteer roles, but I find that the site is often out of date.
Whilst you don't get specific vacancy advice, the ACNC lists all the Not for Profits in Australia and provides the links to their websites along with information about the scope and scale of the organisation. This content can help you narrow down which organisations to focus your attention on.
Finding advertised Commercial board roles
PE or VC firms can be a great source of information and access to commercial board vacancies – we offer a list of these for our members. Equally, other professional service firms are a good source if you are connected with them – think lawyers and accountants.
Oh, and there are a couple of small consultancies around who will promise to give you access to board vacancies – but they often want 'value add directors'. This means that if you are willing to pay up to $100k to sit on those boards, they are interested in you.
State & Federal Government opportunities
If you are interested in public appointments then each state has a website that you can visit that lists the board vacancies currently available. Some let you register to be told of vacancies – but not many. There are a federal board and committee website as well too and each Government department has its own site that lists vacancies.
Recruiters also advertise Board Vacancies
In some cases, recruiters might be a good place to focus your attention. However, there is no one firm I could recommend. Not because they are not good at what they do but rather because there is no one firm who has a monopoly, or even close to a monopoly, on board appointments. Having said that I do have a soft spot for People for Purpose – they have a terrific candidate focus, are incredibly professional and well connected.
Finding Board Vacancies can be time-consuming and tedious
In the end, it might just be easier to become a member of Board Direction – sourcing opportunities is one of the things we are good at and will save you valuable time. We have a team that can find board roles that you can't, listing new opportunities for our members every week.
Regardless of where you find the opportunity advertised, if you are interested you need to know how to apply in a way that is going to separate yourself from your competitors. You need to be prepared for the realities of the situation. This is the topic for next week's article.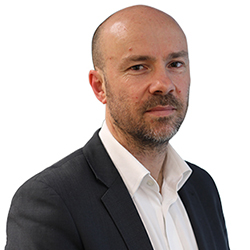 David Schwarz is CEO & Founder of Board Direction – Australia's leading board advertising and non-executive career support firm. He has over a decade of experience of putting people on boards as an international headhunter and a non-executive recruiter and has interviewed over one thousand non-executives and placed hundreds into some of the most significant public, private and NFP roles in the world
Share this article on your favourite platform!